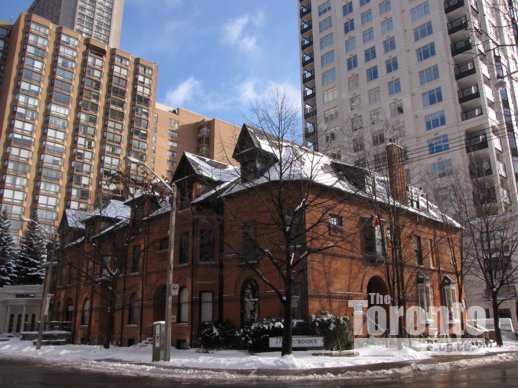 Days numbered? A developer has submitted a rezoning application for permission to construct a 9-storey office structure on the site of these elegant brick buildings on Yorkville's Sultan Street, one block south of Bloor Street.
The mansions, with street addresses of 1, 3, 5, 7 and 9 Sultan Street, and 11 St. Thomas Street, currently house offices and a specialty book shop. They sit kitty corner to the tony Windsor Arms Hotel; the tall white building behind them, to the right, is the 29-storey luxury condo tower One St Thomas Residences, which opened in 2008. 
I love this peaceful little enclave tucked behind the busy Bloor-Bay intersection, and hope the city doesn't give demolition approval. (No word yet on whether that's what the developer plans, or if it will try to incorporate the brick buildings into their office project instead.) The buildings apparently have heritage designation from the city.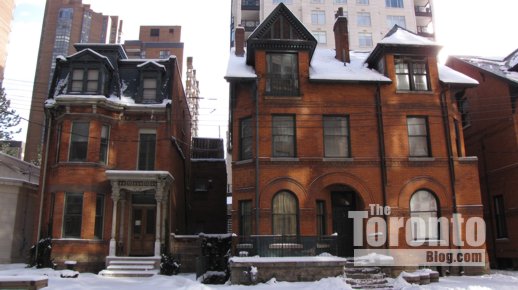 Heritage buildings at 1, 3 and 5 Sultan Street

Heritage buildings at 7 and 9 Sultan Street and 11 St Thomas Street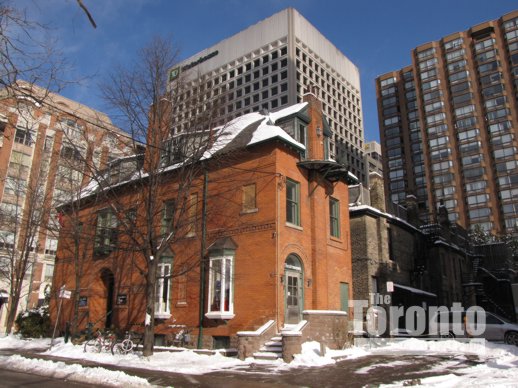 Rear view of heritage buildings at Sultan and St Thomas Streets