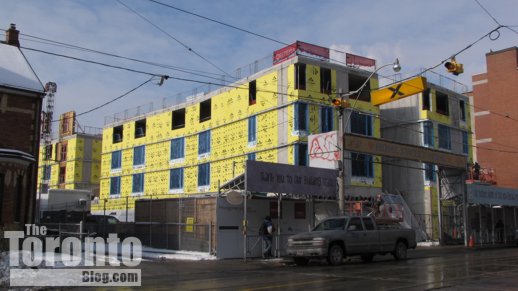 Ronald McDonald House Toronto construction on January 14 2011
Home Sweet Home: Construction of the new $30 million Ronald McDonald House Toronto at 240 McCaul Street has been moving along nicely — on schedule and on budget — since the project broke ground on March 17 and "topped off" on November 23.
When I last saw the construction site in November, the four-storey, T-shaped building was basically just a concrete shell. Now, walls are up and windows are going in, and exterior brickwork installation should be underway the next time I pass by.
Ronald McDonald Houses offer a "home away from home" for seriously ill children and their families while the kids are undergoing medical treatment at nearby hospitals and medical institutions. The present Ronald McDonald House Toronto, on Gerrard Street just a stone's throw from Yonge Street, has 28 furnished family bedrooms with private bathrooms as well as a kitchen and dining area, common family room, playroom and  laundry facilities.
With no room to expand on Gerrard Street, and demand for accommodation increasing drastically in recent years, the Ronald McDonald House Toronto board decided it was time to build a new House. To pay for the project, the board launched a fundraising campaign which has raised $29 million so far. The federal government contributed an $8.7 million capital grant under its national economic stimulus program, while the Ontario government provided a $9 million grant toward the construction costs.
Designed by Toronto's Montgomery Sisam Architects Inc., the new House on McCaul will more than triple current capacity, offering cheery and bright accommodation to as many as 80 families. The biggest Ronald McDonald House in the world, it will have a total of 96 bedrooms, with 65 family bedrooms and 15 two-bedroom suites for long-term stays.
Below are building renderings plus photos showing construction progress last November and just last week.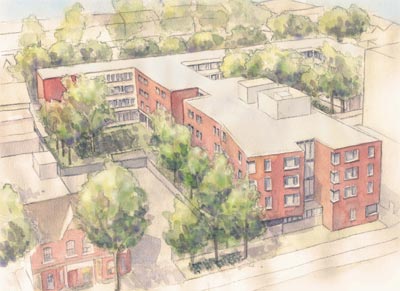 Artistic rendering of the new Ronald McDonald House Toronto
Montgomery Sisam rendering of the new Ronald McDonald House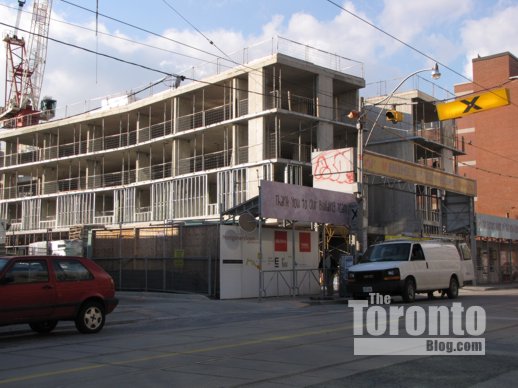 Ronald McDonald House construction progress November 15 2010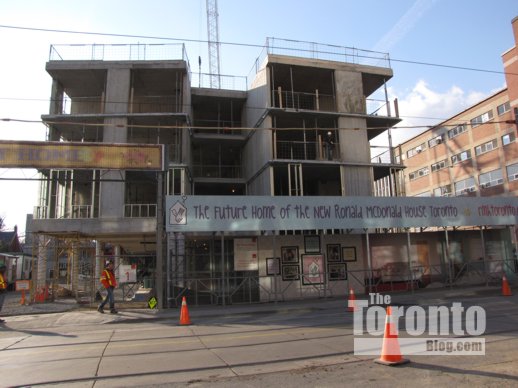 Ronald McDonald House construction progress November 15 2010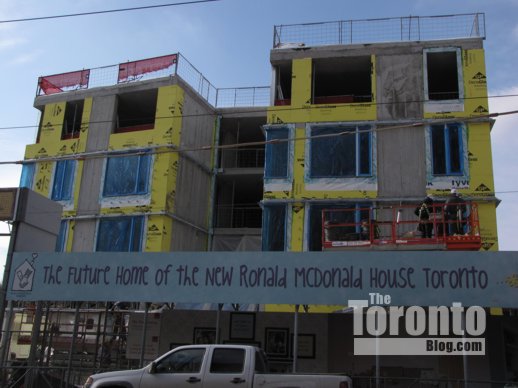 Workers installing windows on January 14 2011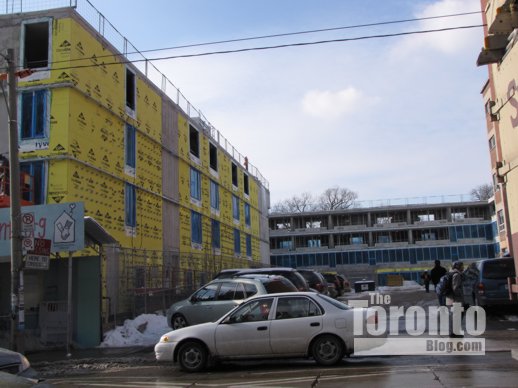 Ronald McDonald House north side view on January 14 2011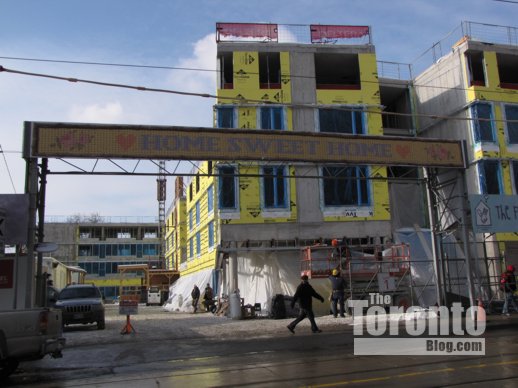 Ronald McDonald House construction on January 14 2011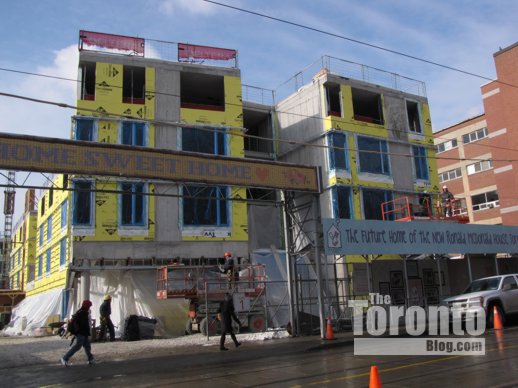 Ronald McDonald House construction on January 14 2011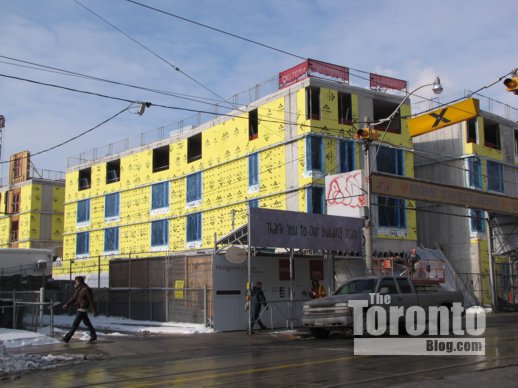 Ronald McDonald House south side view on January 14 2011