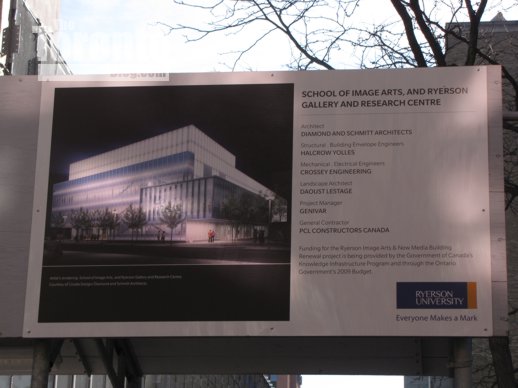 Artistic rendering on a billboard beside the construction site on Gould Street
Ryerson reflects: A university campus is a great place for personal reflection, as a stroll past Ryerson University's latest construction project proves.
The university is in the midst of a massive renovation and total transformation of its School of Image Arts building at the southwest corner of Bond and Gould Streets. As part of the redevelopment project, which began last year and continues until September 2012, the Ryerson Gallery and Research Centre will be incorporated into the new facility.
The gallery is intended to serve as an international centre "for the study, teaching, research and public exhibition of photography, new media and film." It will "combine public exhibition of innovative work by professional Canadian and international artists" with academic research and education while also housing "the renowned Black Star Collection at Ryerson University and other collections in a museum-quality, climate-controlled environment."
I'm glad to see the drab old building getting a complete overhaul, and I enjoy how the gallery's shiny glass skin reflects nearby buildings on the Ryerson campus, including the clocktower at Kerr Hall. Unfortunately, most of the Rye U students don't even seem to notice the gallery taking shape; they're too busy fiddling with their smart phones as they rush past on their way to and from classes and coffee shops. But I'm sure the new school will catch their attention once the construction hoarding and fences come down, and the university joins the ranks of "the top international centres for photography and related disciplines."
Further information and a rendering of the Ryerson Gallery and Research Centre is available here.
The photos that follow show the building's renovation and construction progress during the past year.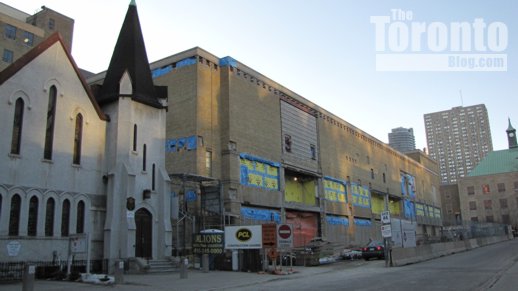 Bond Street view of School of Image Arts renovations on March 8 2010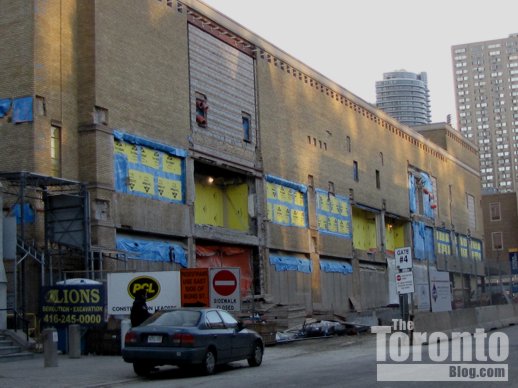 Bond Street view of School of Image Arts renovations on March 8 2010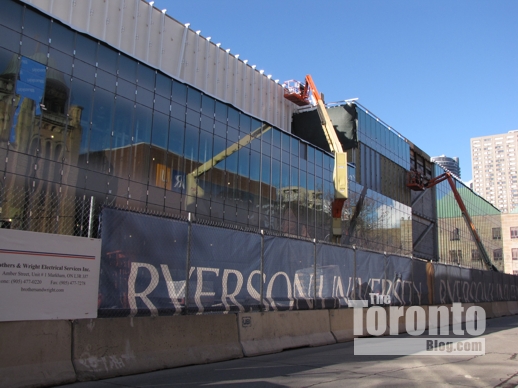 Bond Street view of School of Image Arts renovations on January 5 2011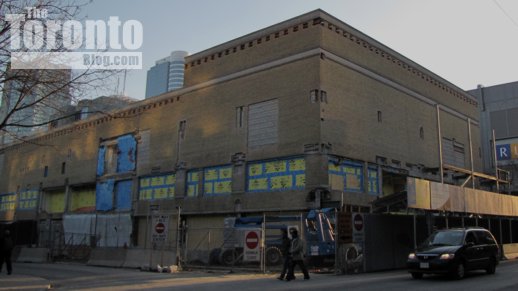 Gould Street view of School of Image Arts renovations on March 8 2010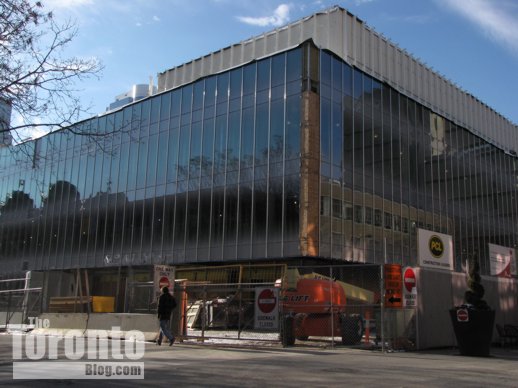 Gould Street view of School of Image Arts renovations on Dec 21 2010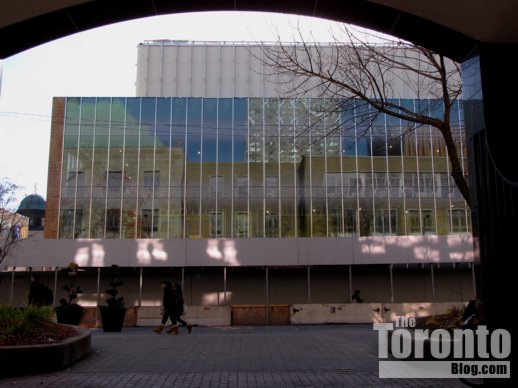 Kerr Hall courtyard view of School of Image Arts on Nov 11 2010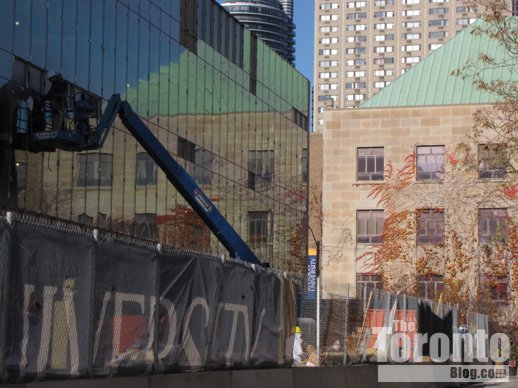 School of Image Arts Bond Street facade reflects Kerr Hall on Nov 11 2010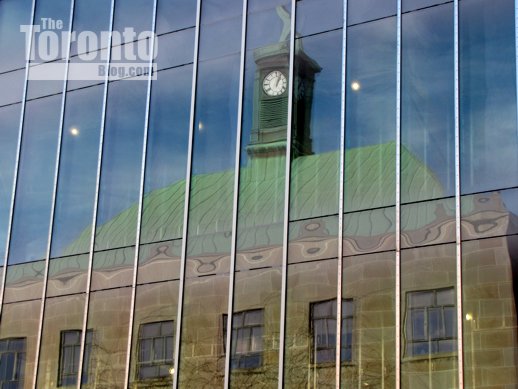 School of Image Arts reflects Kerr Hall clock tower on Dec 21 2010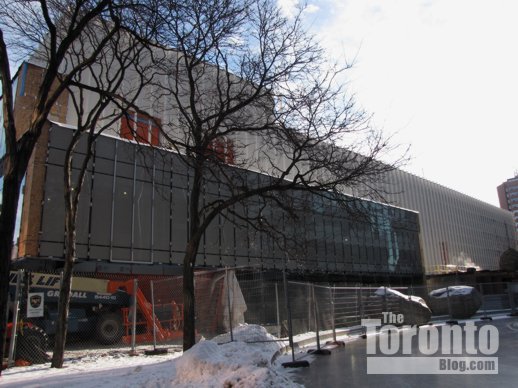 West side of School of Image Arts on Dec 21 2010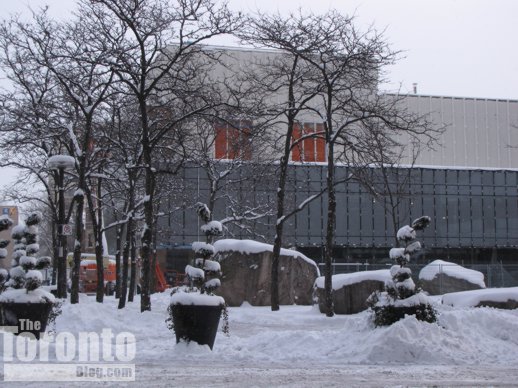 West side of School of Image Arts on January 8 2011