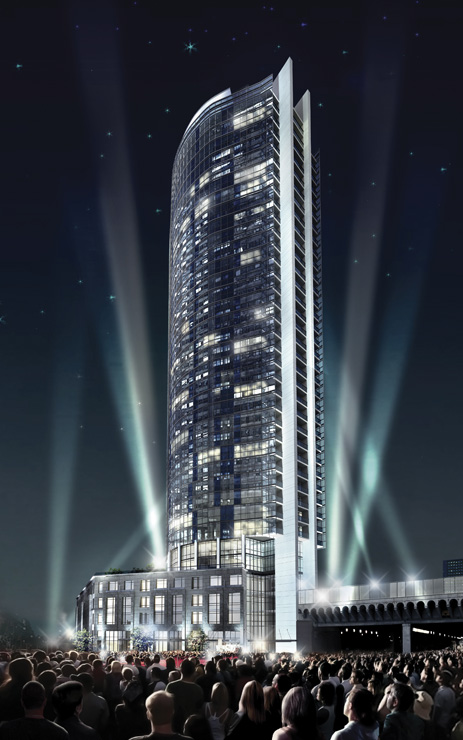 Rendering of the proposed Backstage on the Esplanade condo tower; real estate brokers packed a sales office this week for a sneak peek at the project
Condo boom losing steam? The Canada Mortgage and Housing Corporation (CMHC) says housing starts in Canada dropped 13% in December, dragged down by a 45% drop in condo construction in Ontario. According to CMHC, multiple-unit starts (mainly condos) averaged 91,000 in 2010, but dipped to 85,000 in December. Some experts predict the numbers will fall even lower — to 75,000, which is the average historical level. Does this mean Toronto's red-hot condo boom is on the verge of  a slump?  Not necessarily.
According to a story in The Globe and Mail today, "Toronto builders expect to launch 35 new projects in the first two quarters of the year, with as many as 17,000 new units expected to hit the market in 2011." Last year, the second-best ever, saw 19,000 new units sold. And real estate agents are optimistic the high demand for condos will continue.
Earlier this week, the Globe pointed out, realtors packed the Backstage on the Esplanade sales office for a sneak peek at the project. Backstage is a 36-storey tower proposed for a narrow wedge of land nestled between the railway tracks to the south, Yonge Street to the west, and The Esplanade to the north. It will sit behind the Sony Centre for the Performing Arts and the Daniel Libeskin-designed L Tower, which is currently under construction at the northeast corner of Yonge and The Esplanade.
The site looks impossibly tiny for a condo tower when viewed both from street level and above, but developers have been plans to make it work.
Below are some photos of the Backstage location, its sales office, and its original development proposal signage on The Esplanade.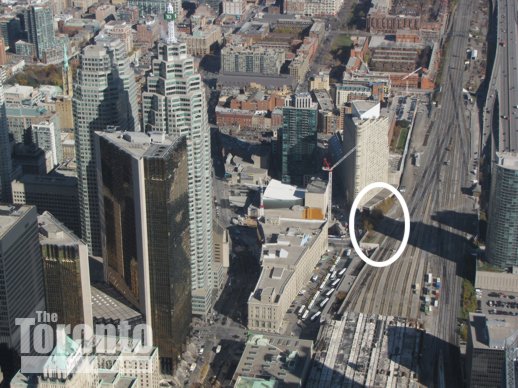 Backstage condo tower location viewed from CN Tower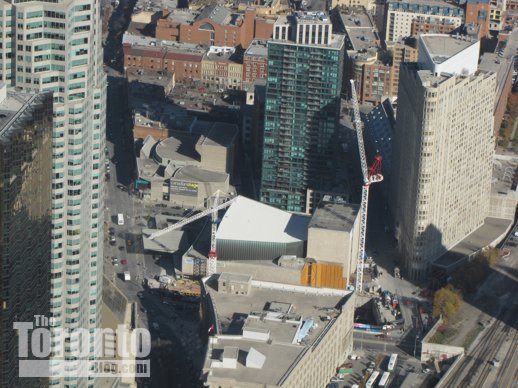 Another CN Towerview of the site proposed for the Backstage tower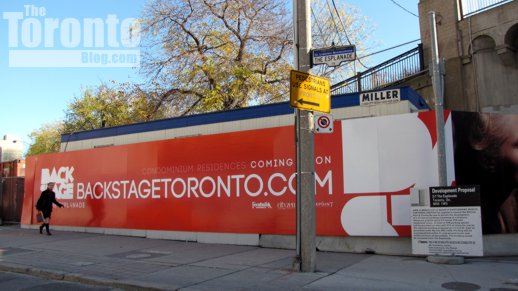 November 9 2010 view of Backstage Condos site on The Esplanade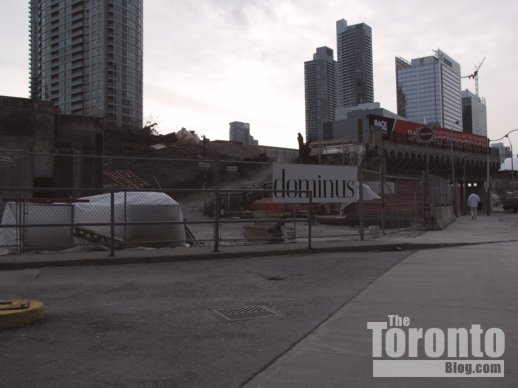 Proposed Backstage condo tower site viewed from The Esplanade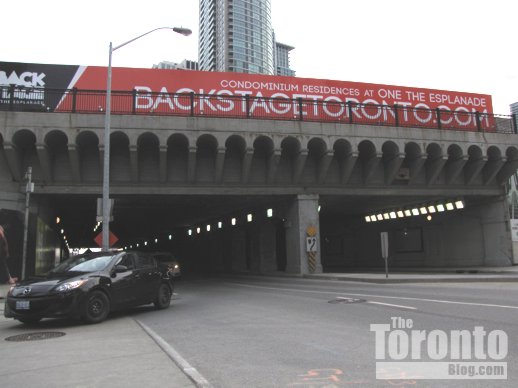 Marketing banner on Yonge Street railway underpass adjacent to Backstage site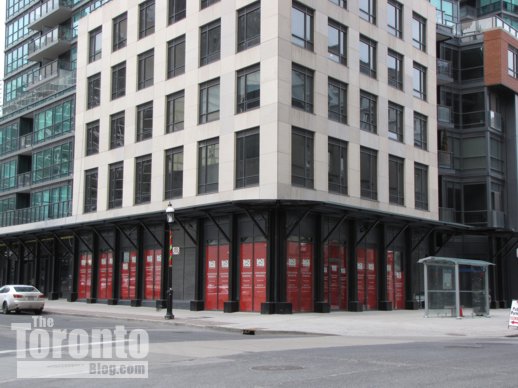 Backstage sales office one block east of the tower site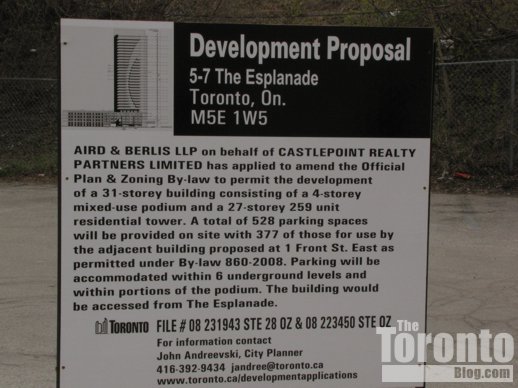 The project's original development proposal sign on The Esplanade