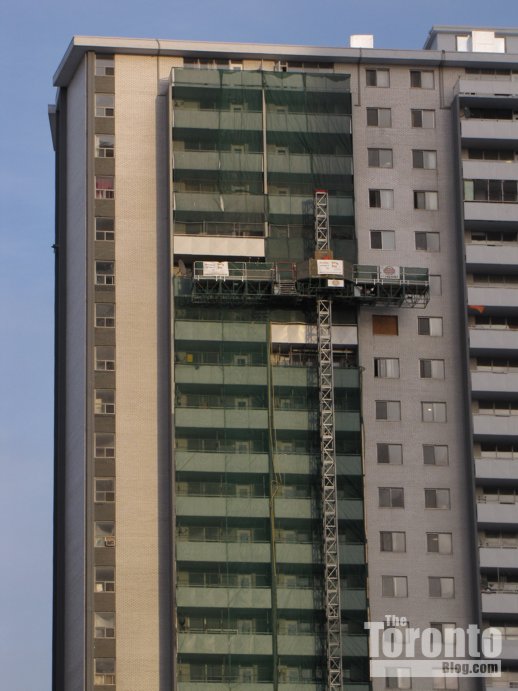 External fire damage repair work at 200 Wellesley St E on January 13 2011
237 tenants still displaced: Three and a half months after a 7-alarm blaze ravaged the 29-storey 200 Wellesley St. E. apartment building in St James Town, major repair work has commenced on the outside of the 41-year-old tower.
The blaze raged for hours on the evening of Friday, September 24, causing extensive fire, smoke and water damage to dozens of apartments in the 711-unit building. Interior repairs commenced a few days after fire investigators examined the site; however, more than 1,200 residents were left homeless for weeks. Most have since been allowed to move back, but nearly 240 tenants are still living in hotels while repairs to their apartments continue.
Smoke and fire damage to the tower's white exterior brickwork and balcony panels was largely cleaned up by November, and in December workers could be seen performing what appeared to be structural repairs to the ceilings and floors of several balconies close to the 24th-floor apartment in which the fire is believed to have started.
Last week, contractors draped protective green shrouds over two rows of balconies, and installed a platform elevator up the side of the tower. This afternoon, the sound of drills and jackhammers echoed through the neighbourhood as workers toiled outside the 24th floor fire scene. It likely will be weeks, if not months, before the repairs are finally finished and everyone is allowed to move back home.
Local newspaper coverage of the blaze included this story from the Toronto Star, and this report from The Globe and Mail. More recently, the Star published this story about a class action lawsuit being pursued by tenants. Below are photos of fire damage to the building exterior, as well as recent repair work.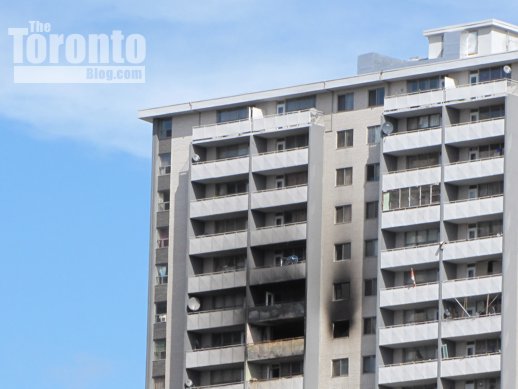 September 26 2010 view of fire damage at 200 Wellesley St. E.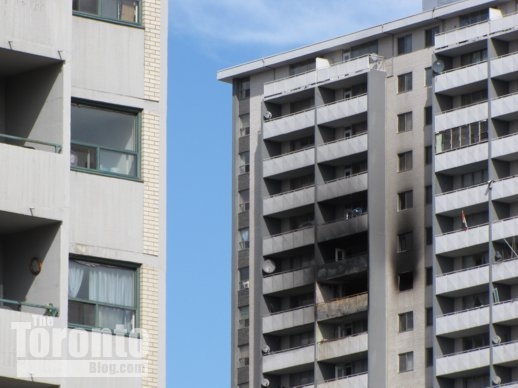 September 26 2010 view of fire damage at 200 Wellesley St. E.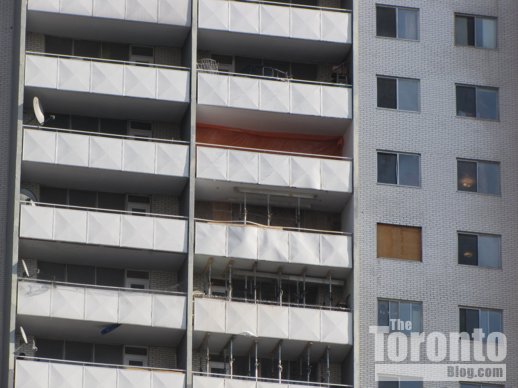 Balcony repairs at 200 Wellesley on December 18 2010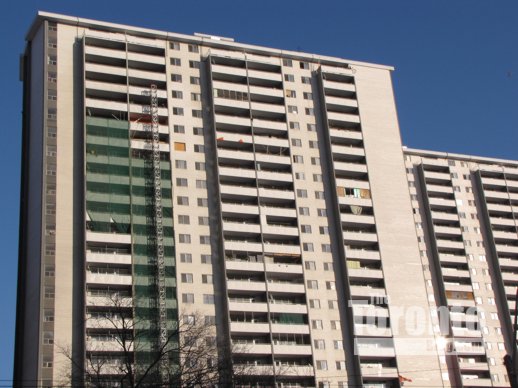 External fire repair work at 200 Wellesley on January 9 2011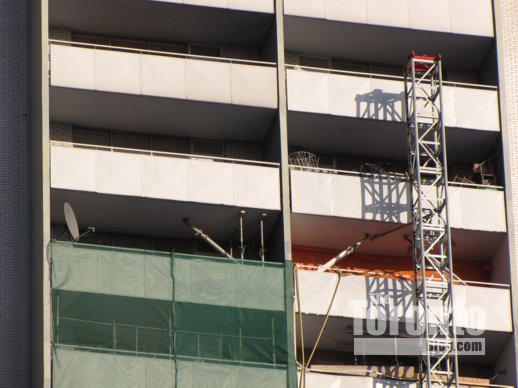 External fire repair work at 200 Wellesley on January 9 2011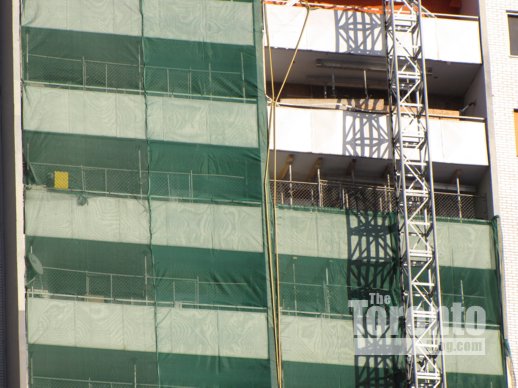 External fire repair work at 200 Wellesley on January 9 2011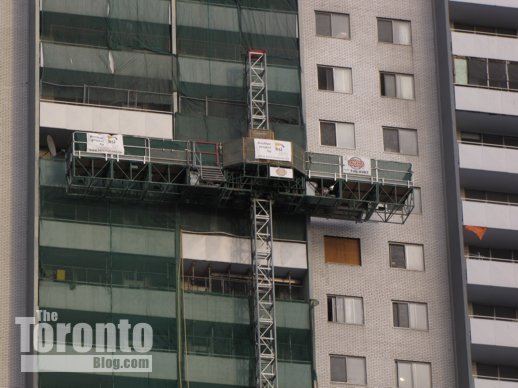 External fire repair work at 200 Wellesley on January 13 2011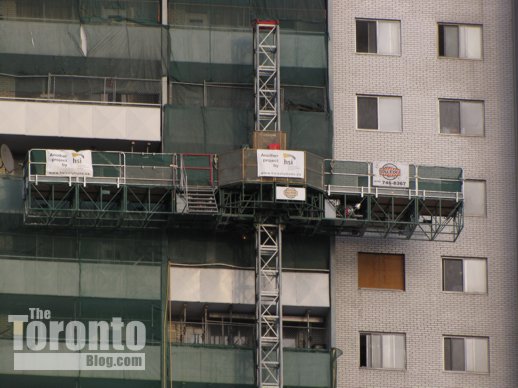 External fire repair work at 200 Wellesley on January 13 2011