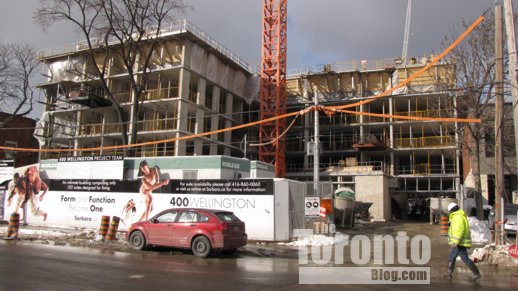 400 Wellington condo construction on January 14 2011
Nearly halfway there: With five floors poured and the sixth in the works, the 400 Wellington condo development is already making its presence felt on Wellington Street West.
A project of DesignSorbara, the complex actually is two buildings in one: a 10-storey building in the front, and a 12-storey sibling to its rear. It's also a mix of two distinct architectural styles. The front building's design was inspired by the various reddish-brown warehouses in the neighbourhood, while the rear structure features  "a mid-1900s-inspired horizontal layout of windows and masonry," according to the 400 Wellington website. Together, the buildings will provide a "contrast of traditional and modern, of horizontal and vertical, of glazing and masonry," housing 102 residential units.
Contemporary penthouses with large windows will overlook the rapidly-growing Wellington and King Street West area from the tops of each building. Penthouse V, for example, will offer two bedrooms and a den, 2 and a half bathrooms, 1,531 square feet of living space, and a 205-square-foot balcony.
The building is rising quickly: When I walked past in March, excavation was still in its early stages. As of last week, the building already is almost halfway to its projected height.
Below are photos of 400 Wellington from last March and November, as well as from last week, plus an architectural rendering from the website.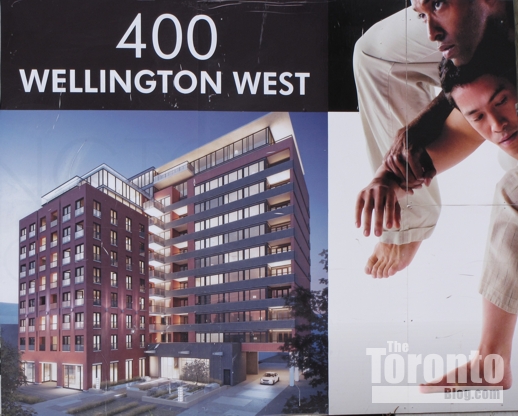 Billboard on construction hoardings at 400 Wellington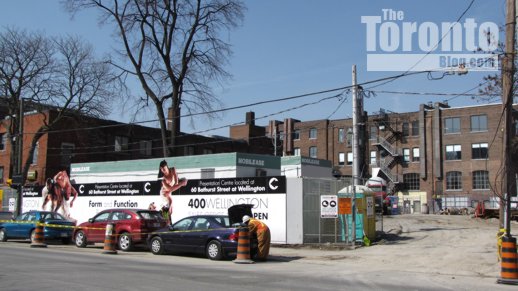 400 Wellington construction site on March 11 2010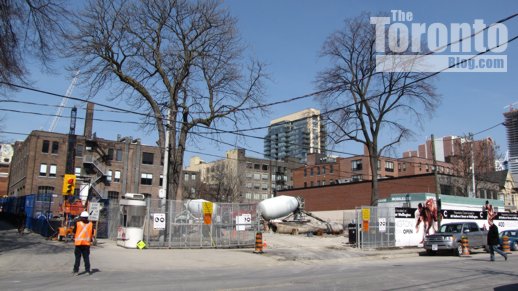 400 Wellington construction site on March 11 2010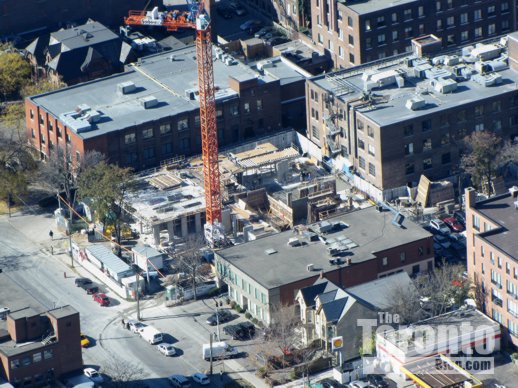 CN Tower view of 400 Wellington construction on November 2 2010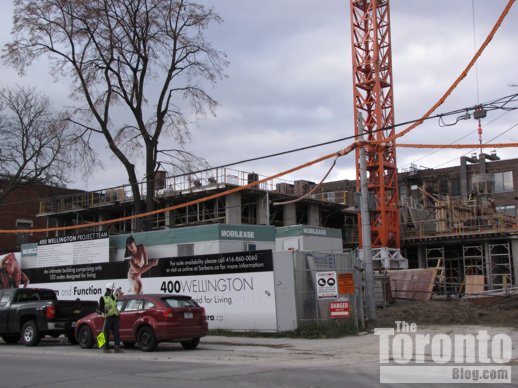 400 Wellington construction on November 23 2010
400 Wellington construction on November 23 2010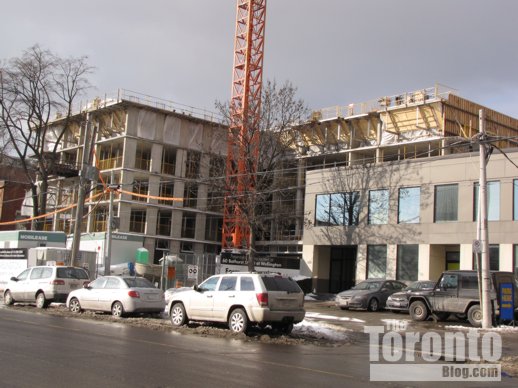 400 Wellington construction on January 14 2011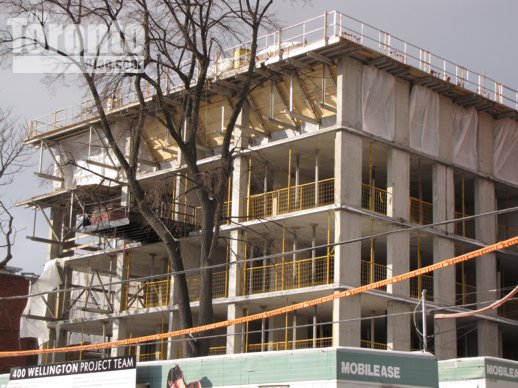 400 Wellington construction on January 14 2011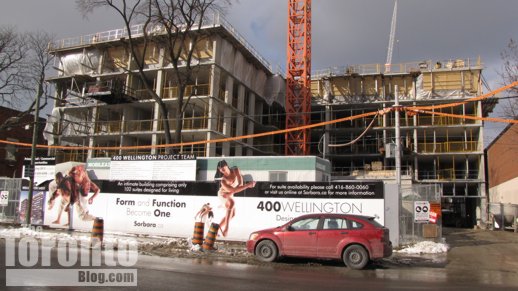 400 Wellington construction on January 14 2011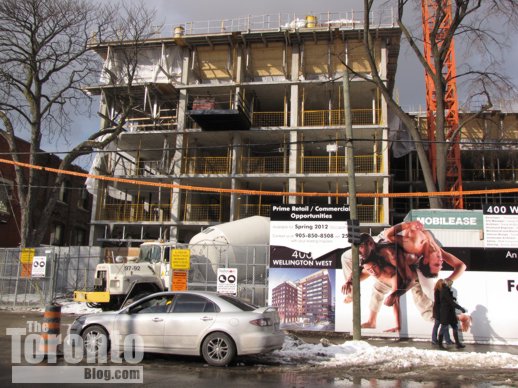 400 Wellington construction on January 14 2011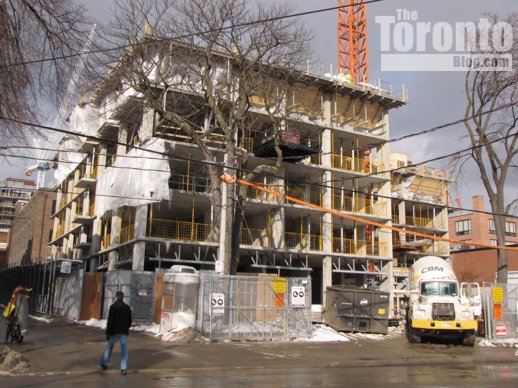 400 Wellington construction on January 14 2011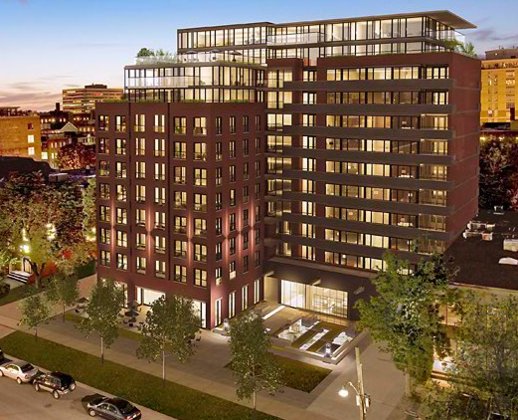 Architectural rendering from 400 Wellington website