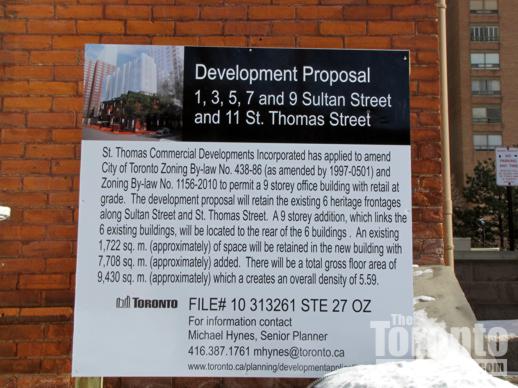 Development proposal sign on St Thomas Street February 12 2011
Heritage houses will stay: In a post early last month, I noted that a nine-story office building was being proposed as part of a redevelopment of the south block of Sultan Street near Yorkville, a site on which six charming brick heritage houses are situated.  At the time, there was no word on whether or not the developer planned to demolish the buildings, or work them into the redevelopment. The good news is that the buildings will be staying. Since my last walk through the neighbourhood, a development proposal sign has been posted outside the heritage houses, with an illustration and text explaining that the office structure will be built at the rear of the houses — an area presently used for parking. I'm not thrilled with the office building design, which I think resembles a cloudy chunk of ice. But of course that's just an artistic illustration; hopefully the finished product will be more appealing and attractive.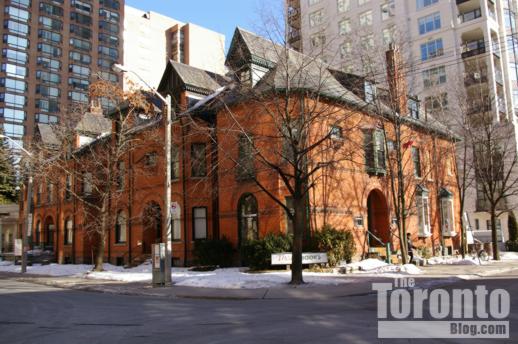 The heritage houses on Sultan and St Thomas Streets, seen today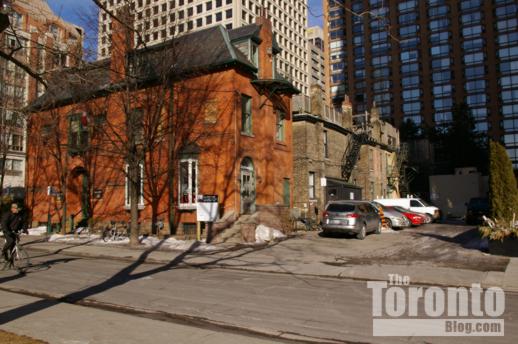 The 9-storey office building would  rise on the parking area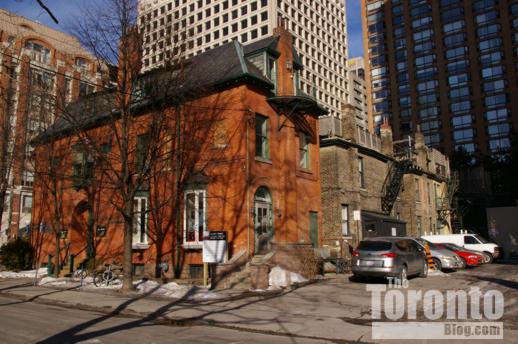 Space looks tight, but apparently there's room to add more than 7,000 square meters of office space behind the heritage houses.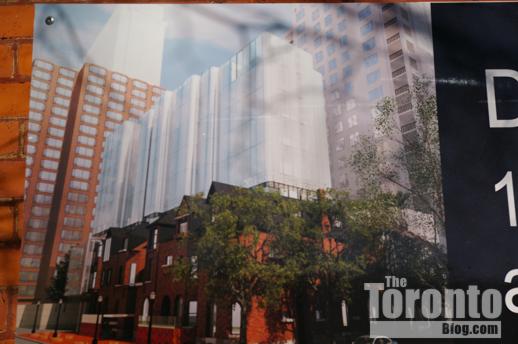 Artistic illustration of the proposed office building redevelopment