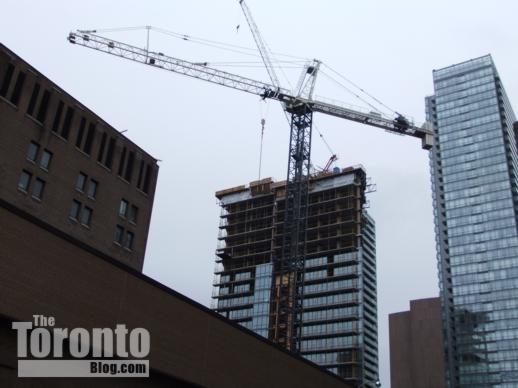 A recently-erected construction crane soars above the Women's College Hospital redevelopment building site on Saturday. Behind the crane is the Burano condo tower, also under construction, and the Murano South condo tower (right).
Pit stop: The foundation for the new Women's College Hospital building on Grenville Street should take shape at a quicker pace now that a construction crane has been erected on the site. When I last reported on the hospital's building progress in a January 28 post, excavation had reached to more than one level below ground. During February, crews continued digging while building a base for the construction crane in the southwest corner of the site. The crane was installed sometime during the past week. Below are photos showing excavation progress during February, as well as foundation building progress around the crane.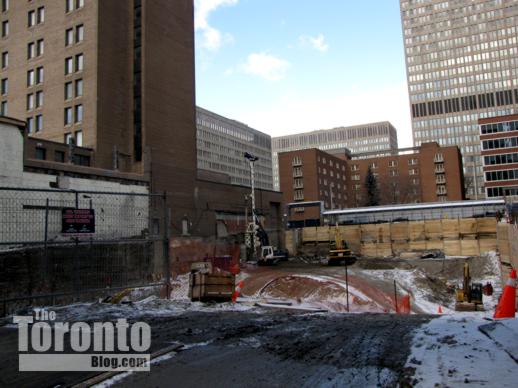 February 12 2011: Grenville St. view of the excavation for the new hospital building. This site formerly was occupied by the hospital's parking garage.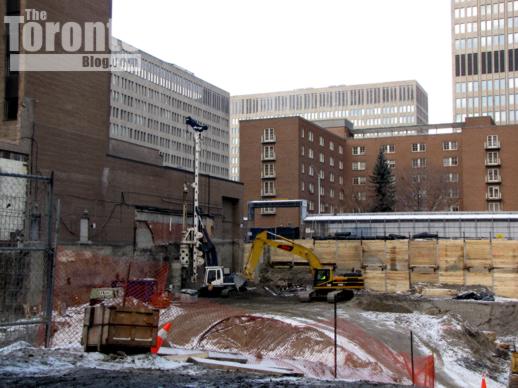 February 12 2011: Foundation shoring equipment at the northwest corner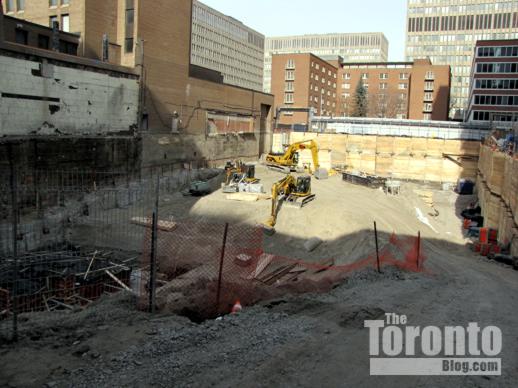 February 20 1011: Southwest corner being prepared for the  crane base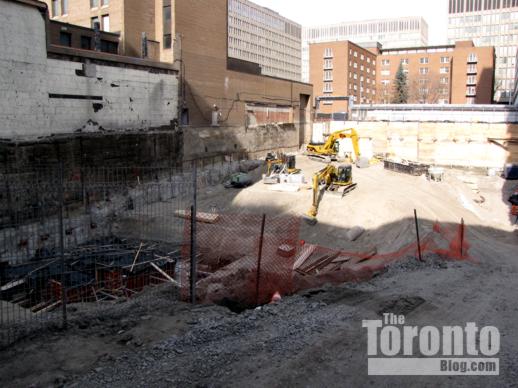 February 20 2011: Excavation continues while the crane base is constructed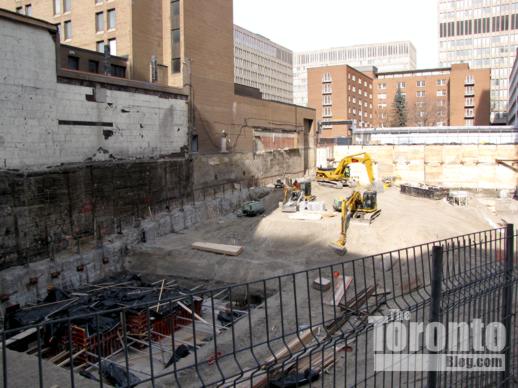 Another view of the base being built for the construction crane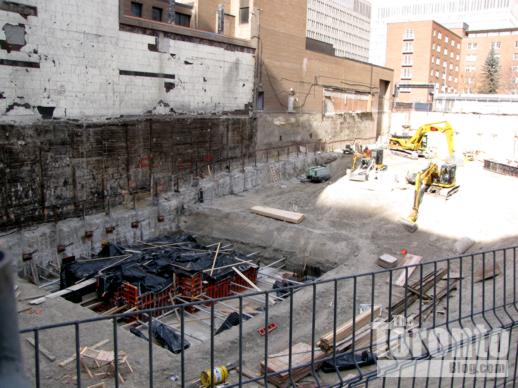 February 20 2011: Construction crane base taking shape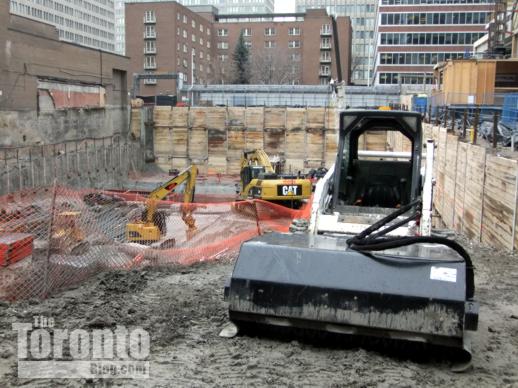 March 12 2011: Excavation is now two levels deep
March 12 2011: Considerable construction progress has been made on the west side of the site but a huge amount of earth still must be removed from the east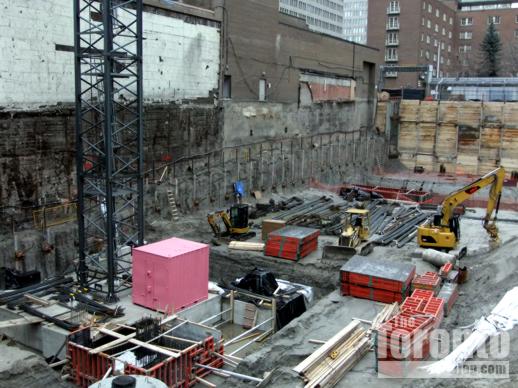 March 12 2011: Building foundation takes shape around the base of the crane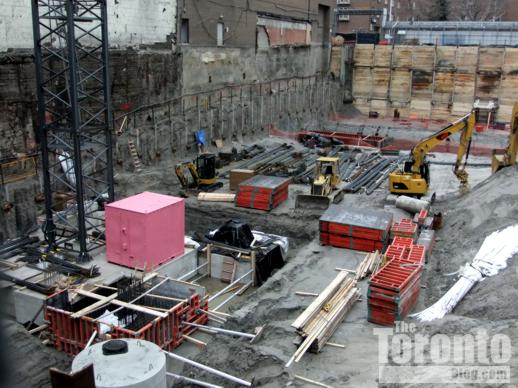 March 12 2011: Building activity is focussed on the west side of the construction site next to the existing hospital building.