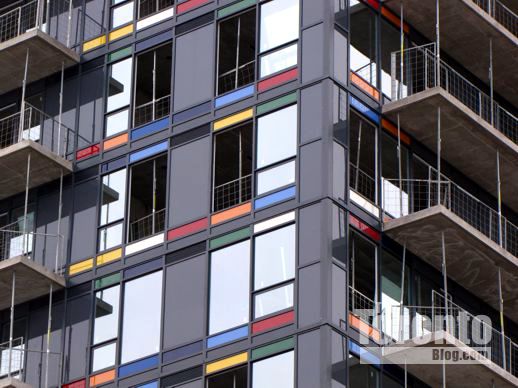 October 31 2011: Windows, cladding and coloured accent panels recently installed on the NE corner of the Paintbox Condominiums tower in Regent Park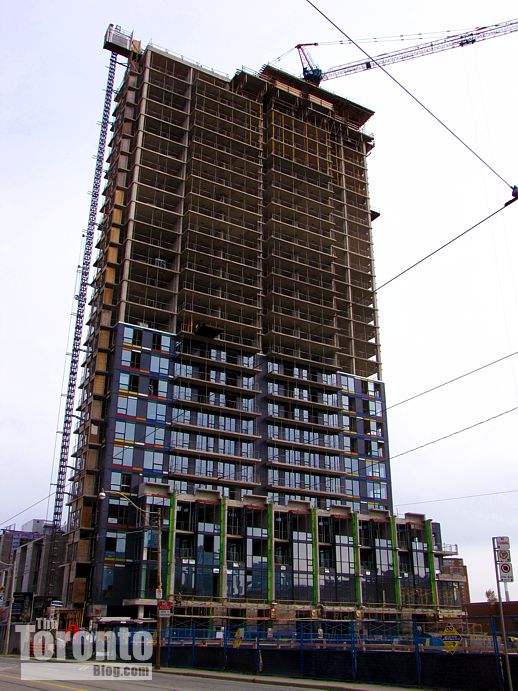 October 31 2011: The west side of the Paintbox Condominium tower, under construction on Dundas Street East in the heart of Regent Park

Colour palette: Construction of the Paintbox Condominium tower has climbed above 22 storeys, leaving just four more floors to be built before the newest highrise addition to Regent Park tops off. Meanwhile, window and cladding installation is well underway on the four-storey podium plus the tower's bottom seven floors. In fitting with the building's name, the tower's dark grey exterior features multicoloured, horizontal accent panels above and below the windows on each floor — adding welcome touches of colour to a once-dour district currently undergoing a massive multibillion-dollar redevelopment.
Rising at 591 Dundas Street East at the intersection of Sackville Street, Paintbox Condos is part of Phase 2 of the multi-year Regent Park Revitalization program. The redevelopment, which will see the construction of additional condo and apartment towers, plus low-rise and townhouse residence components,  commenced several years ago and could take up to 12 more years to complete.
A project of The Daniels Corporation, Paintbox will have 284 units ranging in size from 392 to 925 square feet, starting at $200,000. The building was designed by Toronto's Diamond + Schmitt Architects. Below are more photos, taken today, showing progress on the condominium tower as well as the new Regent Park Arts and Cultural Centre under construction at its base. Photos of Paintbox Condos from earlier this year can be viewed in my July 15 2011 post, which includes a link to an online photo album showing Regent Park Revitalization project Phase 1 & 2 construction activity.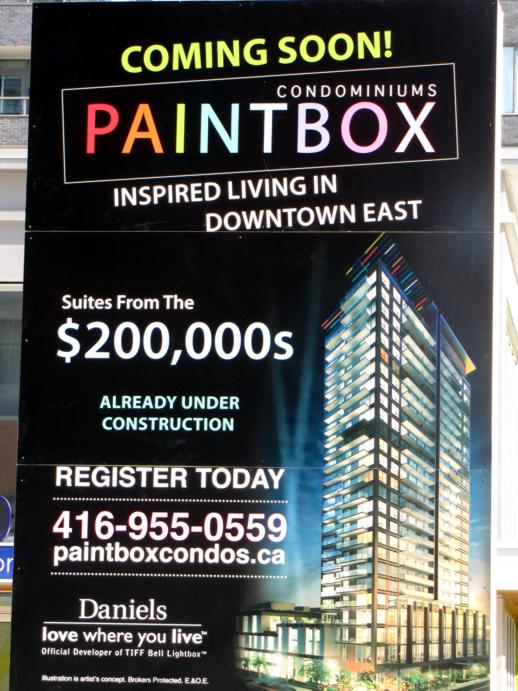 Paintbox Condo tower illustration on a Dundas Street billboard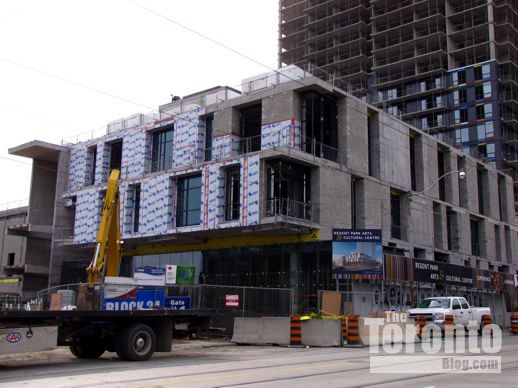 October 31 2011: Paintbox Condominiums rises above the west end of the Regent Park Arts & Cultural Centre under construction on Dundas Street East between Sumach and Sackville Streets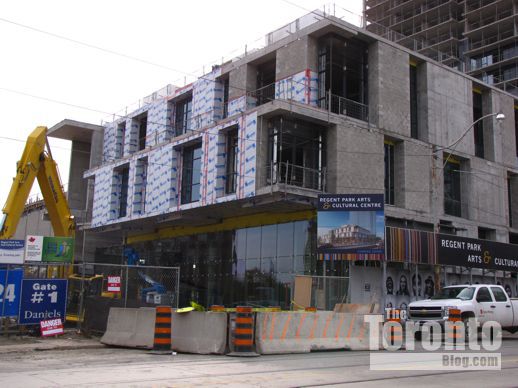 October 31 2011: Window and cladding installation at the northeast corner of the Regent Park Arts & Cultural Centre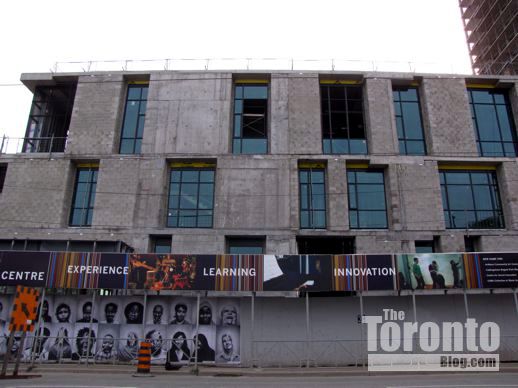 October 31 2011: The north side of the Regent Park Arts & Cultural Centre extends along Dundas Street East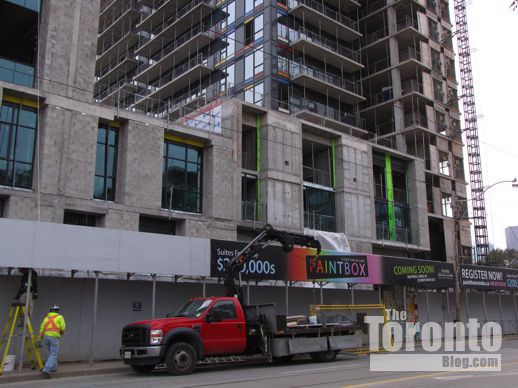 October 31 2011: Paintbox tower rising at the west end of the culture centre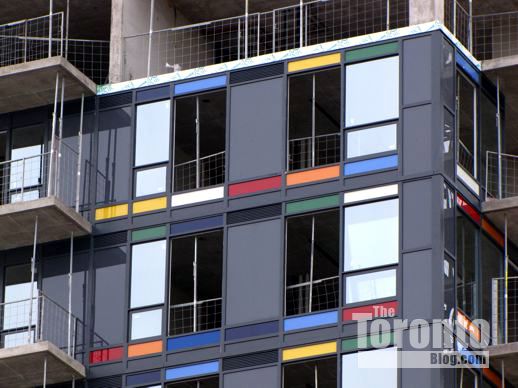 October 31 2011: Window and cladding installation on the tower's NE corner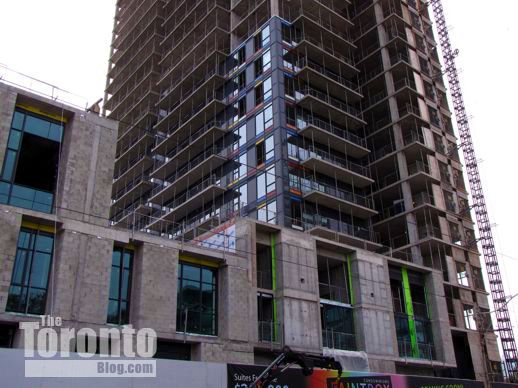 Octover 31 2011: Looking up the condo from the west end of the cultural centre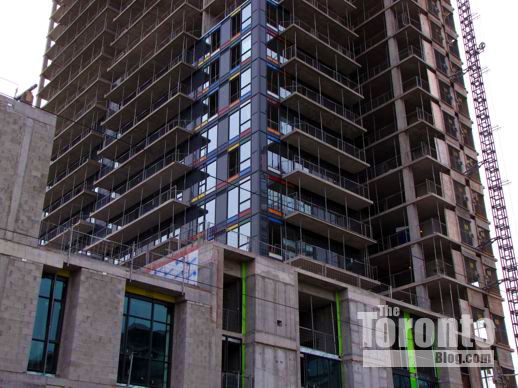 October 31 2011: Windows and cladding have been installed on the first seven floors above the four-storey condo podium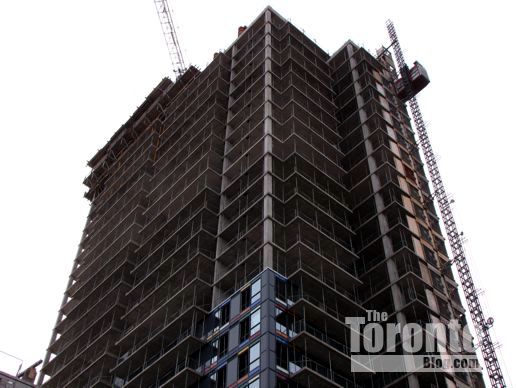 October 31 2011: Looking up the northeast corner of the tower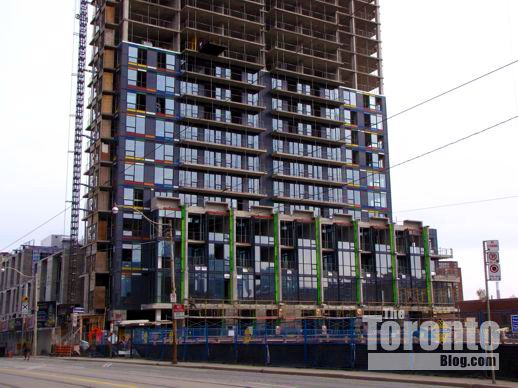 October 31 2011: Paintbox condo tower viewed looking east along Dundas Street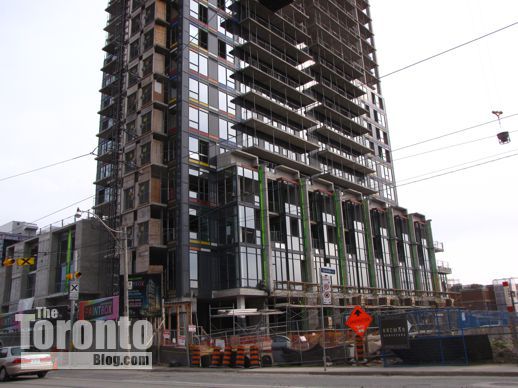 October 31 2011: Lower half of the tower viewed from the north side of Dundas, just west of Sackville Street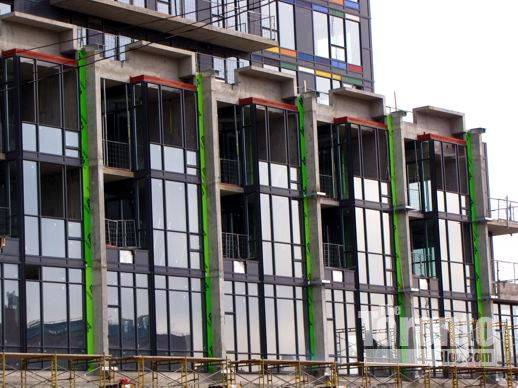 October 31 201: Part of the four-storey podium on the tower's west flank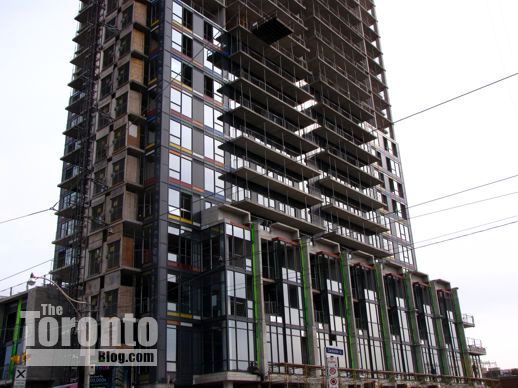 October 31 2011: The condo tower will soar 26 storeys above the podium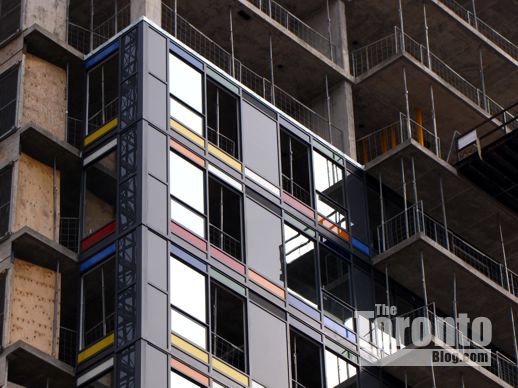 October 31 2011: Window and cladding details on the tower's west side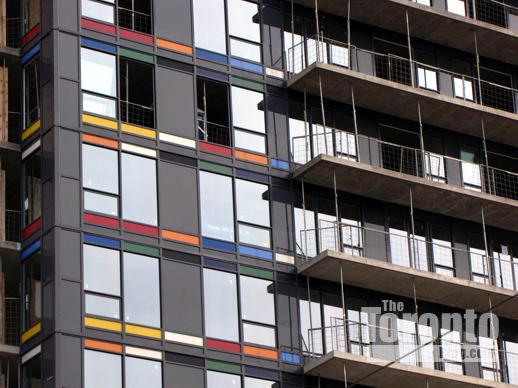 October 31 2011: More windows, cladding and balconies on the west wall