PwC Canada is one of several major companies that began moving into the PwC Tower last fall; as I noted way back in a June 29 2011 post, other tenants will include personal and commercial insurance firm RSA Canada, engineering & construction organization SNC-Lavalin, and the commercial real estate services company Avison Young.
The 650,000 square foot office tower, also known by its 18 York street address, was designed by KPMB Architects. Extensive information about the building is available on the 18 York project page of the KMPB website.
Below is a series of photos I've taken of the PwC Tower since last autumn.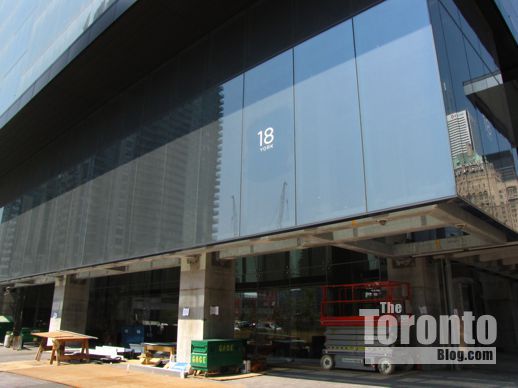 September 3 2011: A simple 18 York sign identifies the address of the PwC Tower at the northwest corner of York Street and Bremner Boulevard. Reflections of the First Canadian Place office tower and the Fairmont Royal York Hotel are visible on the southeast corner of the building's glass cladding
<>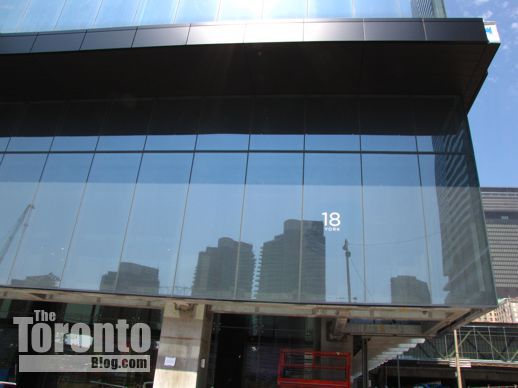 September 3 2011: Another view of the building's southeast corner
<>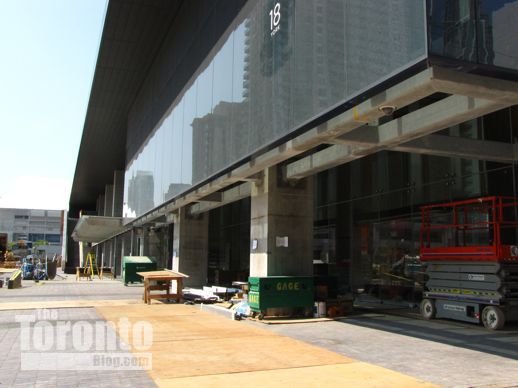 September 3 2011: Construction of the tower's main entrance on Bremner Boulevard isn't quite complete
<>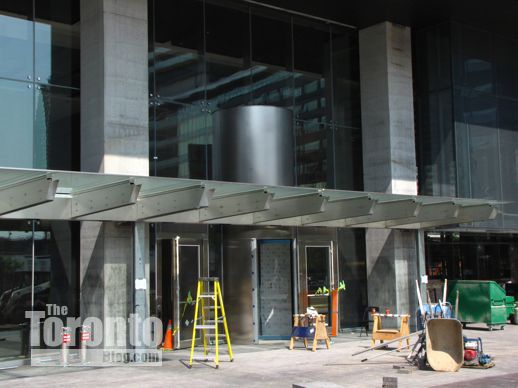 September 3 2011: Crews are still finishing work on the main entrance
<>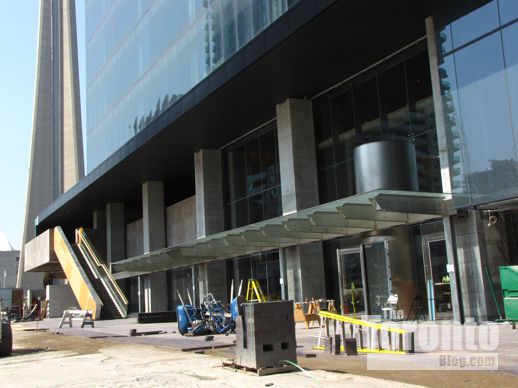 September 3 2011: Looking west toward the CN Tower
<>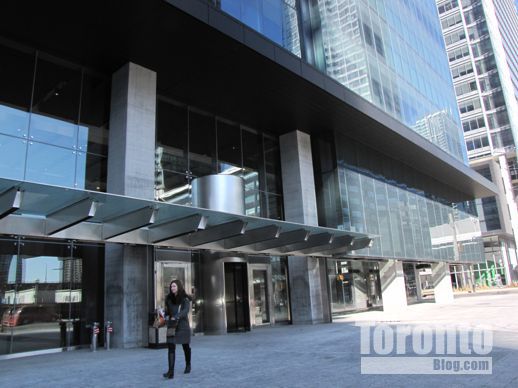 February 20 2012: A woman walks past the completed main entrance
<>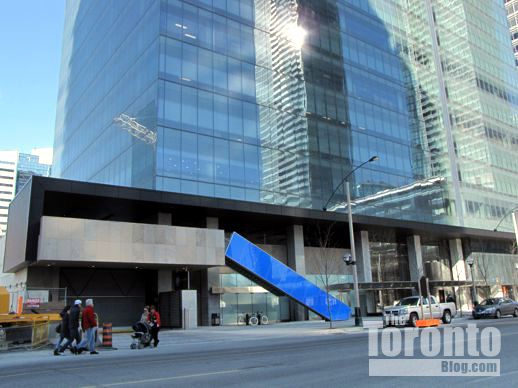 February 20 2012: The external staircase now sports bold blue cladding
<>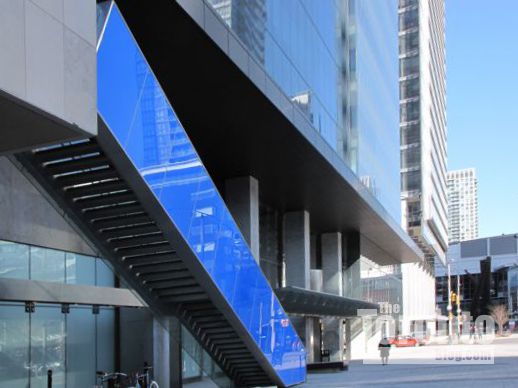 February 20 2012: Looking across the front of the building toward York Street
<>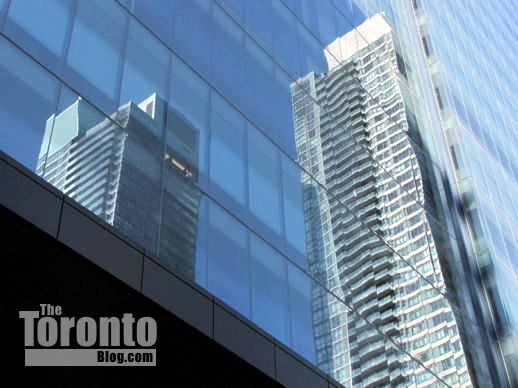 Febaruary 20 2012: The two condo skyscrapers at Maple Leaf Square reflect in the windows above the PwC Tower's main entrance
<>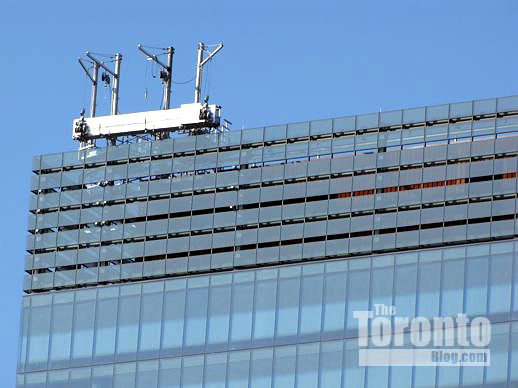 February 20 2012: A swing stage rises above the upper left corner of the PwC Tower's south face, where the trademark PwC logo will be affixed
<>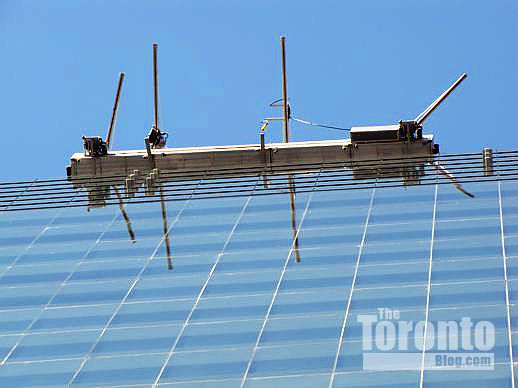 February 20 2012: Looking straight up the tower toward the swing stage
<>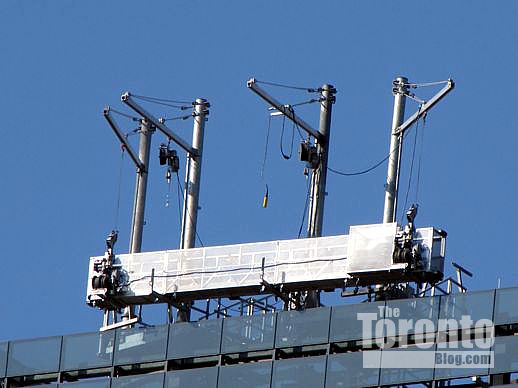 February 20 2012: Another view of the swing stage that workers will use to install the PwC logo on the face of the tower
<>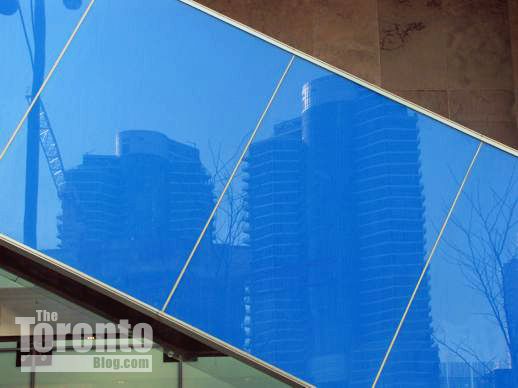 February 20 2012: The shiny blue staircase cladding reflects two of the three Waterclub condo towers on Queen's Quay Boulevard at nearby Harbourfront
<>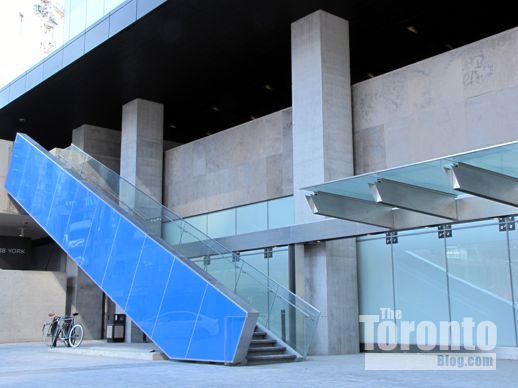 February 20 2012: The stairs lead to an outdoor terrace on the second level
<>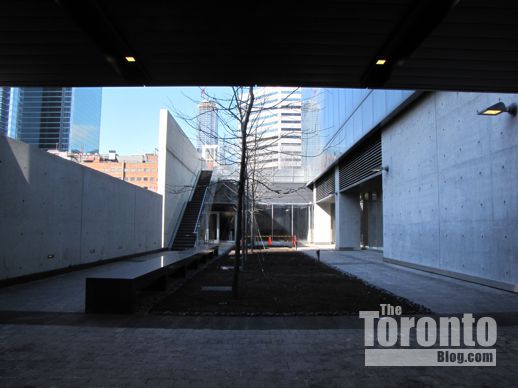 February 20 2012: The second-level terrace has outdoor seating next to a landscaped container garden
<>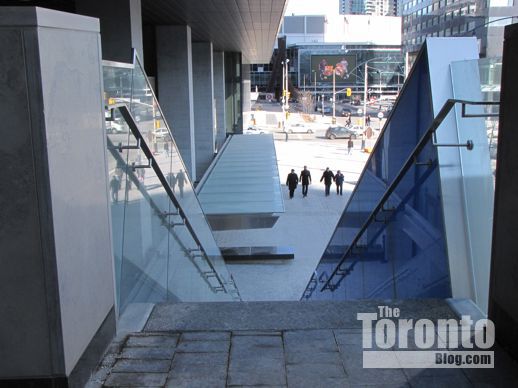 February 20 2012: Overlooking the PwC Tower entrance from the top of the stairs to the outdoor terrace area
<>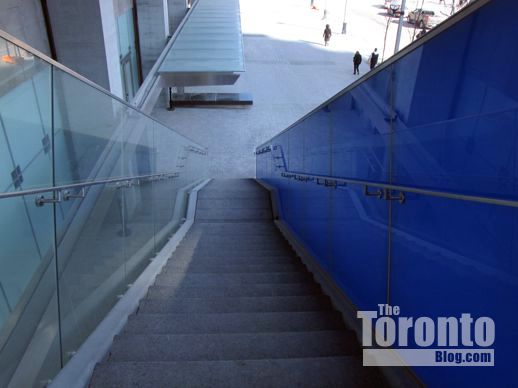 February 20 2012: Another view down the stairs
<>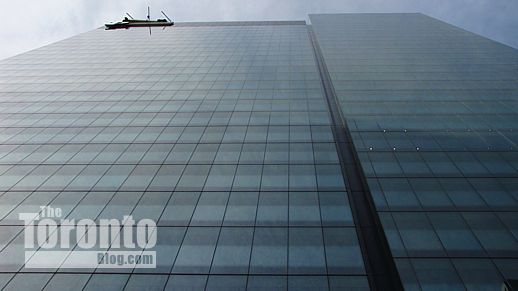 March 7 2012: Looking up the south face of the PwC Tower, from outside the building's main entrance off Bremner Boulevard
<>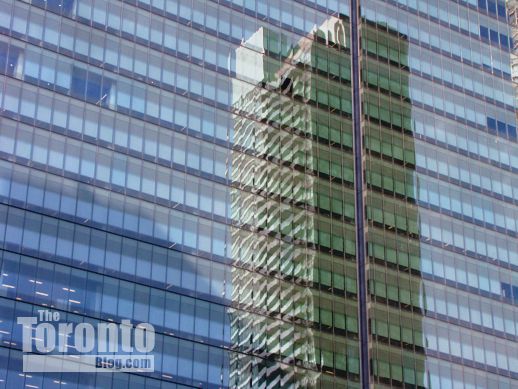 March 7 2012: One of the two condo buildings at nearby Maple Leaf Square reflects on the south glass face of the PwC Tower
<>