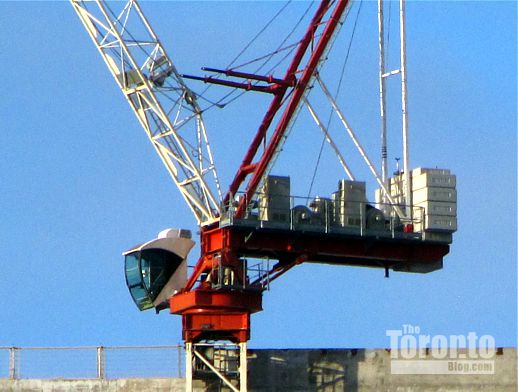 This red and white crane has been a familiar sight above the Burano Condos construction site since the fall of 2009 …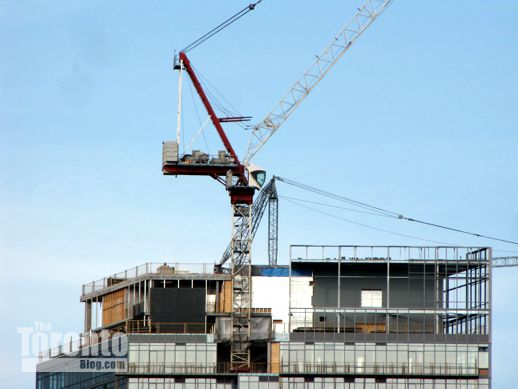 … but it will soon be disassembled and removed from the top of the 50-storey tower. The portable grey jib crane behind it will finish off the remaining construction work on the building.
Job done: A familiar sight will soon disappear from the city skyline.
The red and white construction crane that helped build the 50-storey Burano condo tower is about to be disassembled and removed from the site, as signalled by the installation of a temporary jib crane atop the building during the past two days. Now that the heavy lifting is done, the big crane will be moved to another construction site, and the smaller jib crane will finish the work that remains on Burano.
CONTINUED ON PAGE 2