A project of Concert Properties, Motion will offer 463 rental apartments in studio, 1-, 2- and 3-bedroom configurations. According to the Motion on Bay website, the building will feature "extensive amenities including a resident lounge, games room, study/work centre, gym facility and outdoor terraces ideal for barbequing or lounging." It also will have 11,500 square feet of street-level retail space. The building was designed by Young + Wright / IBI Group Architects.
Construction is scheduled for completion in 2013.
Below is a artist rendering of the tower, along with several more photos I shot yesterday and today.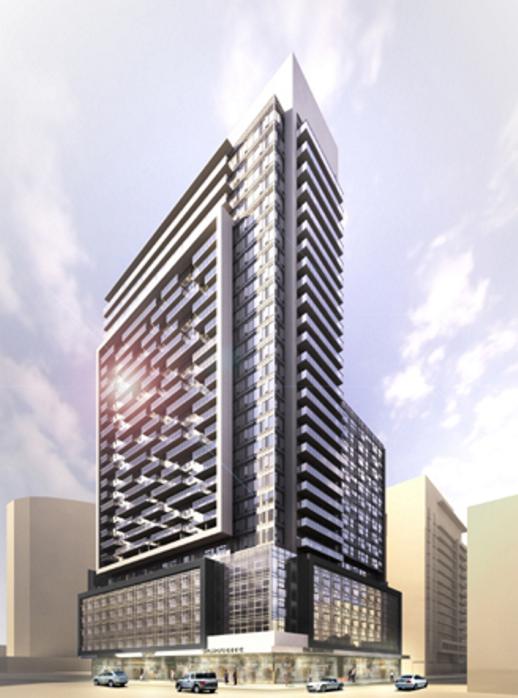 This artistic illustration from the Motion on Bay Street website suggests how the 29-storey, 463-unit rental highrise will look when construction ends next year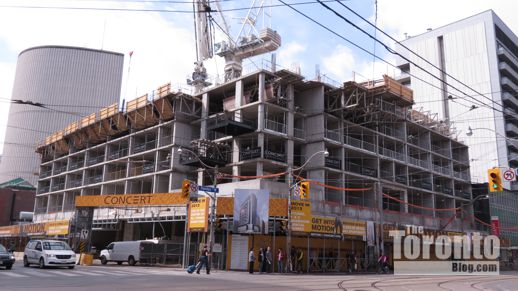 May 4 2012: The building's prime location is across the street from the Ted Rogers School of Management at Ryerson University, two blocks west of the main Ryerson campus, and just one block north of Toronto City Hall.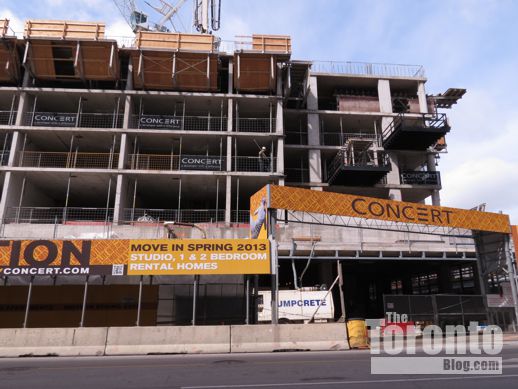 May 4 2012: Motion's northeast corner, viewed from Bay Street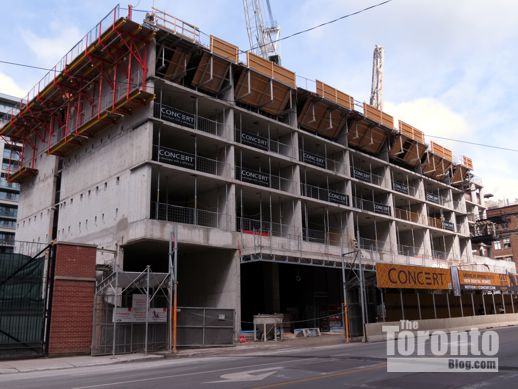 May 4 2012: Southeast view of construction, which has reached 5 floors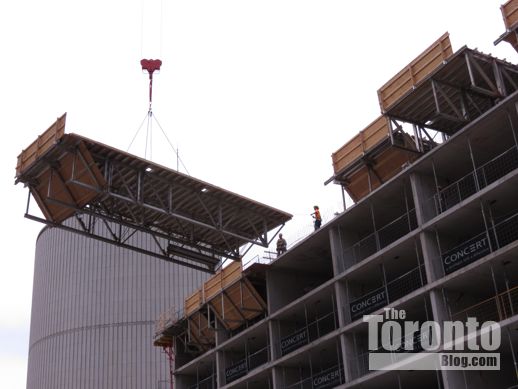 May 5 2012: The construction crane lifts a building form out of the 5th level and hoists it into its news location directly above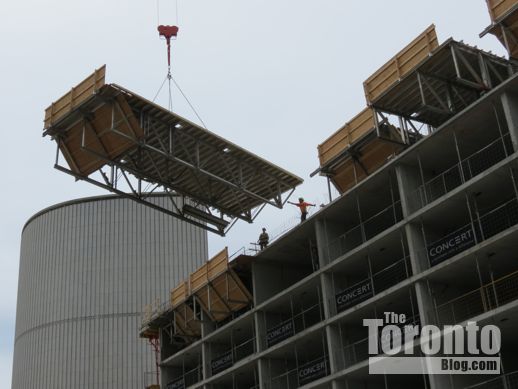 May 5 2012: A construction worker on the roof of the building reaches for the end of the form to help guide it into position
May 5 2012: Two workers help guide the form into place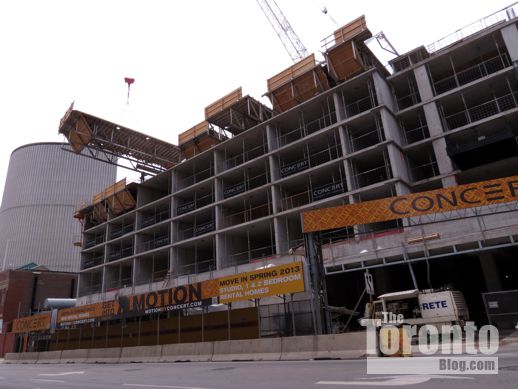 May 5 2012: The crane begins sliding the form onto its new location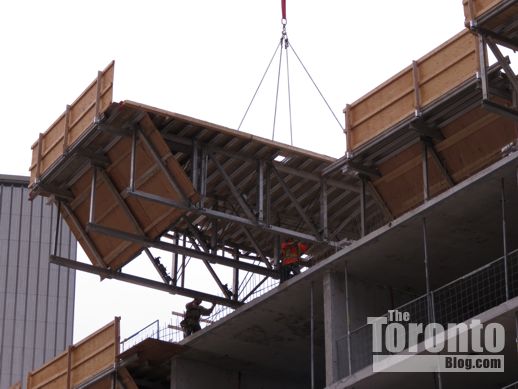 May 5 2012: Police temporarily closed Bay Street to traffic, between Hagerman and Dundas Streets, while the crane lifted the forms above the roadway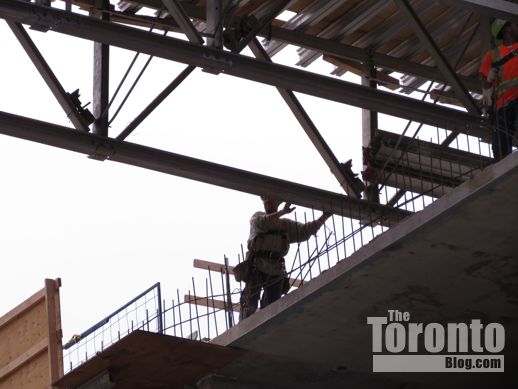 May 5 2012: The workers continue to direct the form into place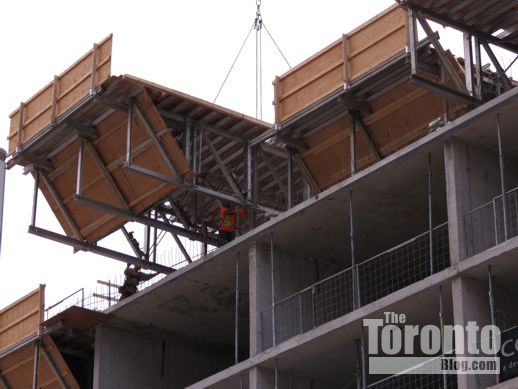 May 5 2012: The workers have two more forms to relocate after this one