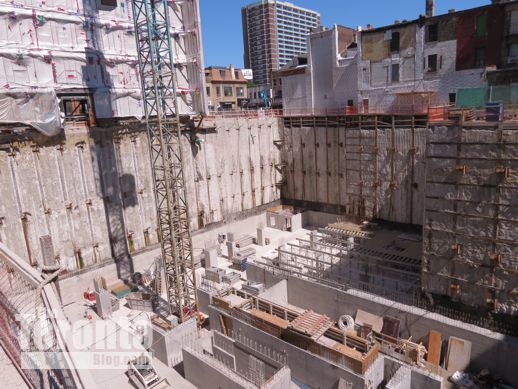 September 1 2012: Walls give shape to the first of six underground levels being built at the FIVE Condos tower construction site at 5 St Joseph Street
Deep down: The first of six underground parking floors is quickly taking shape at the FIVE Condos construction site at Yonge & St Joseph Streets.
Below are several photos I shot at the site this afternoon. Full details about the FIVE Condos project are outlined in my April 28 2011 post, with more information in my December 22 2011 follow-up post.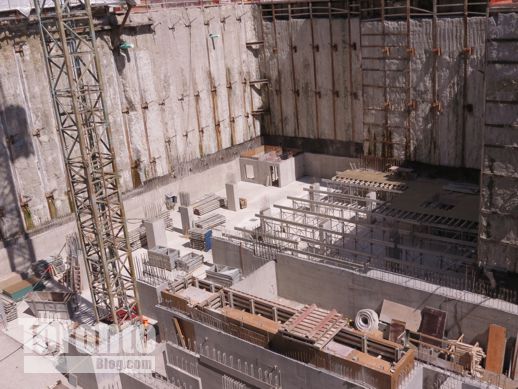 September 1 2012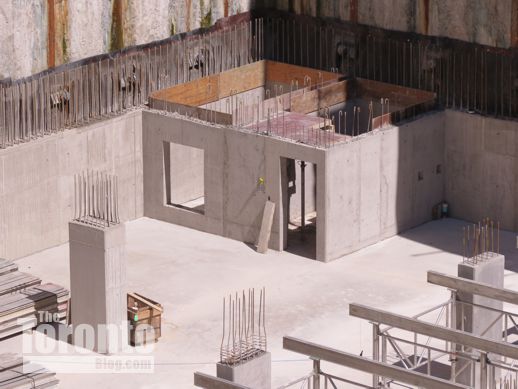 September 1 2012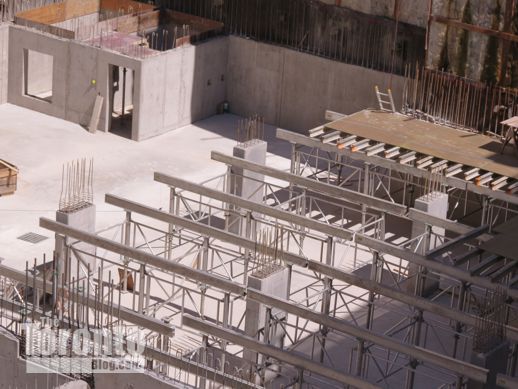 September 1 2012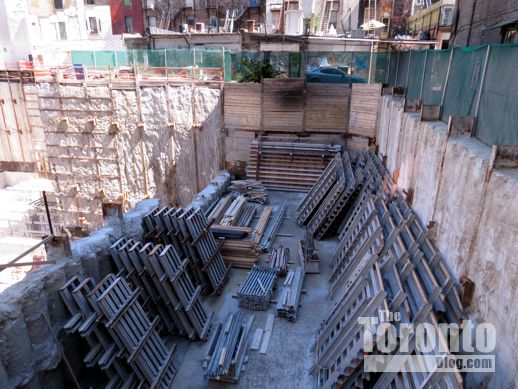 September 1 2012: The south end of the construction site along St Nicholas Street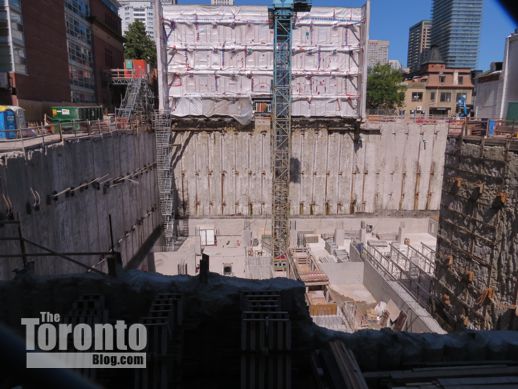 September 1 2012: Looking north toward the heritage facade of the Rawlinson Cartage building on St Joseph Street (covered in protective wrapping) that looms above the excavation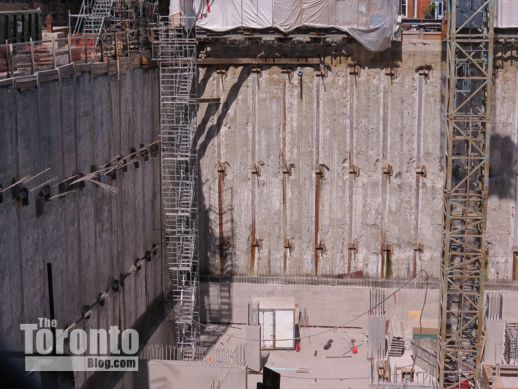 September 1 2012: A closer view of the steps that construction workers use to access the site at the northwest corner of the excavation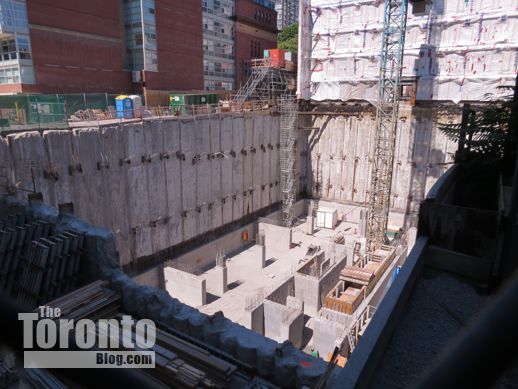 September 1 2012: View from the southeast corner of the construction site