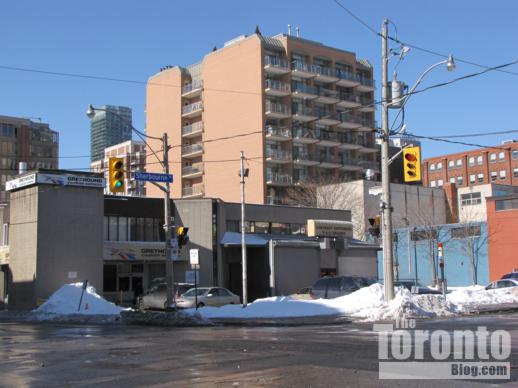 Greyhound depot at corner of Sherbourne and Front Feb 3 2011
Bye bye, buses: The Greyhound parcel centre at 154 Front Street East will be going and a condo building taking its place. But we'll have to wait a while to find out just how big — and tall — the residential development will be. 
The Greyhound service building, offices and parking occupy the southern half of the block bounded by King Street East, Sherbourne Street, Front Street, and Frederick Street. The property was owned by the City until just before Christmas when it was sold by the city's arm's-length real estate and development corporation, Build Toronto, to Cityzen Developments for an undisclosed price.
Cityzen is more than familiar with the area; it has been busy transforming the western two blocks of The Esplanade with three separate highrise condo projects: London on the Esplanade, which is completed and occupied, The L Tower, currently under construction behind the Sony Centre for the Performing Arts, and Backstage condos, now in the marketing  stage of development.
Cityzen president Sam Crignano said the company is planning a condo building with ground-level retail shops for the Greyhound location. Height and density for the building are undetermined since the project must still work its way through the city's approval process. But Cityzen is confident it has picked the right spot for its next development.
"We love the neighbourhood. We like this part of Toronto. We think it is where all the growth will be, at least most of the growth over the course of the next 15 to 20 years, so we want to be a part of it," Crignano said.
Below are two maps (from Build Toronto's website) showing the Greyhound location, plus pics I took of the site last Thursday.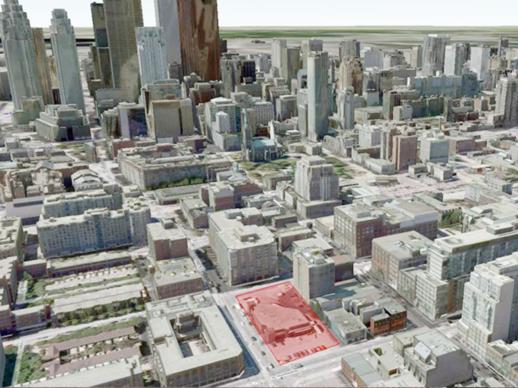 Build Toronto website map showing Greyhound bus depot location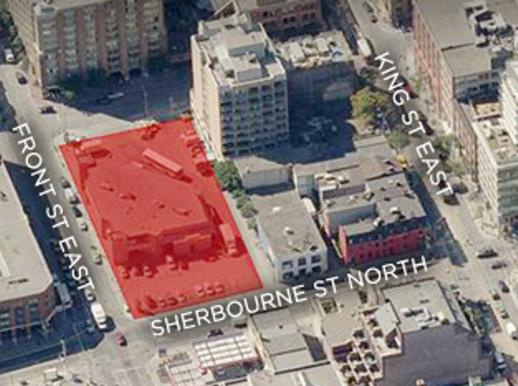 Build Toronto website map showing Greyhound bus depot location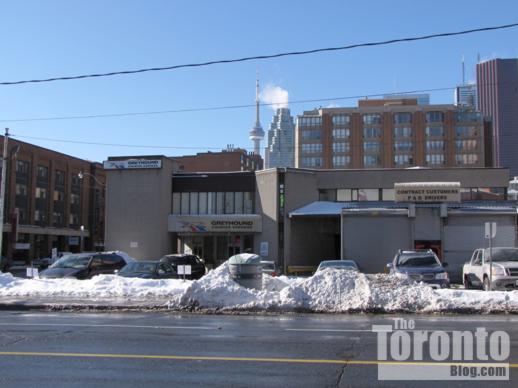 Sherbourne Street view of the bus depot on February 3 2011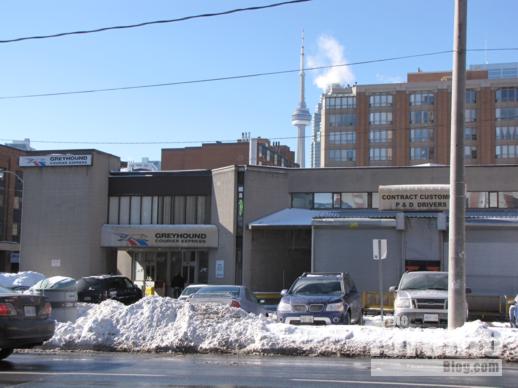 Sherbourne Street view of the bus depot on February 3 2011