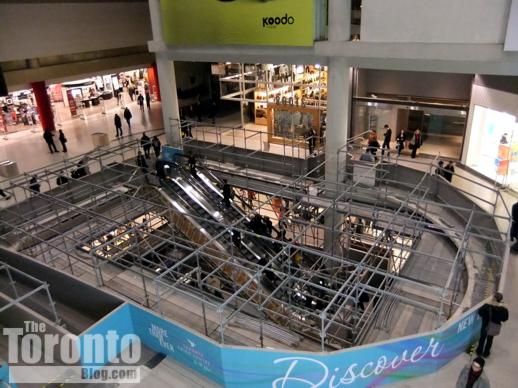 Scaffolding stands three storeys high in the Trinity Court escalator banks while the 250 Yonge St. office tower entrance (top right) sports a sleek new look
Renovators move north: Now that Centre Court looks crisp and clean with its new flooring, handrails and refurbished escalator banks, Toronto Eaton Centre renovators have turned their attention to the northern half of the shopping mall area — specifically, in and around Trinity Court outside the Sears store.
The Centre's two-year, $120-million revitalization project has been chugging along for months, and regular visitors have become accustomed to taking detours and dodging scaffolding en route to their favourite retailers. For the past few weeks, shoppers have had to wind around hoarding to access the Trinity Court escalators while contractors replace handrails on the upper levels, refurbish the lifts, and replace the old tile floors.
New glass and stainless steel handrails have been installed on Level 2 in the retail area between the information desk and Trinity Court, but the old floor tiles there haven't yet been changed. But with the railing replacement work out of the way, the scaffolding and temporary artificial ceiling have been removed from Level 1 (the mall's lower level), and traffic is back to normal down there.
For its part, Level 2 looks open and bright — it has lost the dark, almost claustrophic feel it had before.
Below are some recent photos;  to see even more, check out the Toronto Eaton Centre revitalization album on the Photo Sets page of the blog.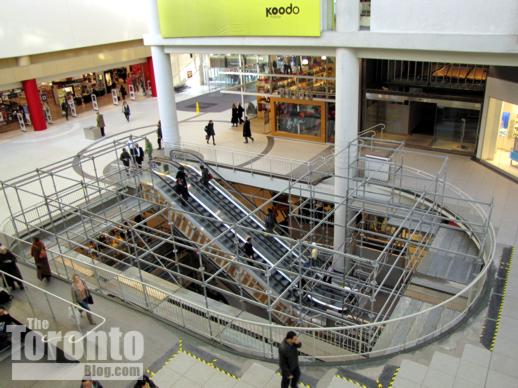 February 3 201: The old handrails will be ripped out soon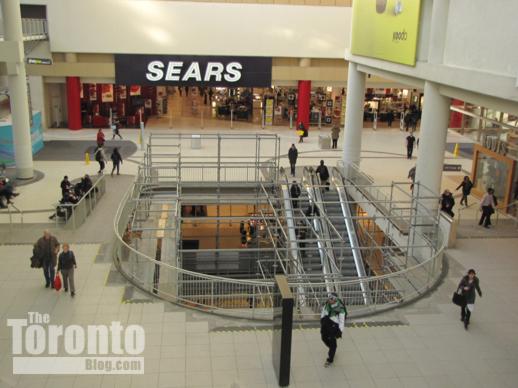 North view of scaffolding being set up around the Trinity Court escalators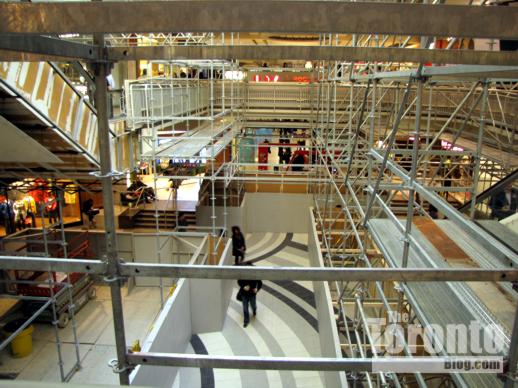 Level 2 view of scaffolding and hoarding around the Trinity Court escalators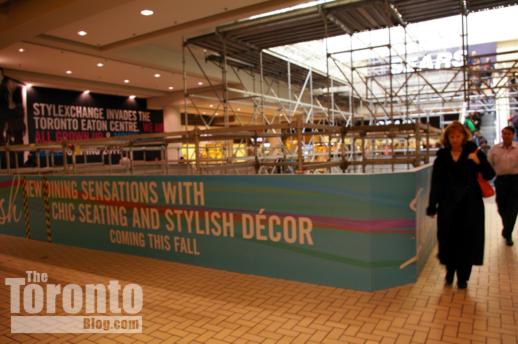 Level 2 view of scaffolding in Trinity Court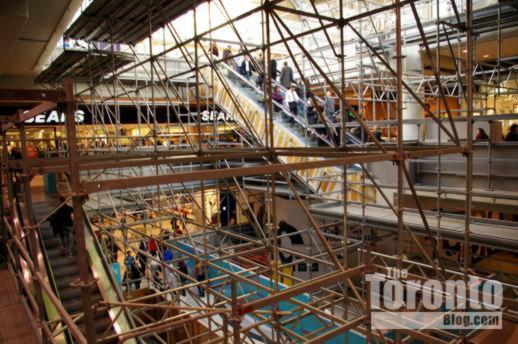 The scaffolding in Trinity Court is stacked three storeys high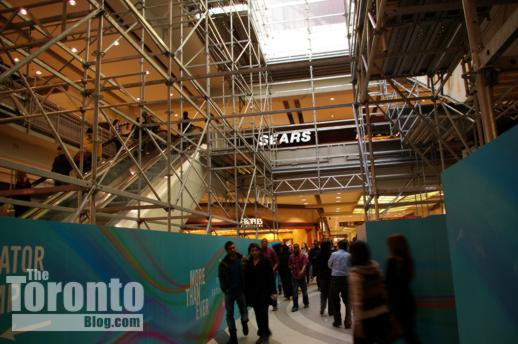 Hoarding on Level 1 (the Eaton Centre's lower retail floor)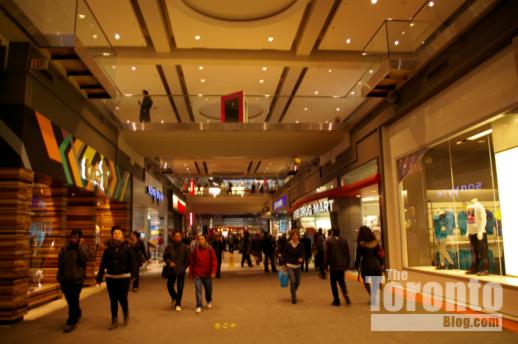 February 15 2011: Scaffolding is gone, but Level 1 floor still hasn't been replaced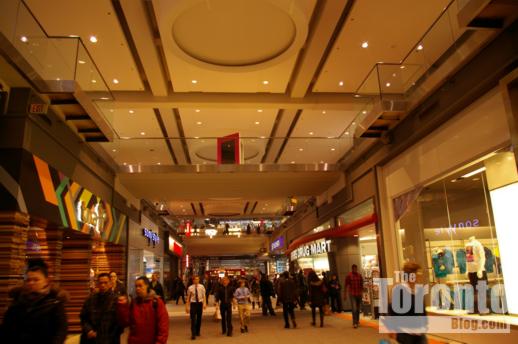 With the temporary ceiling removed, shoppers can look up to Level 2 once again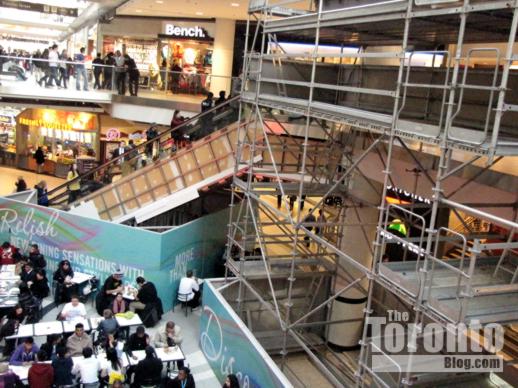 Escalator refurbishment at the Queen Street end of the mall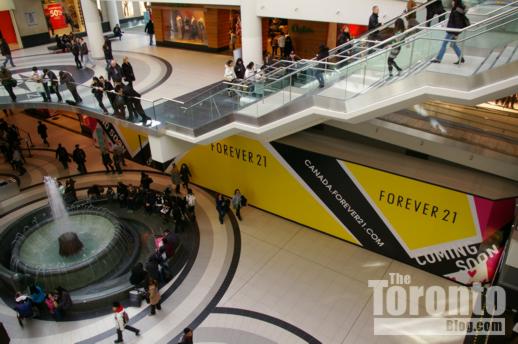 Someone shut the barn door: The Pottery Barn has moved out of the Eaton Centre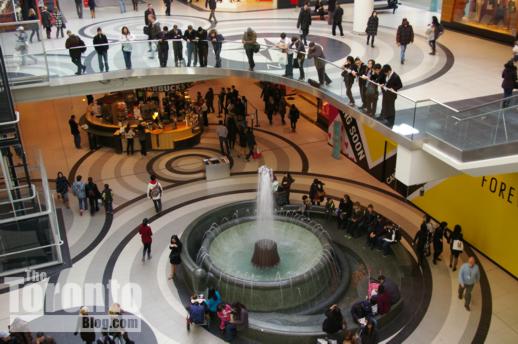 The Shooting Fountain in Centre Court is still popular with visitors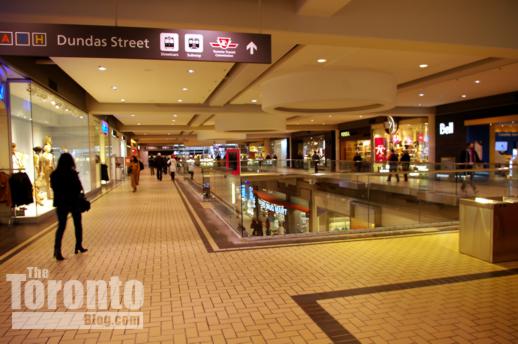 Level 2 (behind the information kiosk) feels far less confined and dark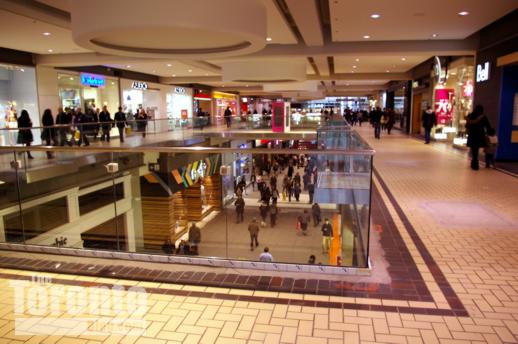 The new railings on Level 2 provide a better view of Level 1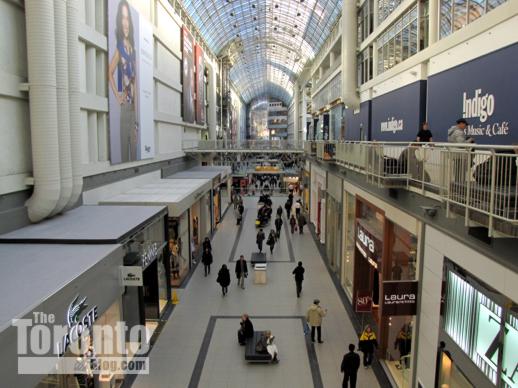 The new flooring looks good on Level 3, but it looks bare without the row of giant ficus benjamina trees that used to grace this stretch of shops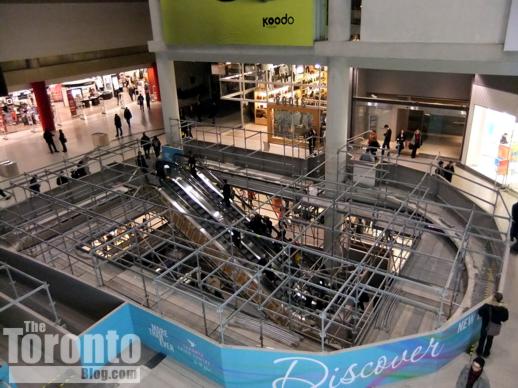 February 25 2011: The old metal handrails have been removed from Trinity Court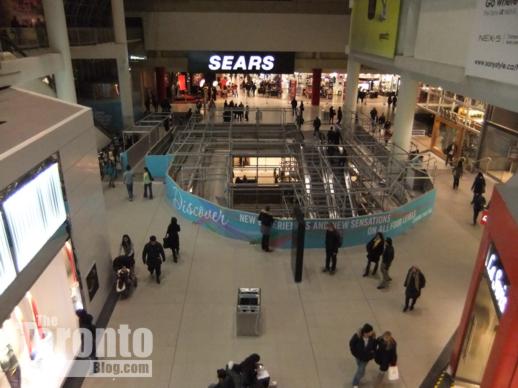 Level 4 view of the scaffolding in Trinity Court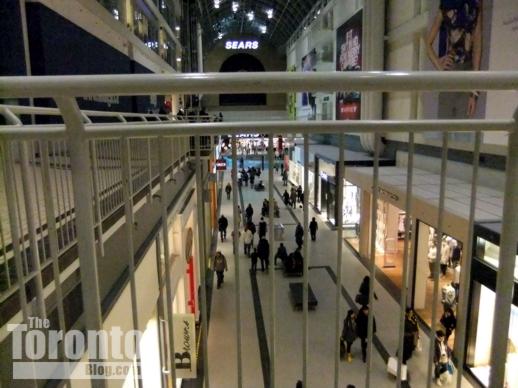 Old railings and floor tiles on Level 4 eventually will be replaced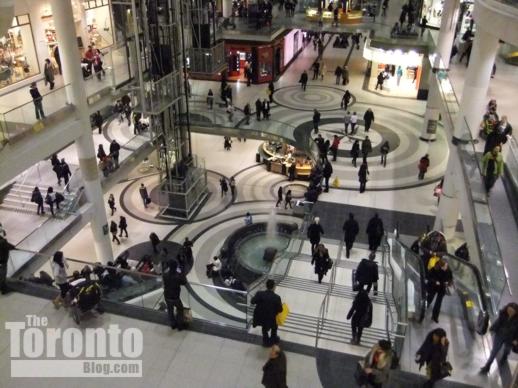 These stairs and escalator at Centre Court were refurbished recently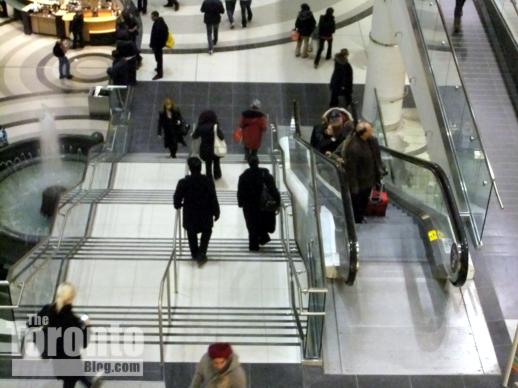 A closer look at the new stairs and refurbished escalator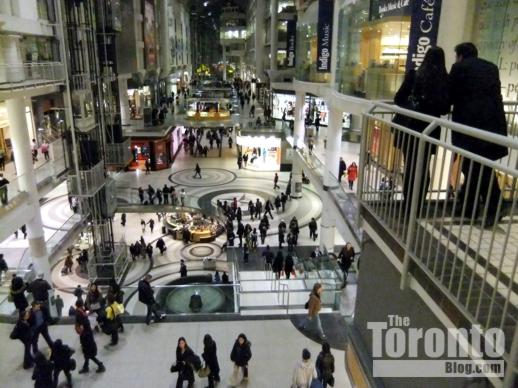 Visitors check out the Level 4 south view over Centre Court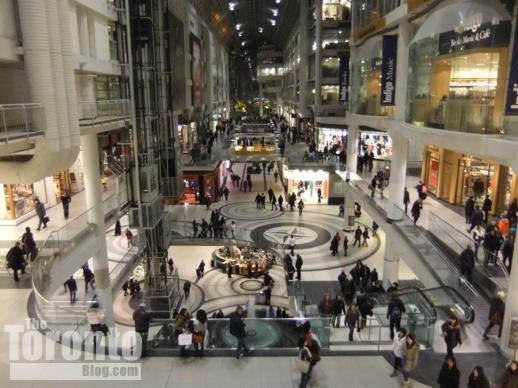 Toronto Eaton Centre south view from Level 4