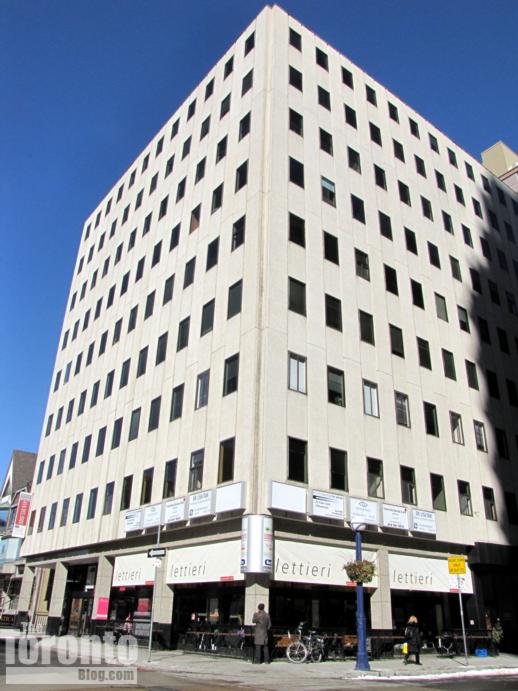 A 26-storey condo tower with three floors of restaurant & retail space might replace this drab office building at the corner of Bellair and Cumberland Streets.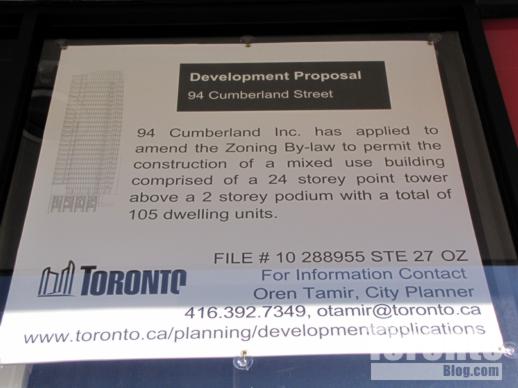 Development proposal sign posted at 94 Cumberland Street
Arrivederci, Lettieri? Java junkies could lose one of their favourite Yorkville coffee shop hangouts if a developer gets the green light to redevelop a drab, non-descript office building at the northeast corner of Bellair and Cumberland Streets.
The Lettieri espresso bar and café at 94 Cumberland — directly across the street from Yorkville's famous Sassafraz restaurant — is one of the most popular coffee joints in the neighbourhood, especially in summer when its sun-soaked corner patio is constantly packed with people-watching patrons. But the European-style café could disappear from that busy location if MintoUrban Development Services Inc. gets city approval to construct a condo tower in place of the 9-storey office building in which Lettieri is a ground-floor tenant.
MintoUrban wants to redevelop the site by constructing a mixed-use commercial and residential building that would stand 26 storeys tall. A 23-floor tower with 105 residential units (29 one-bedroom and 76 two-bedroom) would rise from a three-storey podium with restaurant and retail space; the podium roof would have space for an outdoor restaurant patio.  There would be five levels of underground parking; access to the garage, service and loading docks would be from Genoa Street behind the building.
Site plans and drawings filed with the city planning department suggest that, unlike the boring, boxy office building it will replace, the condo tower's design could include a curved wall above the Bellair-Cumberland corner. With an interesting design, along with three full floors for retail and restaurant space, the new building could enhance the corner considerably, and perhaps even help brighten the short block between Bellair and Bay Street which always looks and feels dark because it sits in the shade most of the day. So I'm not upset that 94 Cumberland could get a date with a wrecking ball in the future.
However, approval of the project isn't in the cards just yet. Last month, the Toronto & East York Community Council requested that a consultation meeting be scheduled to gather community input about the proposal; there's no word yet on when that meeting will take place, but it should be sometime soon.
Below are some pics of 94 Cumberland, along with a site plan drawing and south-view building elevation illustration that were presented in a city planning department report to the Community Council in January.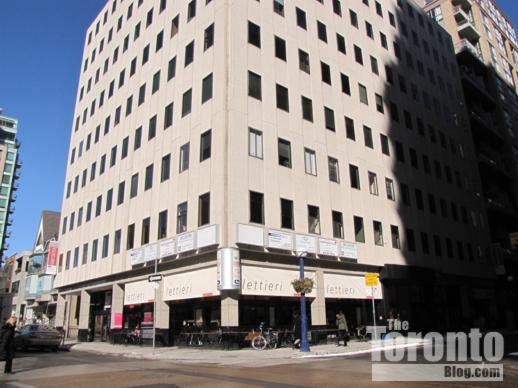 94 Cumberland viewed from the SW corner of Cumberland & Bellair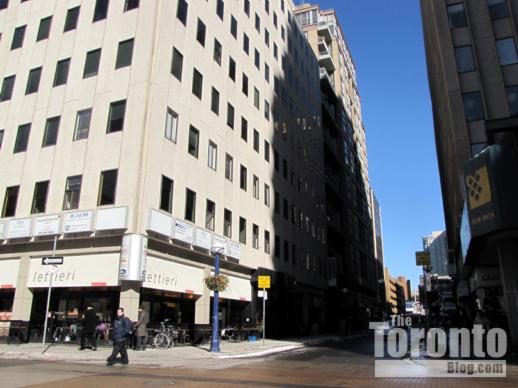 Bellair Street view of 94 Cumberland, looking east toward Bay Street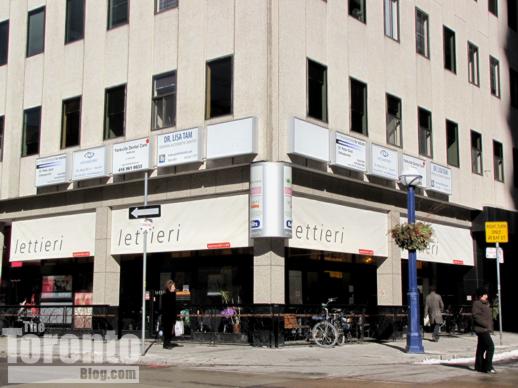 The popular Lettieri espresso bar and cafe at 94 Cumberland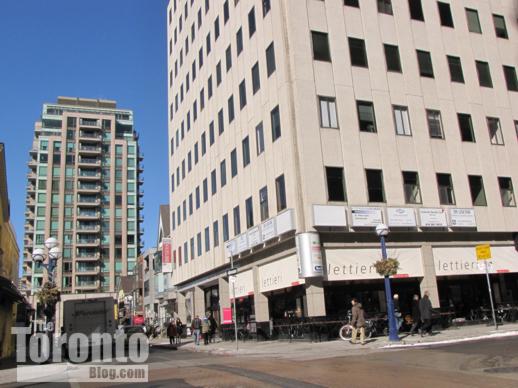 The 100 Yorkville condo, left, and 94 Cumberland, right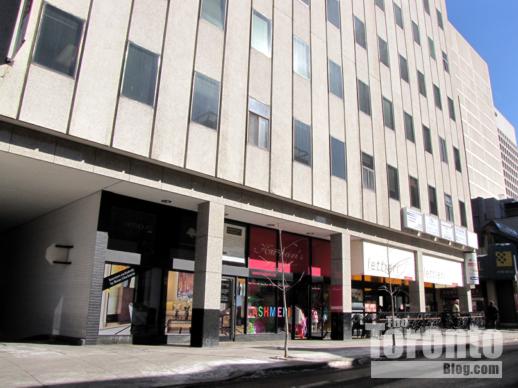 West side of 94 Cumberland viewed from Bellair Street, looking SE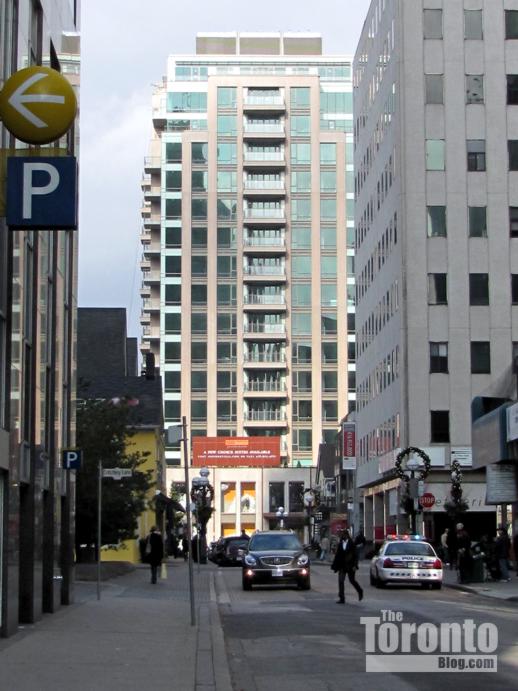 Bellair-Cumberland intersection viewed from the south at Bloor Street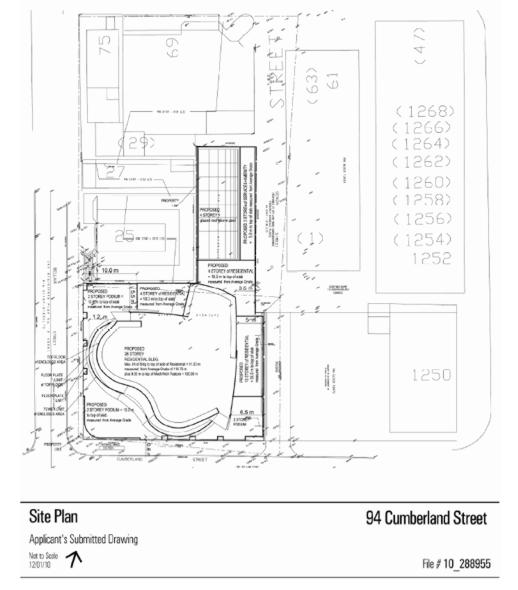 Site plan illustration for the proposed residential tower
Illustration of the south elevation for the proposed building