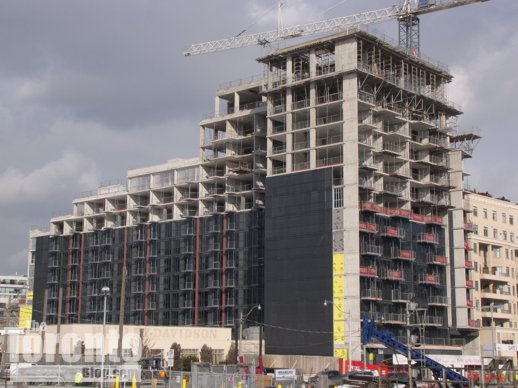 Rêve King West condo construction progress on January 14 2011
Rêve it up: It's just 14 stories tall, but because of its dark greyish-black glass facade and red accent trim, not to mention its imposing physical size, the Rêve King West condo wields a commanding presence near the northeast corner of Front Street West and Bathurst Street.
This place looks huge from most perspectives, including from the CN Tower's observation deck. It completely dominates the block, looming over low-rise office buildings and dwarfing adjacent townhouses as it stretches from Front Street in the front (of course) to Niagara Street in the back.
Thankfully, Rêve now draws attention away from the ugly 9-storey beige condo building right next door at 550 Front that up until now had been the most noticeable structure on the street (unfortunately).
I recall going to a party in a two-storey upper-level suite at 550 around five or six years ago.  The only thing I liked about 550 was that this particular unit had a spacious private rooftop terrace with a panoramic view from west to east. Less than half of the complex's townhouses had been built at that point, so there was an empty lot down below. I can't recall whether there was a building, parking lot or just an empty space next door, where Rêve is rising.  But I do remember the host saying the site was slated for development. When someone asked if a bigger, taller building might go up next door, spoiling his terrace view and privacy, he wasn't worried. "It'll never happen," he insisted.
It almost didn't. Starwood Hotels & Resorts Worldwide had acquired the site with plans to build its first Toronto hotels bearing the aloft and element brand names. The two hotels would have shared the one building; element is a chain geared to the extended-stay travel market, while aloft is a trendy brand aimed at short-stay visitors. Excavation and foundation building work commenced before the global financial crisis, but in January 2009 construction came to a halt when the hotel project was put on hold.
Midway through the year, Tridel Corporation acquired the site and resumed construction, this time building Rêve, rather than a hotel. Aiming for completion later this year, Rêve will have 305 units, including 1-, 2- and 3-bedroom suites.
I'll be curious to see what happens with the vacant property next door, the former Harley-Davidson motorcycles downtown location. Will Rêve get a new condo neighbour to its west? Stay tuned.
Below is a Tridel rendering of Rêve, plus some of my photos of the building during various stages of construction.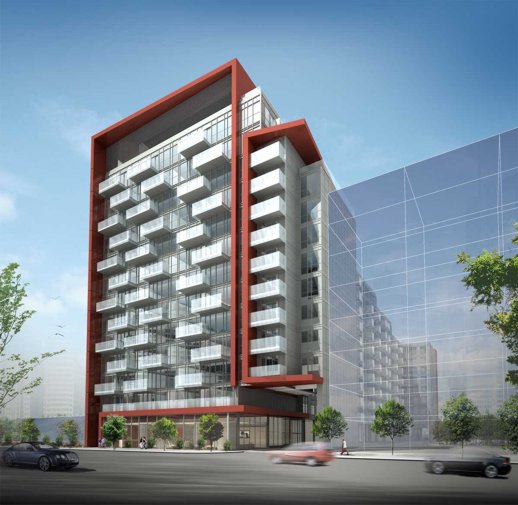 Tridel artistic rendering of Rêve King West condo building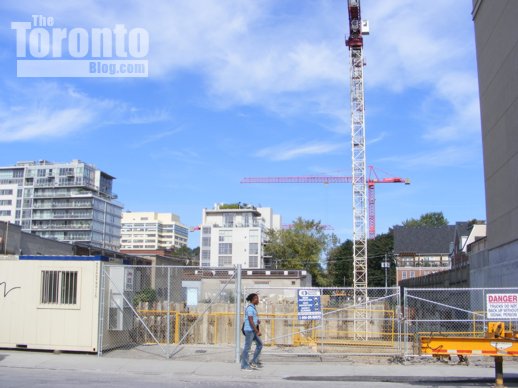 Rêve King West condos excavation on September 26 2008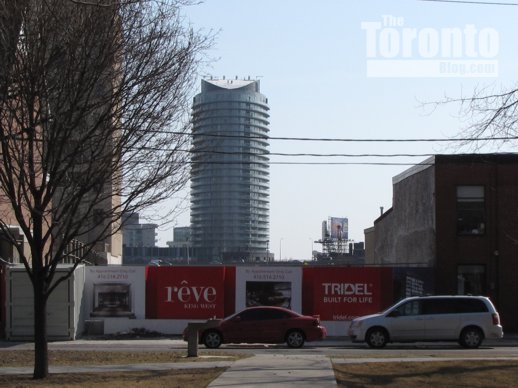 Rêve King West condo site viewed March 11 2010 before cranes were installed and construction resumed on the foundation built before Tridel acquired the property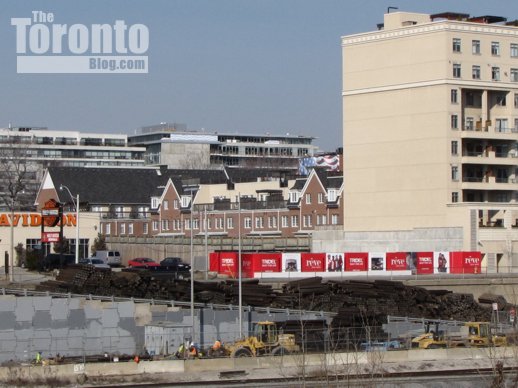 Rêve King West condo site viewed from Bathurst St bridge March 11 2010: Tridel hoarding surrounds the property but the construction crane isn't yet in place.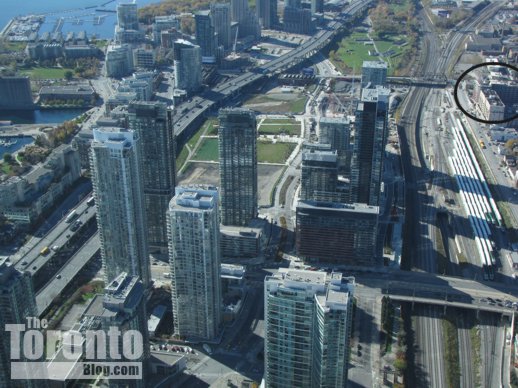 CN Tower view of Rêve King West condos location on November 2 2010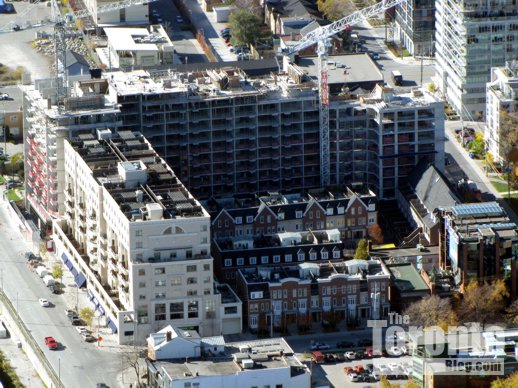 CN Tower view of Rêve King West condos on November 2 2010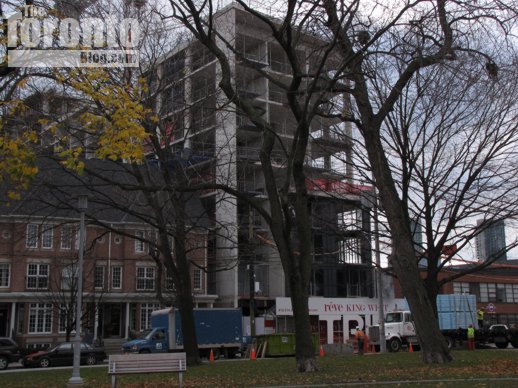 Rêve King West condos viewed from Victoria Memorial Park on November 23 2010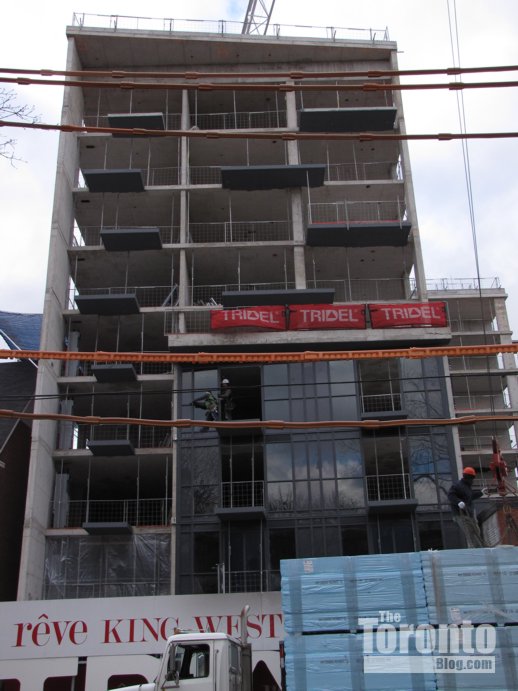 Window installation on north side of Rêve King West condos November 23 2010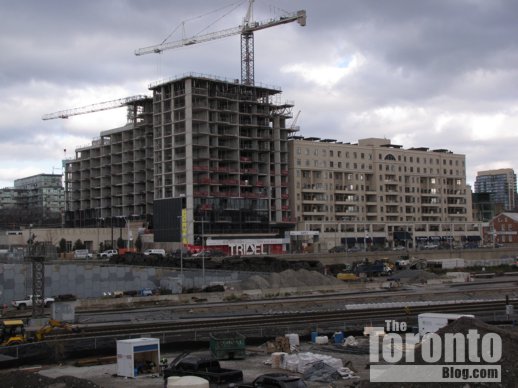 Rêve King West condos viewed from Bathurst St bridge November 23 2010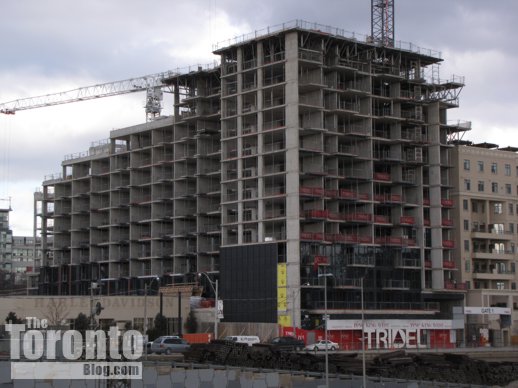 Rêve King West condos viewed from Bathurst St bridge November 23 2010 Construction progress in just two months: Niagara Street views of Rêve King West condos on November 23 2010 (left) and on January 14 2011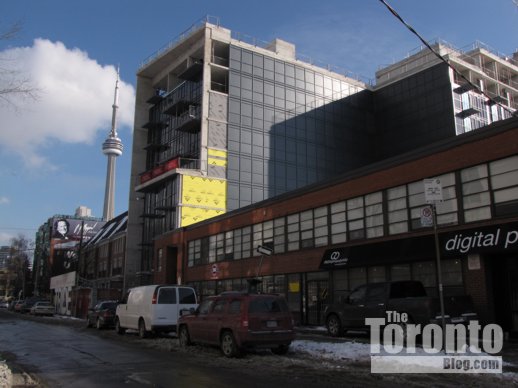 Rêve King West Condos viewed from Niagara Street on January 14 2011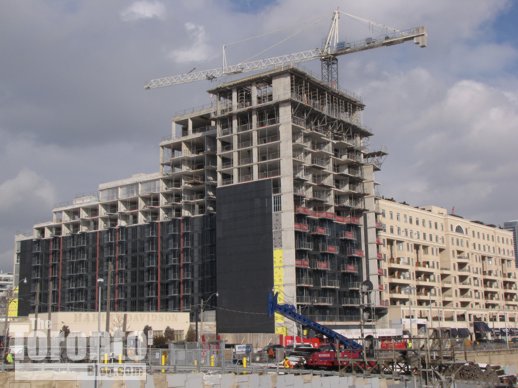 Rêve King West Condos viewed from Bathurst Street on January 14 2011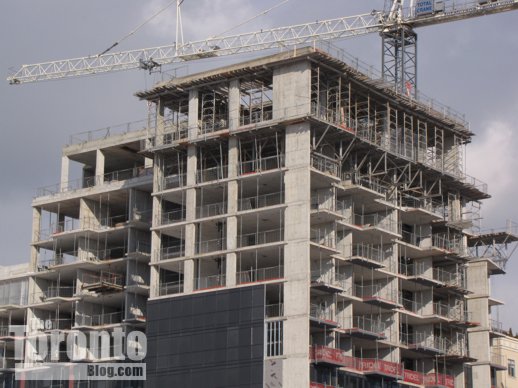 Rêve King West Condos viewed from Bathurst Street on January 14 2011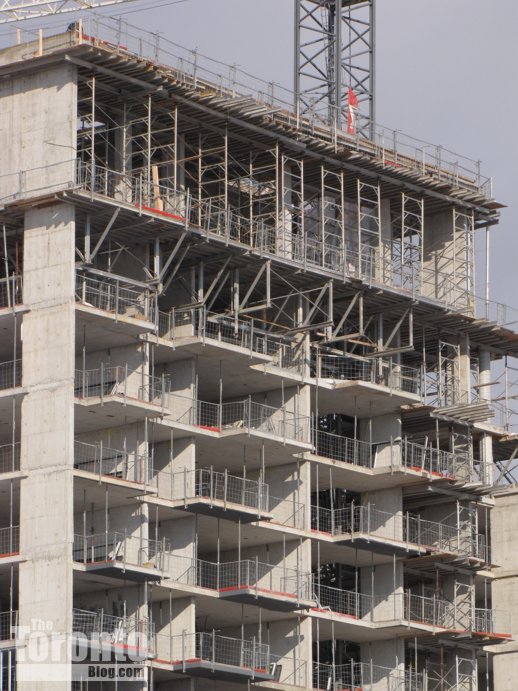 Rêve King West Condos viewed from Bathurst Street on January 14 2011
Rêve King West Condo balconies viewed from Bathurst Street on January 14 2011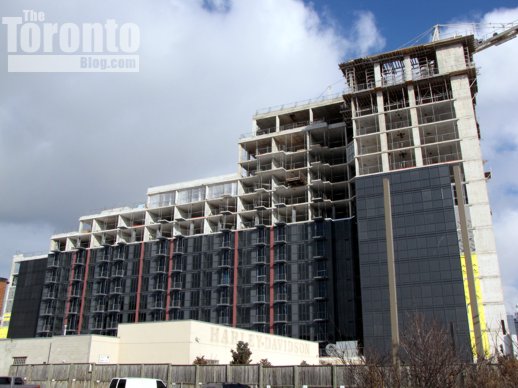 West side of Rêve King West Condos on January 14 2011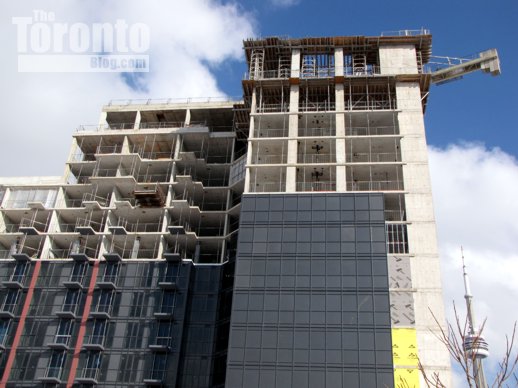 West side of Rêve King West Condos on January 14 2011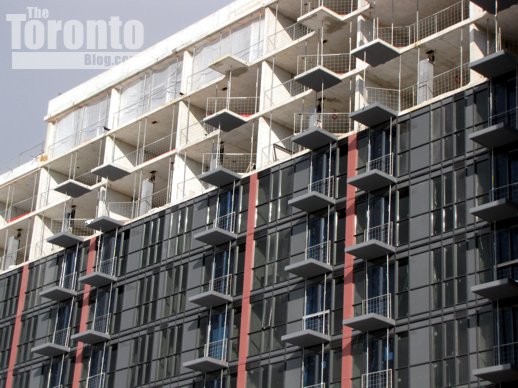 Balconies along the west side of Rêve King West Condos on January 14 2011