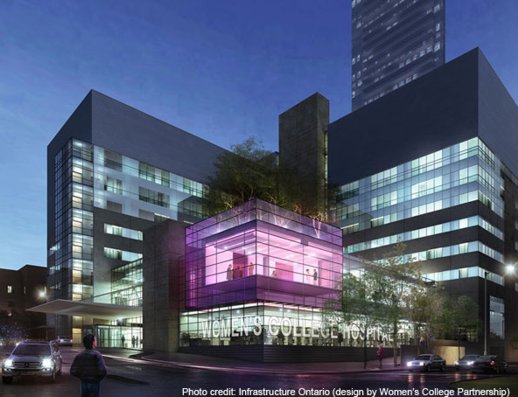 Innovative redevelopment:This is a big year for Women's College Hospital (WCH), which is celebrating its 100th anniversary throughout 2011. But the hospital isn't just looking back and proudly resting on its laurels — a full century of  medical milestones and important achievements in all facets of women's health care. It's also looking forward, and kicking off construction of a new building that it proudly proclaims will be  "The Hospital of the Future — a hospital designed to keep people out of hospital."
The new facility, expected to launch in 2015, will give WCH a huge boost in capacity for its leading-edge urgent care services and ambulatory surgery. As the hospital explains on its website, "We're providing the most advanced care for women living with the diseases and conditions that affect them throughout their lives — diabetes, heart disease, arthritis, osteoporosis, mental illness, migraine and cancers. And we're doing it all without overnight hospitalization." That's great news not only for women's medical care, but also for neighbourhood rejuvenation, since the two-phase redevelopment project will drastically improve the appearance of an entire rather dreary-looking block in downtown Toronto.
WCH sits just east of the Ontario Legislature, bounded by Surrey Place and Grosvenor, Bay and Grenville Streets. (The Bay Street end of the block — once the Addison Cadillac dealership — is the site of the new Burano Condo tower currently under construction.) I've never liked the existing WCH complex which, in my view, has a hulking, bunker-like presence that isn't the least bit friendly to the surrounding streets. In fact, WCB and its neighbours on the south side of Grenville Street — the Ontario Nurses' Association headquarters and the former Archives of Ontario building — actually make Grenville a rather unpleasant street to walk along. The urgent care department entrance on Surrey Place is an ugly eyesore, and the hospital side of Grosvenor Street isn't much better — its only saving grace was a tree-lined stretch alongside the low-rise Kenson apartment building that the hospital owned and has since demolished. But if artistic renderings are any indication, the new WCH building will vastly improve the neighbourhood and streetscape, especially since a landscaped, tree-filled park area is planned for the western end of the hospital property.
The five-year redevelopment project got underway last August when the hospital closed and then razed its multi-level parking garage next to Burano, along with the three-storey Kenson. Drilling and excavation work are presently underway. Below are several artistic renderings of what the new building will look like; they're from a "building the hospital of the future" section of the WCH website that provided information about the redevelopment project. Also below are some photos I shot this week of the building site.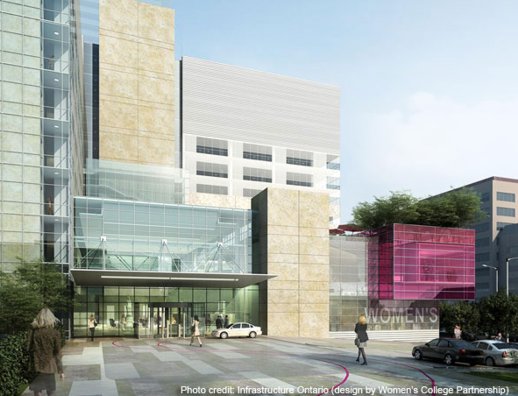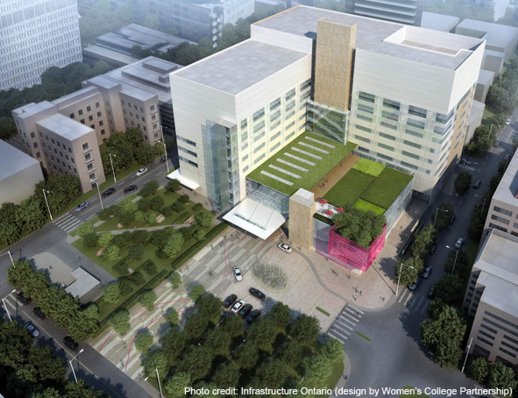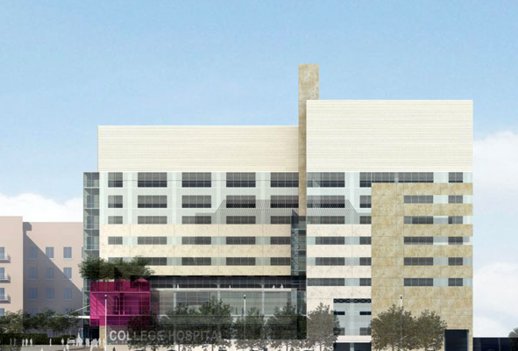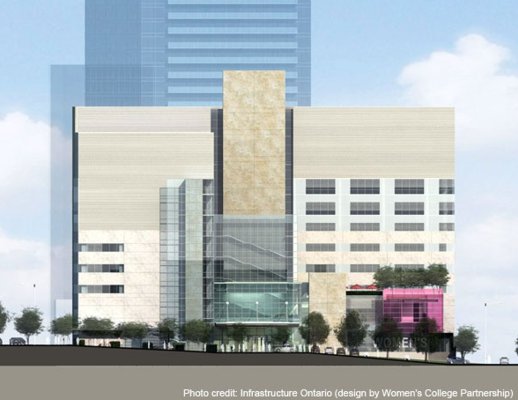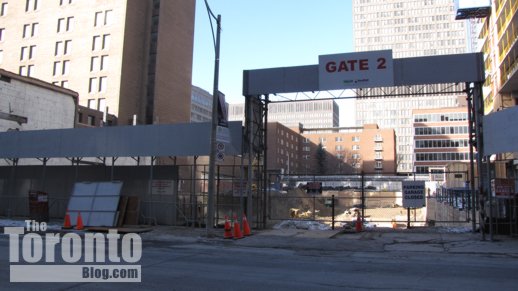 Excavation viewed from Grenville Street on January 5 2011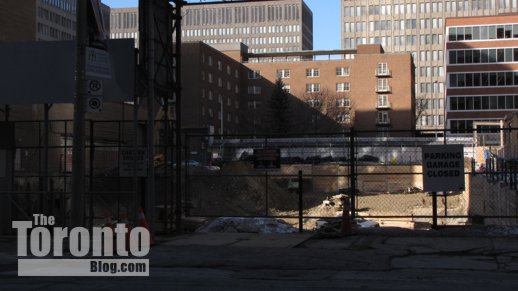 Excavation viewed from Grenville Street on January 5 2011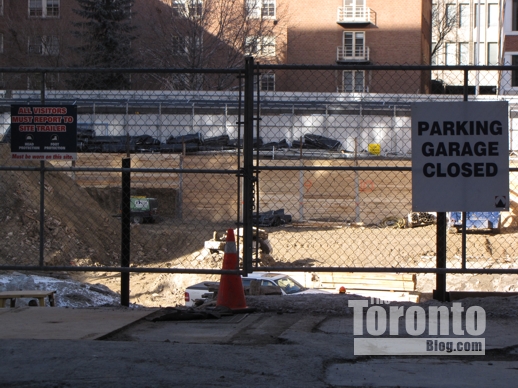 Excavation viewed from Grenville Street on January 5 2011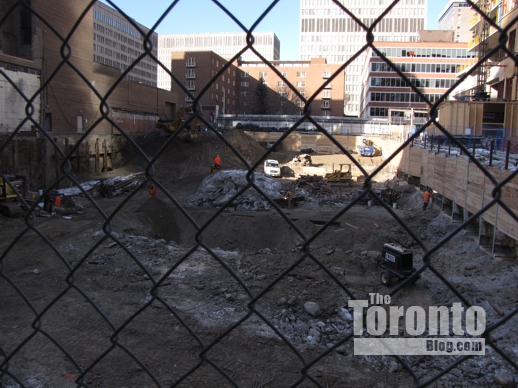 Excavation viewed from Grenville Street on January 5 2011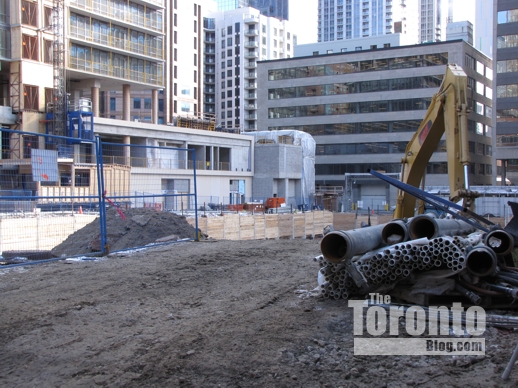 Excavation viewed from Grosvenor  Street on January 5 2011