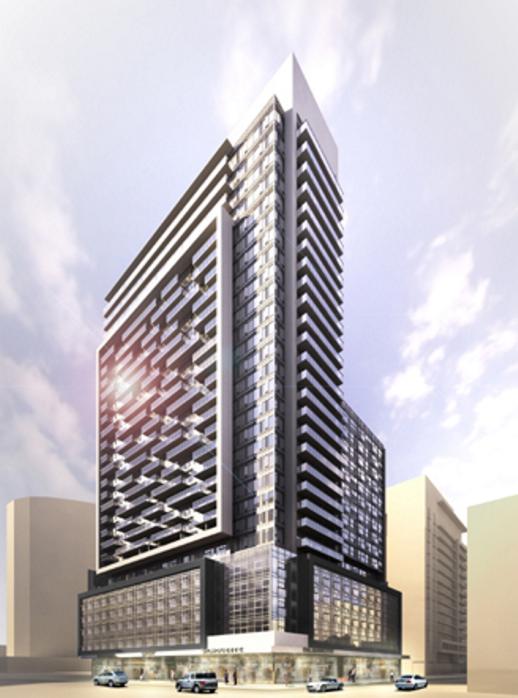 Architectural rendering of Motion in Bay apartment highrise

Now digging: The parking lot is long gone and the earth is starting to move at the southwest corner of Bay and Dundas, where Concert Properties Ltd. has begun building its latest rental apartment building, Motion on Bay Street. 
The 29-storey tower will house 463 rental apartments (mainly studios and 1-bedrooms units) along with ground-level retail shops. The project's website claims occupancy is anticipated for winter 2012, but that move-in date seems overly optimistic since site excavation is still just in the early stages.
I had been wondering how long it was going to take before a developer began building here, since Motion's 570 Bay Street address is such a prime downtown location (the Eaton Centre and Ryerson University's business school are right across the street; City Hall and the Financial District are a short walk to the south, and the hospital district is only two blocks north). It just didn't make sense to maintain a parking lot on a piece of land worth millions of dollars.
A 50-storey condo tower originally had been proposed for this location as a sister to One City Hall, a 16-storey condo building at 111 Elizabeth Street that will be Motion's next-door neighbour. However, the city would not approve the project since it would ruins views of Toronto's beloved City Hall towers immediately to the south. The land was sold (at a huge loss, I heard) to Concert, which scooped it up with plans to build a shorter highrise that wouldn't mar City Hall sightlines. 
I knew construction was imminent when the property was fenced off in late summer; pile driving equipment arrived on scene in late fall and hoarding went up over the Bay and Dundas Street sidewalks in late October and early November.
Below are pics of the Motion on Bay Street site, including some shots from 2008.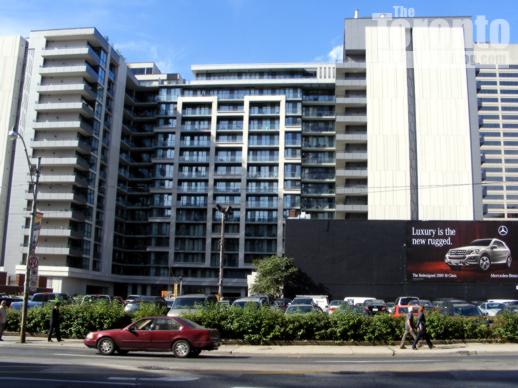 Motion on Bay Street apartment site next to the One City Hall luxury apartment building (viewed here from the east side of Bay Street on September 26 2008)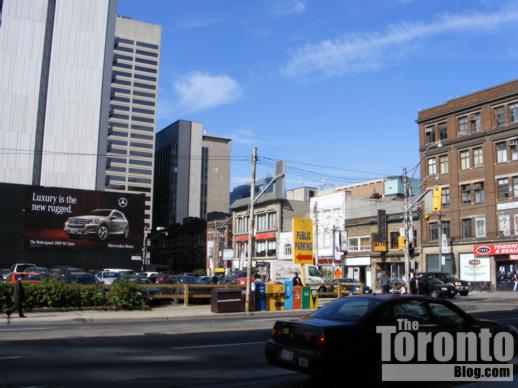 Another view of Motion on Bay Street apartment site on September 26 2008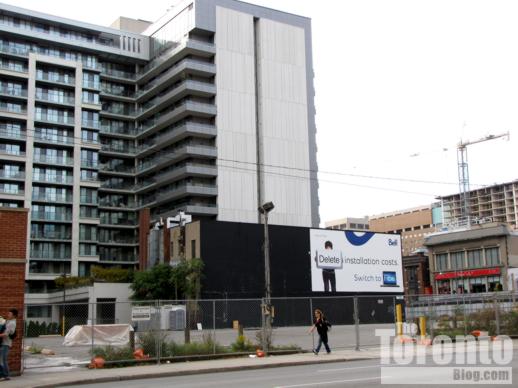 Motion on Bay Street apartment site fenced off in September 29 2010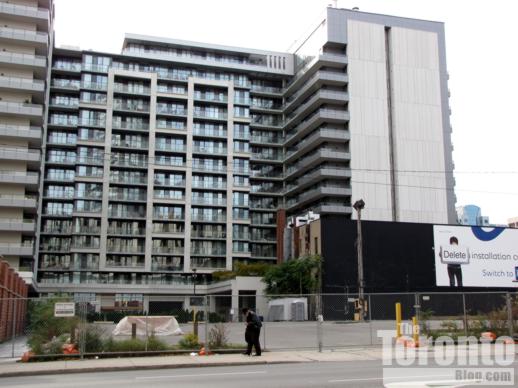 Motion on Bay Street apartment site fenced off in September 29 2010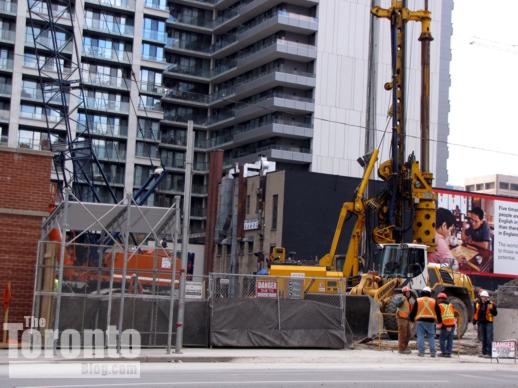 Pile drilling equipment operating on site November 23 2010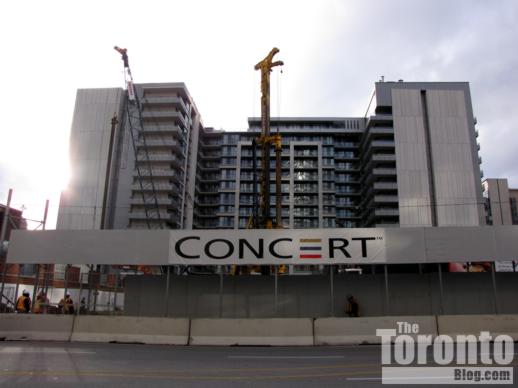 Hoarding along Bay Street on November 23 2010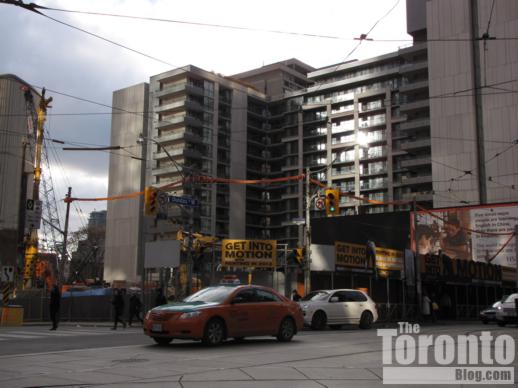 Site viewed from the northeast corner of Bay & Dundas on November 23 2010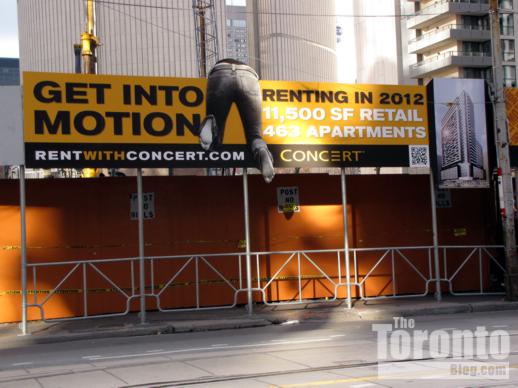 Motion on Bay signs on hoarding along Dundas Street on November 23 2010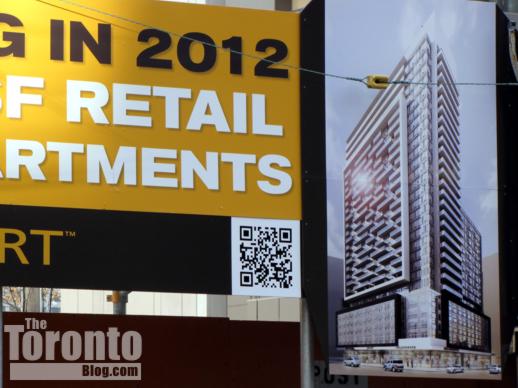 Motion on Bay Street signs on Dundas Street hoardings November 23 2010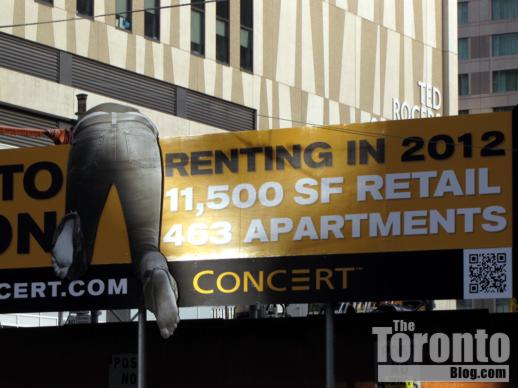 Motion on Bay Street signs along Dundas Street on November 23 2010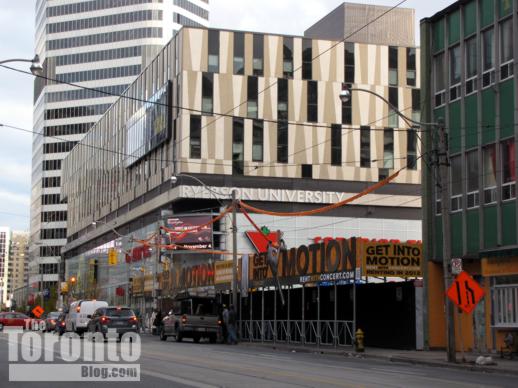 Dundas Street view towards Motion on Bay site November 23 2010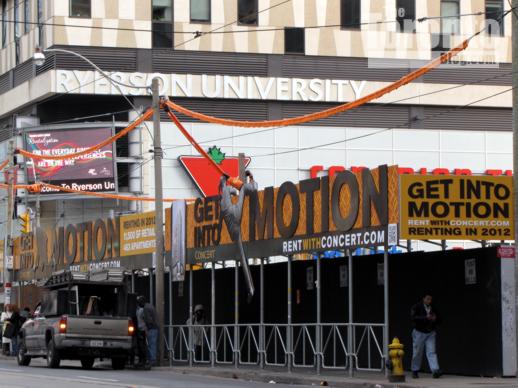 Dundas Street view towards Motion on Bay site November 23 2010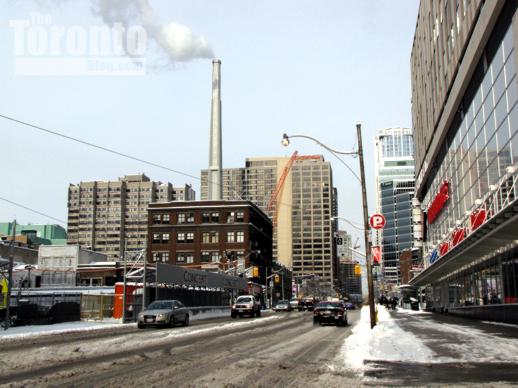 Bay Street view of the Motion on Bay site (left) on January 8 2011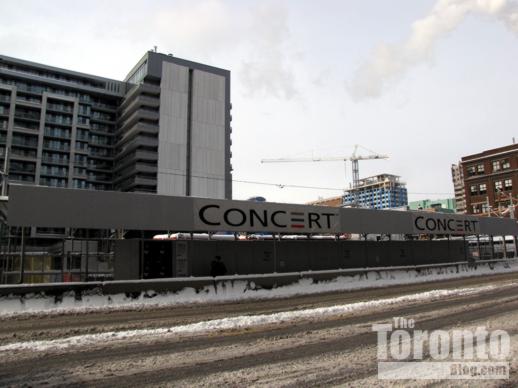 Bay Street view of the Motion on Bay site on January 8 2011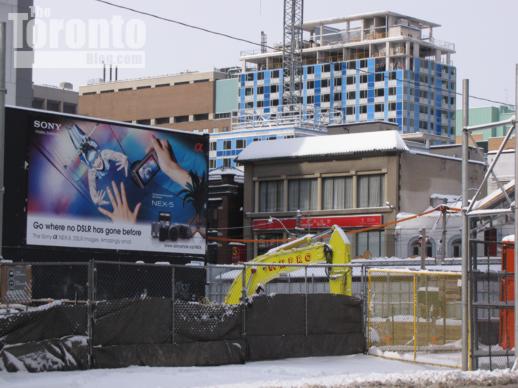 Yellow excavator digging away on January 8 2011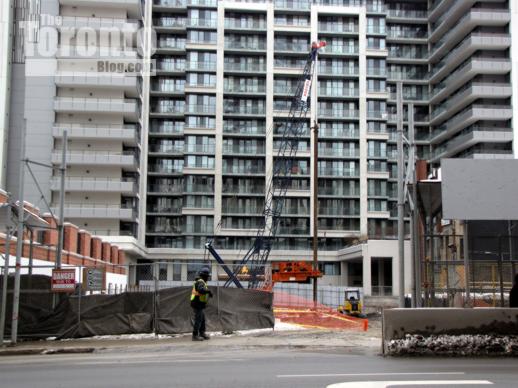 Excavation activity continuing on January 14 2011