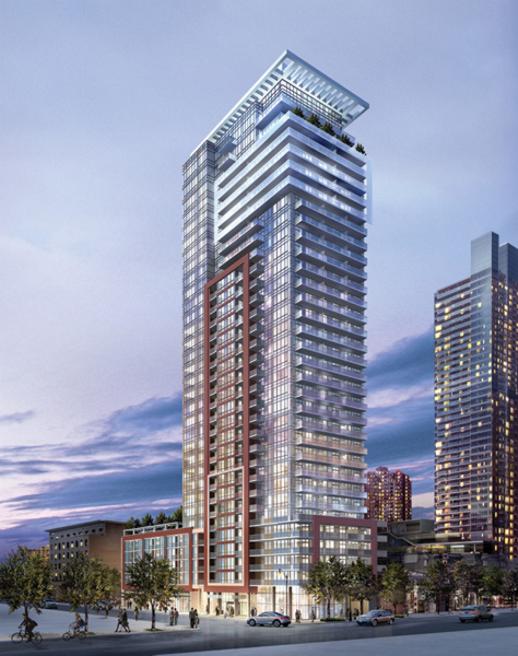 Architectural rendering of The Mercer tower, from the condo website
Ad vantage?: For months, I have seen ads for The Mercer practically every other time I've passed a TV tuned to the CP24 news and informational channel. I've heard spots for The Mercer almost every time I've turned on the radio, too. The ads always catch my attention, and it's not just because they feature three long-legged female models imitating the Beatles crossing Abbey Road while a singer croons "Mercer Mercer Me" in a retooled version of the Marvin Gaye hit record. They stand out because I never see or hear TV and radio ads for any other condo projects. I find plenty of condo ads in local newspapers and magazines, of course, and receive condo brochures and postcards in the mail regularly, but I can't think of a single other downtown building project that has advertised so heavily on radio and TV.  (If there have been others, I've missed them.)
With The Mercer holding its grand opening tomorrow morning, I'll be keen to see if the ads draw lineups of eager buyers outside their sales office at the corner of John & Mercer Streets. One of many condo projects either recently launched or being proposed for the rapidly-growing Entertainment District, The Mercer will be a 33-storey condo tower (down from the 38 floors originally planned) with 299 units, street-level retail, and four underground parking levels.
The building will rise on a site currently occupied by two parking lots and a small four-storey brown brick office building on Mercer Street, and will become a new neighbour to the trendy Le Germain boutique hotel.
The Mercer is designed by architect Brian Brisbin of Toronto's BBB Architects. Full project details are available on The Mercer's website.
Below are some recent photos of the condo project's location, along with a website rendering of the building's frontage on Mercer Street.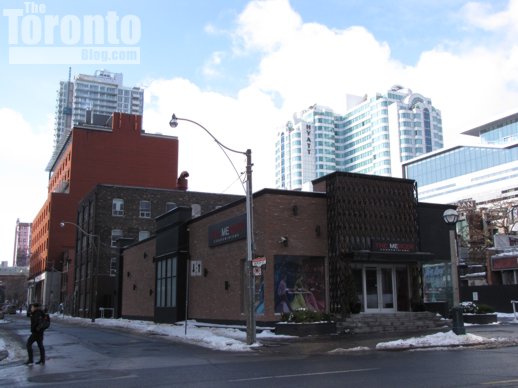 The Mercer Condos location at Mercer and John Streets January 14 2011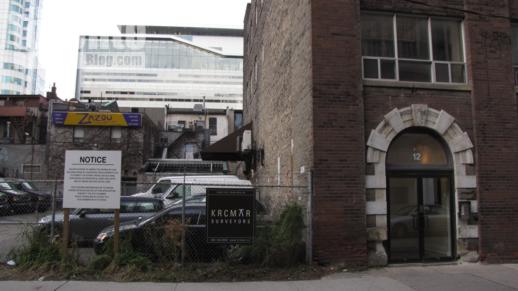 The Mercer Condo tower will rise on this site along Mercer Street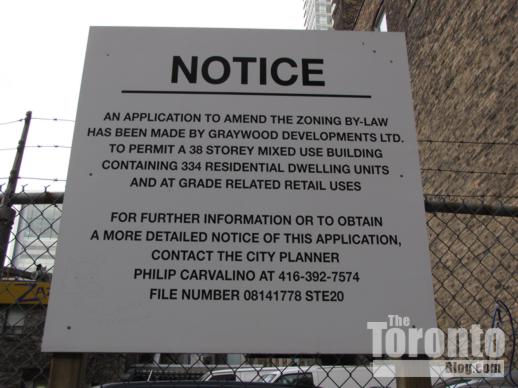 Original development application sign for The Mercer Condos
The Mercer Condos will rise above this parking lot on Mercer Street
Rendering of The Mercer Condos frontage on Mercer Street