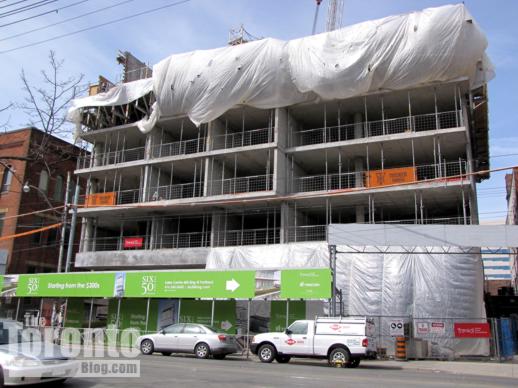 King Street view of Six50 King West construction on March 29 2011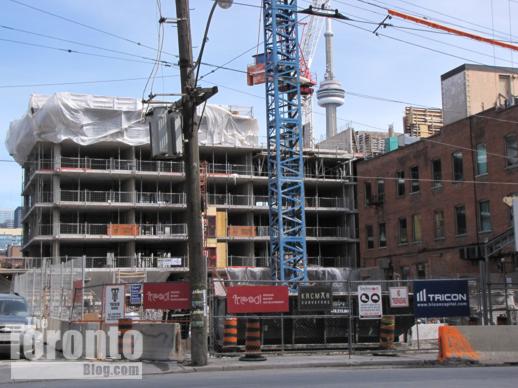 Bathurst Street view of six50's east wing on March 29 2011
Two-thirds of the way up: The Six50 King West condo project already has a strong presence in the King & Bathurst area — and construction of one of its two wings hasn't even topped off yet.
A project of Freed Developments, six50 King West actually will be two buildings in one, an L-shaped complex wrapping around the back of two brick buildings on the northeast corner of King & Bathurst Streets. The east section of the complex, a 9-storey building with frontage on King Street, is going up first, and construction has reached the sixth floor. Foundation work is still underway for the west wing, which will be a 15-storey midrise tower overlooking Bathurst Street.
The project, which is 80% sold, was designed by Toronto's Core Architects Inc.
Below are some pics I snapped yesterday at the six50 construction site. You can see the progress that has been made since January by comparing them to photos I published in my first post about six50 King West back on January 20  2011.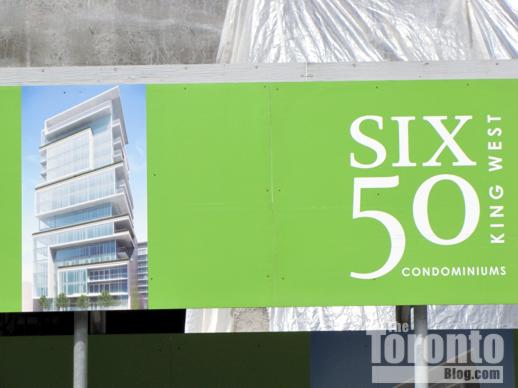 A building rendering on hoarding along King Street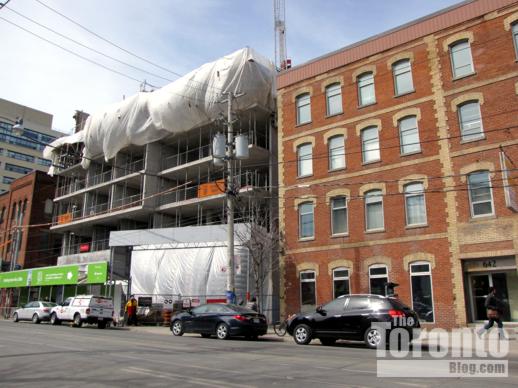 Northwest view of construction from the opposite side of King Street
King Street wing of the six50 complex viewed from the opposite side of the street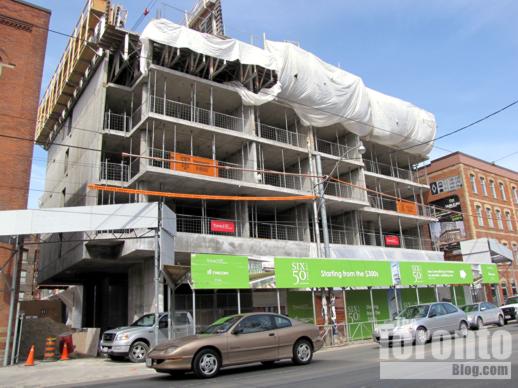 Northeasterly view of construction progress on six50's King Street building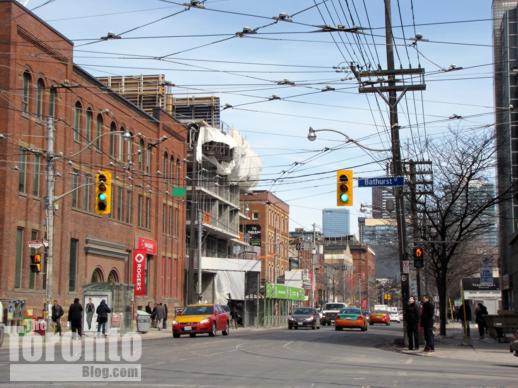 six50 construction viewed from the intersection of King & Bathurst Streets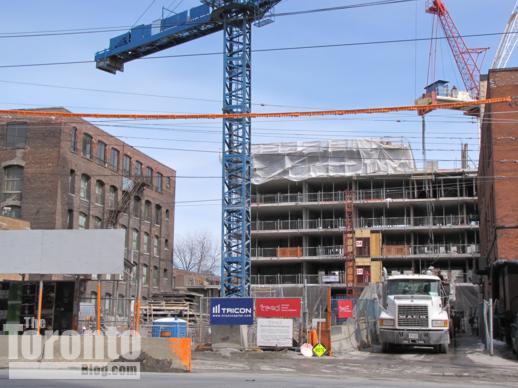 Construction viewed from the west side of Bathurst Street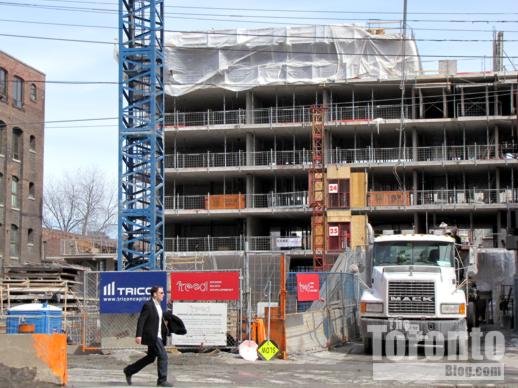 The numbers on the construction elevator may read 23 and 24, but the east wing of six50 King West will rise only 9 storeys tall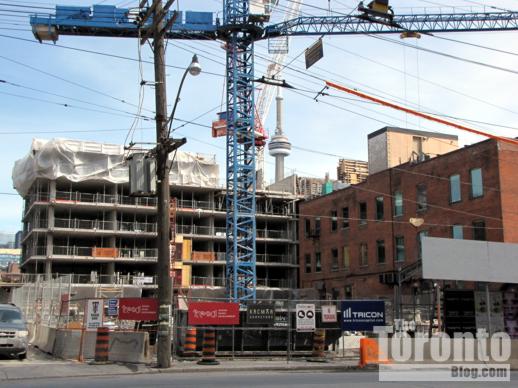 The CN Tower is still visible in this Bathurst Street view of the six50 King West construction activity. The condo building will soon block the tower from sight