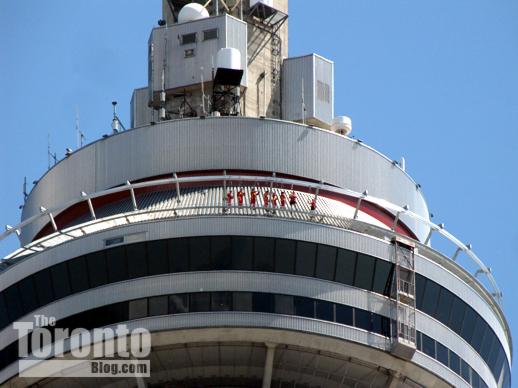 August 1 2011: Thrillseekers on the CN Tower observation deck roof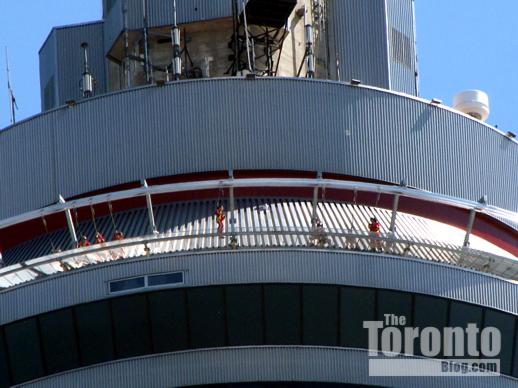 Eight daredevils walking along the north side of the deck's roof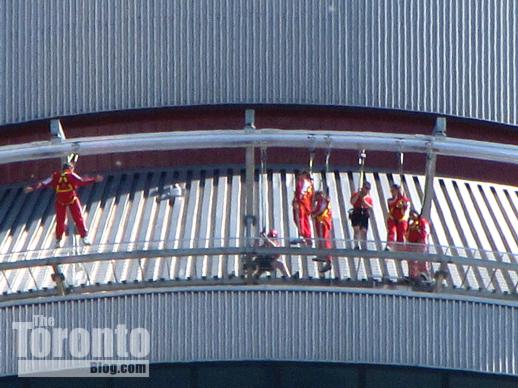 An EdgeWalker takes a hands-free backward lean over downtown Toronto
On edge: The CN Tower literally put people on edge today, the first day its new EdgeWalk attraction was open to members of the public eager to pay $175 for the privilege of walking on a ledge 1,168 feet above downtown Toronto.
I was at John & Adelaide Streets around 3 o'clock this afternoon when I looked up and saw one group of eight daredevils walking along the edge of the tower's observation deck rooftop, securely tethered to the tower by safety harnesses attached to their red jumpsuits. The walkers paused a few times so some of the participants could take turns doing "Look ma, no hands!" backward leans off the EdgeWalk platform.
Below are several more photos and one brief videoclip of this particular group of EdgeWalkers. Further details about the CN Tower's spine-tingling new feature are available in my May 12 2011 post as well as in this Toronto Star story by reporter Katie Daubs.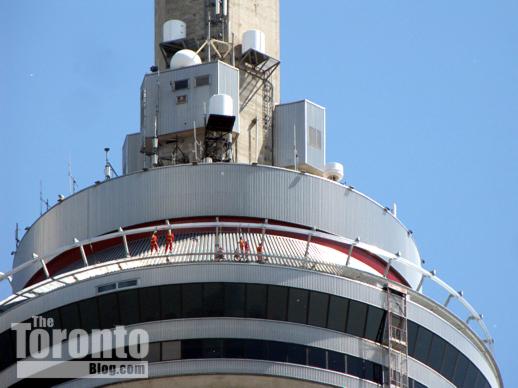 «»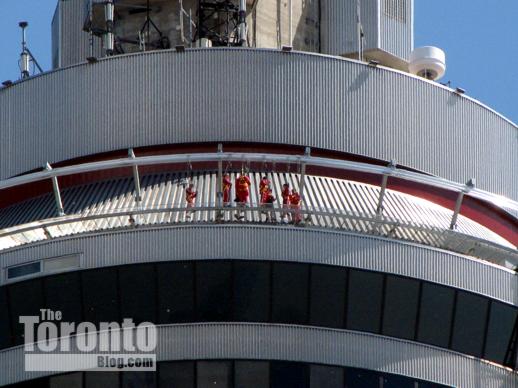 «»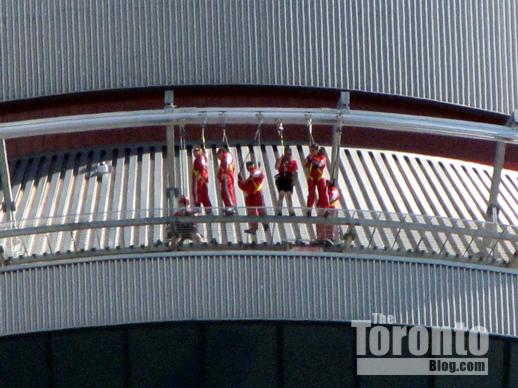 «»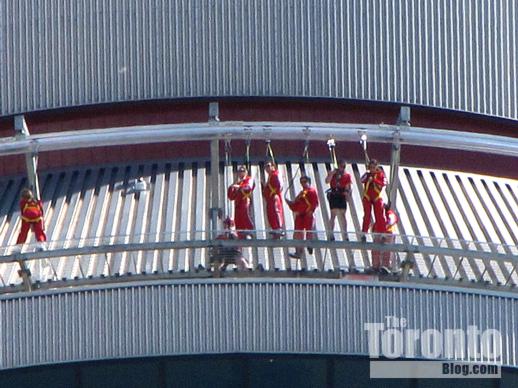 «»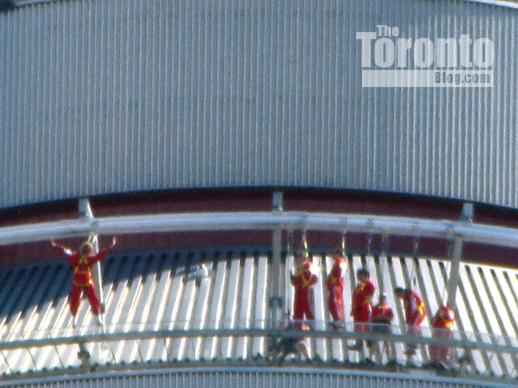 «»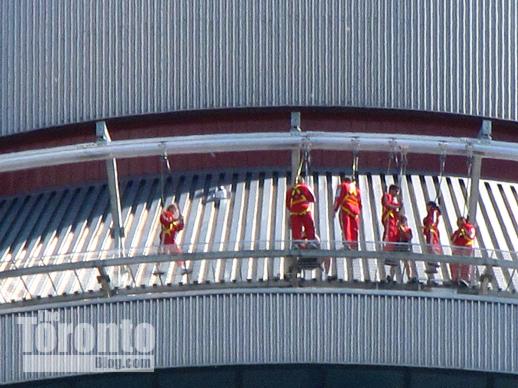 «»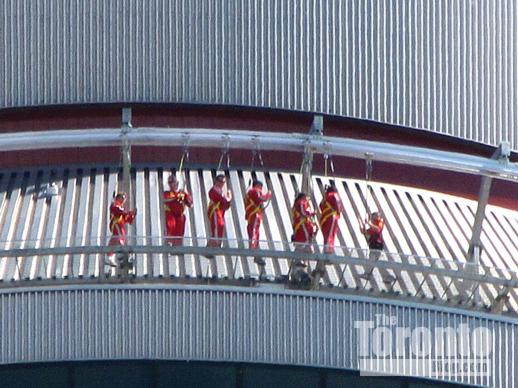 «»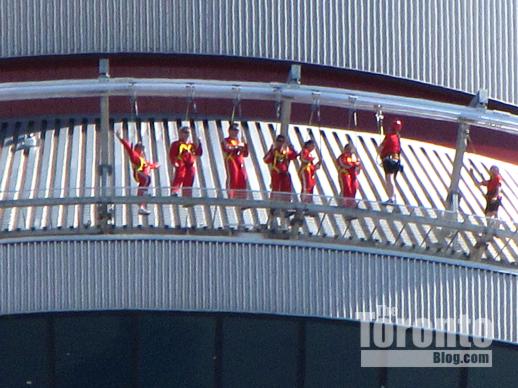 «»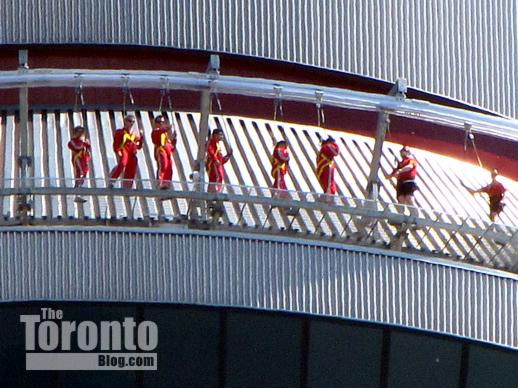 «»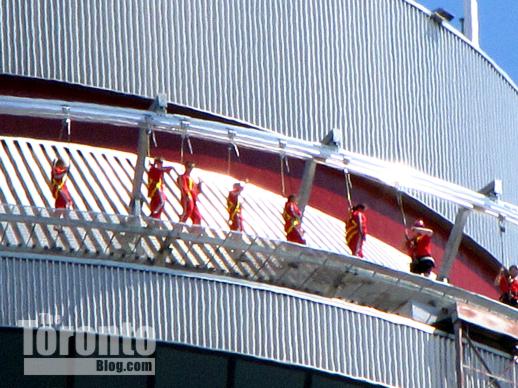 «»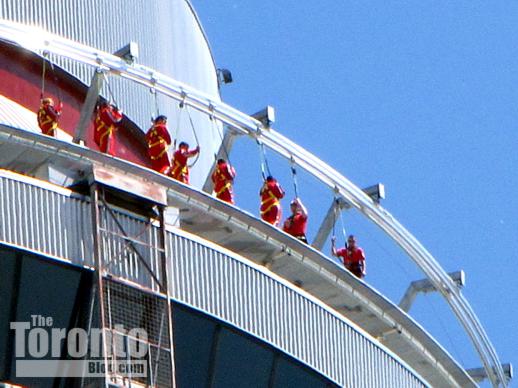 «»
«»