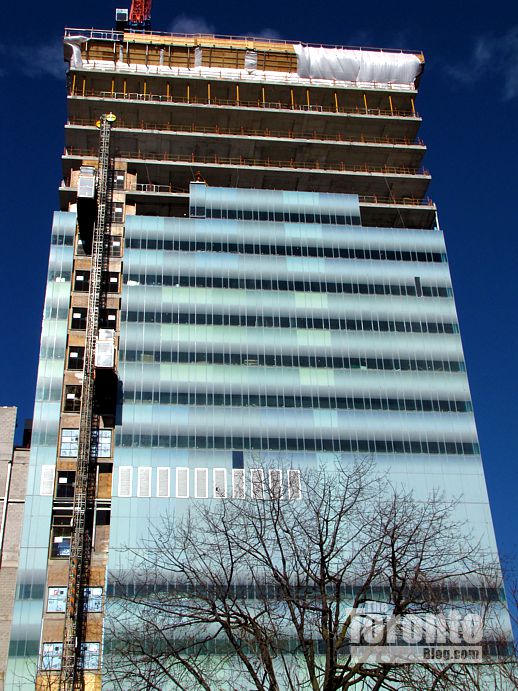 February 13 2012: South view of the SickKids Research & Learning Tower, which has climbed to 19 storeys on its way to its final height of 21.
<>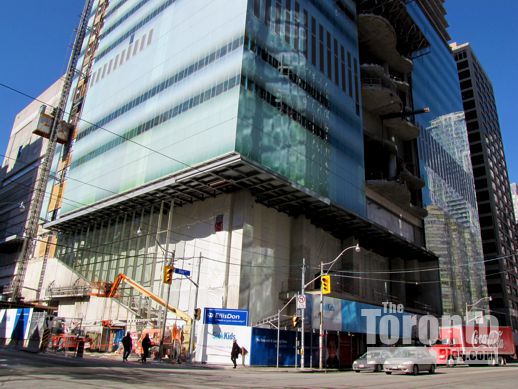 February 13 2012: Ground-level view from the SE corner of Bay & Elm

<>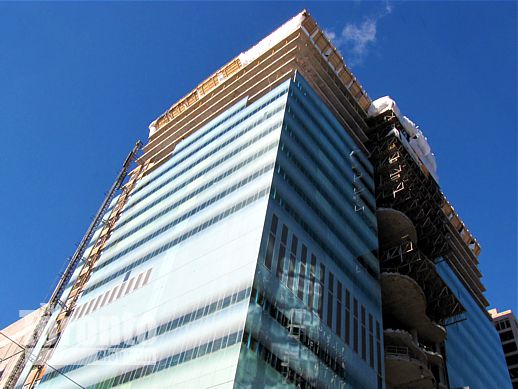 February 13 2012: Looking up the tower's southeast corner
<>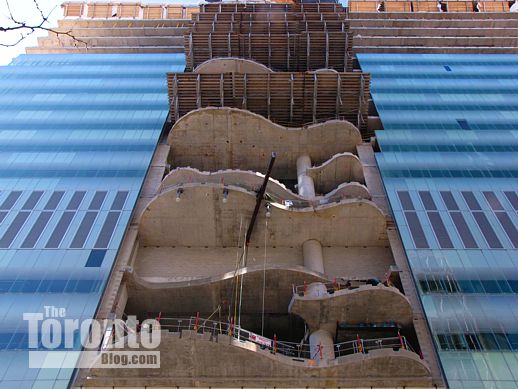 February 13 2012: Curved floors on the tower's east side, above Bay Street, show where six uniquely-designed atriums will provide light-filled meeting spaces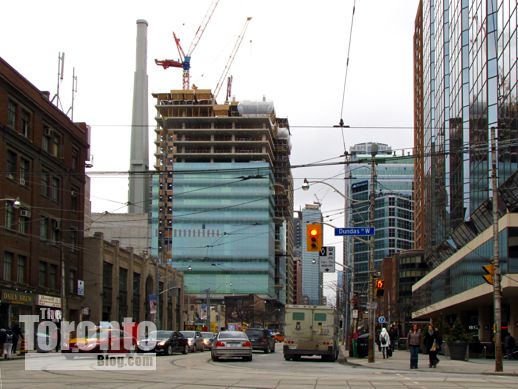 January 29 2012: The SickKids Research & Learning Tower dominates this view, looking north from the intersection of Bay and Dundas Streets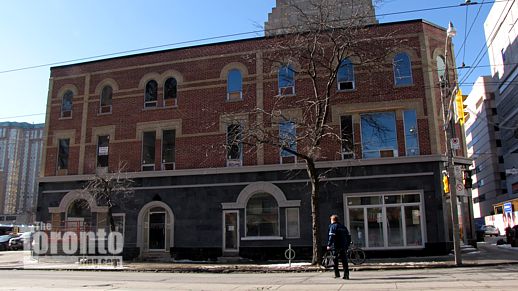 February 13 2012: On the south side of Elm Street across from the SickKids Tower, renovation work continues on the 3-storey brick building at 650 Bay Street …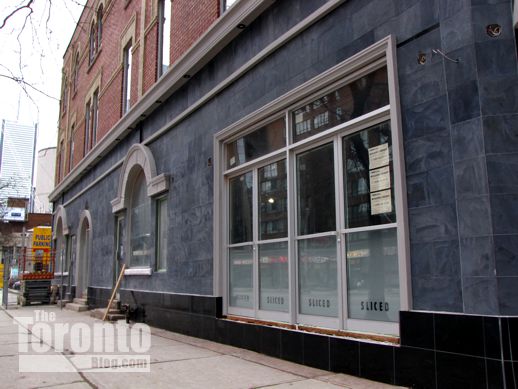 … where a soup, salad and sandwich café called Sliced is expected to open soon on the ground floor's freshly-refurbished north side …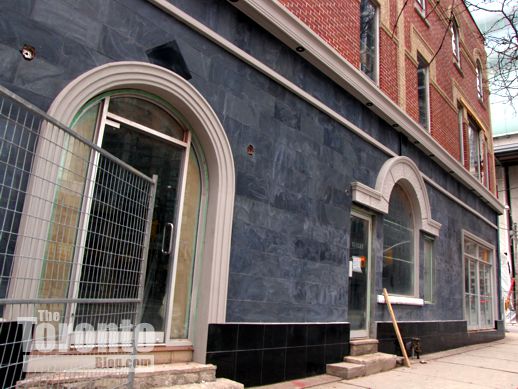 … while renovation is ongoing to ready the south side for another business that has leased the premises. A boutique hotel will occupy the upper levels.
Two corners, two projects: While just about everybody in the city keeps talking about all the condo towers rising on the skyline, two projects at the intersection of Bay & Elm Streets show that Toronto's building boom extends far beyond residential building construction.
CONTINUED ON PAGE 2