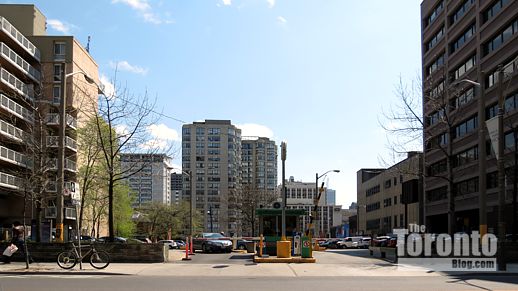 April 27 2012: This Toronto Parking Authority surface parking lot at 15 Wellesley Street East, seen here looking south from outside the Wellesley subway station …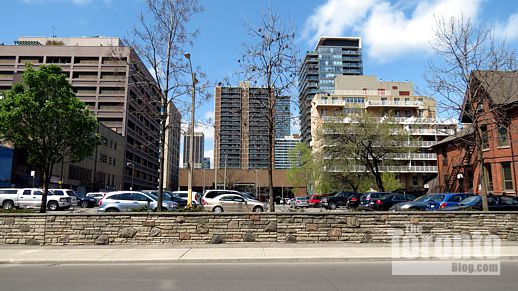 … and seen here, looking north from Maitland Street, is presently being marketed for sale as "an outstanding development opportunity" …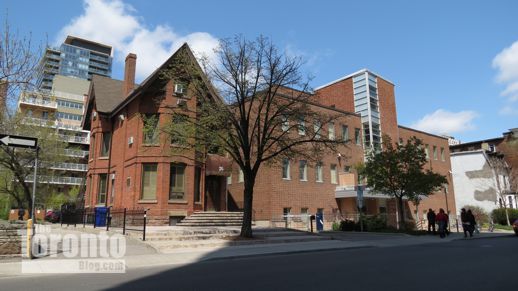 … along with these two adjacent properties on the east side of the lot: the large brown brick mansion at 20 Maitland (now housing office space) and the Catholic Children's Aid Society of Toronto building at 26 Maitland Street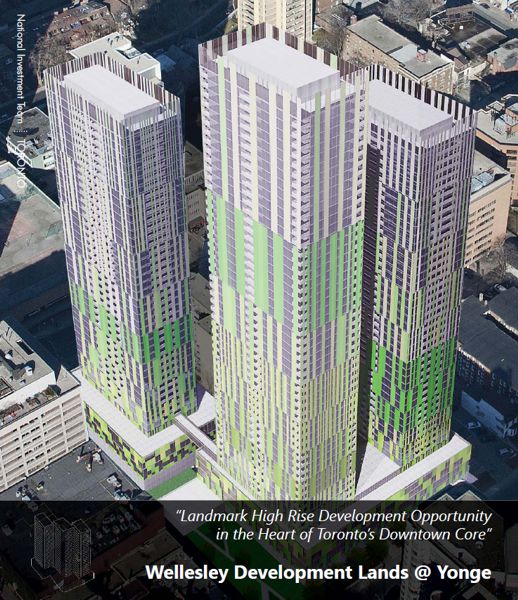 This illustration of the potential for the site appears in a marketing flyer that says CBRE Limited is "exclusive listing agent" for all three properties, each of which is subject to "separate offering requirements" for development.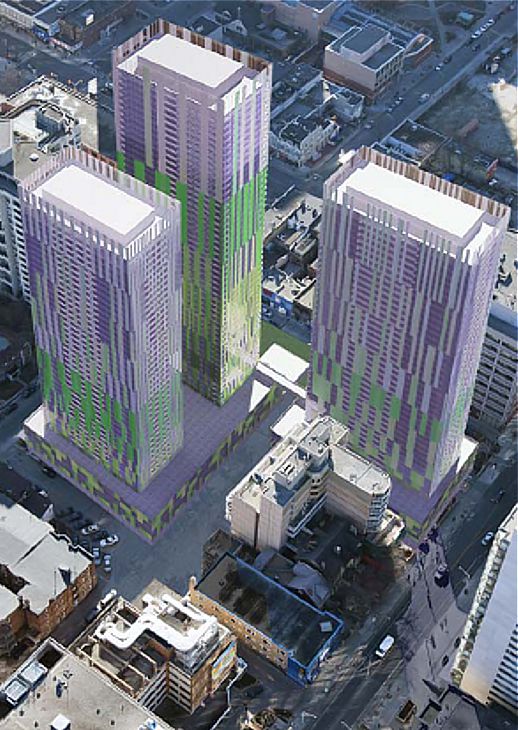 Another illustration from the CBRE marketing flyer shows an aerial view, from the northeast, of the site being touted as the Wellesley Development Lands
Tower trio: The Church-Wellesley neighbourhood is buzzing over news that a large Wellesley Street parking lot, plus two adjacent properties on Maitland Street, are being jointly marketed as as an "outstanding development opportunity" in the downtown core, offering a massive 1.3 million square feet of redevelopment space in up to three separate condo towers.
The three properties being offered for sale include the Toronto Parking Authority surface lot at 15 Wellesley Street East, which extends from Wellesley at the north to Maitland Street at the south, as well as a large brick mansion used as office space at 20 Maitland and the Catholic Children's Aid Society of Toronto building at 26 Maitland.
CONTINUED ON PAGE 2