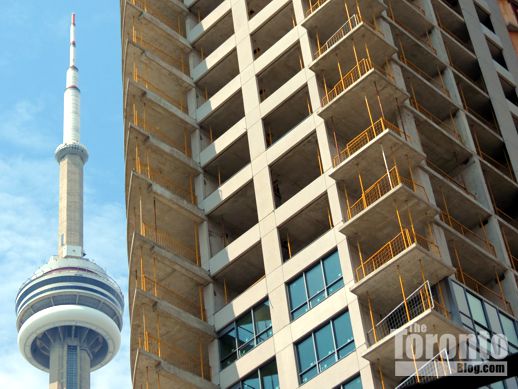 August 15 2012:  The CN Tower looms to the northwest of the Infinity3 condo tower, where construction has reached 30 storeys on its way to 35
Glassing in: The Infinity3 condo tower is starting to show some skin.
As construction passes the 30th floor, on its way to 35 in total, window and cladding installation is beginning to add shape, colour and texture to the building's bare concrete frame.
Meanwhile, construction is reaching the third level of the Infinity4 building, which will ultimately stand 16 storeys tall and share a podium, four levels of underground parking, and amenities with its taller sibling.
CONTINUED ON PAGE 2