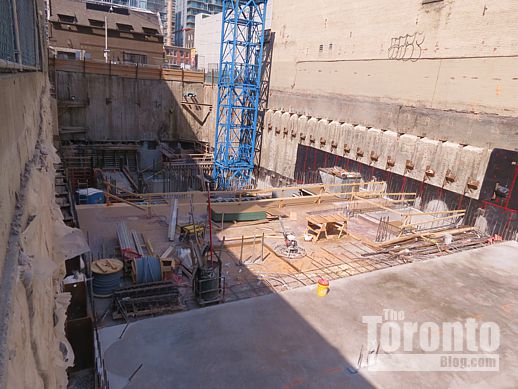 August 25 2012: Looking toward the north end of the Theatre Park condo construction site, where underground levels are fast taking shape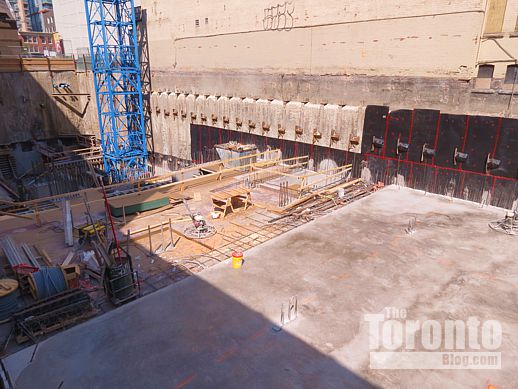 August 25 2012: A view of construction progress on underground levels near the midsection of the Theatre Park site. The condo property extends from King Street on the south to Pearl Street on the north.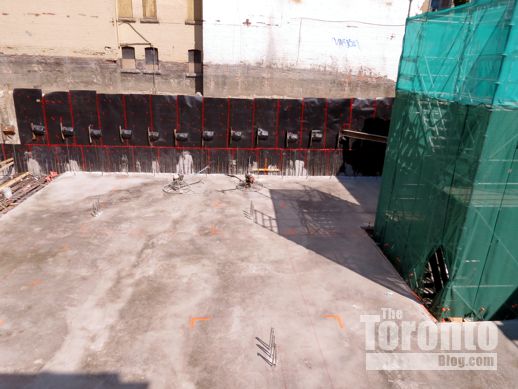 August 25 2012: Work has progressed the farthest at the King Street (south) end of the site, where only one more underground level remains to be built
Inching upwards: Construction drama should start moving above grade at the Theatre Park condo tower site this fall.
The underground levels for the 47-storey tower have been filling in fast this summer. Work on the southern third of the site — next to the Royal Alexandra Theatre on King Street — has progressed the farthest, and only one more underground level remains to be constructed before that part of the building reaches street level.  The northern two-thirds of the site has some catching up to do, but isn't far behind.
CONTINUED ON PAGE 2