"Inspired by the practice of carving ivory into elegant forms," a building description on the project website says, "Ivory carves an identity of its own through a unique contemporary style that embraces a strategic interplay between solid and open architectural nuances. Unlike the traditional "glass box" design, Ivory's form is defined through the use of solid ivory-coloured surfaces to create the building's overall aesthetic presentation. Random voids are then "carved" out of the surface to create a playful spatial dynamic that truly sets Ivory apart."
Construction is expected to continue until 2014. A building description is provided on the Ivory on Adelaide portfolio page of the Hariri Pontarini website. A November 12 2007 city planning report describes the Ivory on Adelaide development application in great detail.
Below are several building renderings that appear on the Ivory on Adelaide website, followed by photos I've taken of the condo site and early stages of construction.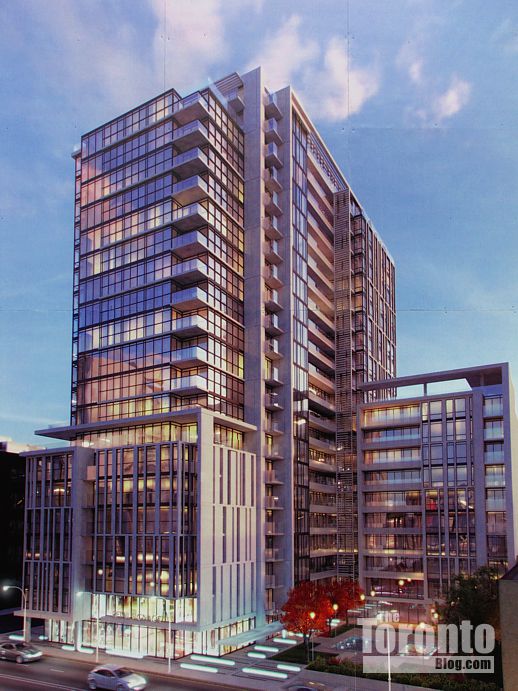 January 7 2012: This artistic rendering appeared on a poster on the outside wall of the Ivory on Adelaide presentation centre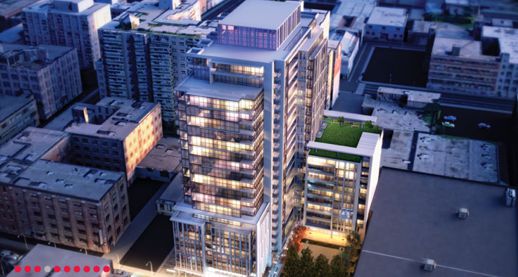 This illustration from the project website depicts an aerial evening view of the complex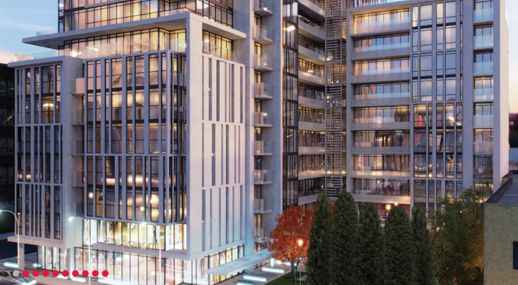 An artistic rendering showing a southeast perspective of Ivory on Adelaide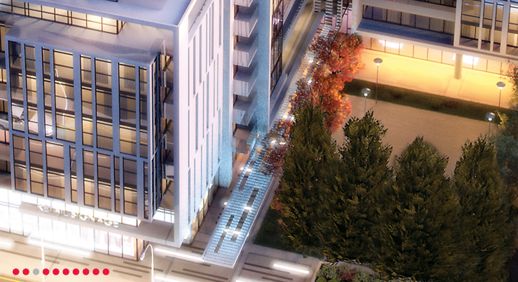 A landscaped park that will occupy the southeast corner of the property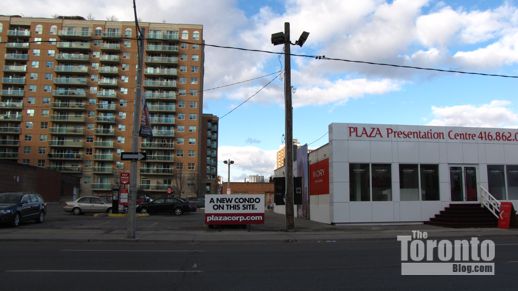 January 7 2012: Looking north from Princess Street toward the Ivory on Adelaide condo site and sales centre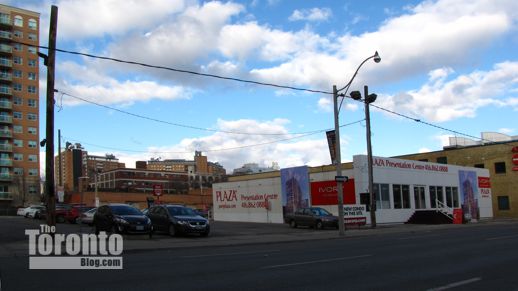 January 7 2012: A view of the Ivory site from the southwest, on Adelaide Street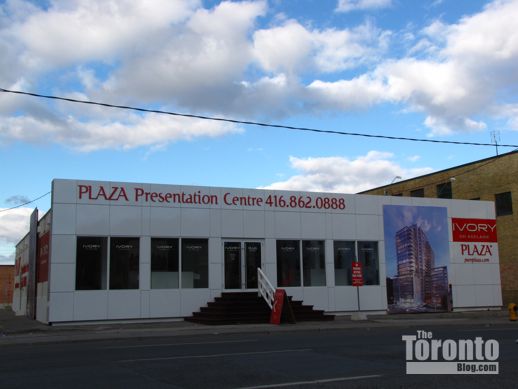 January 7 2012: The Ivory presentation centre has since been dismantled to make way for construction. A new sales office is now situated at 50 Lynn Williams Street in Liberty Village.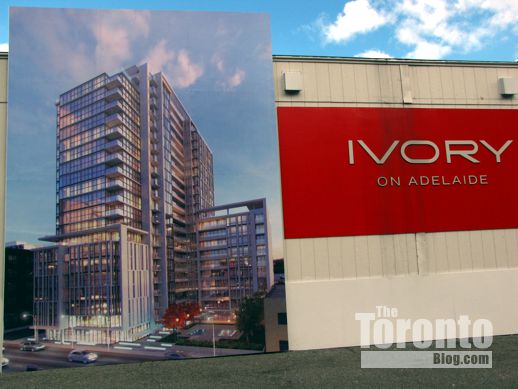 January 7 2012: One of the large building illustrations on the sales center exterior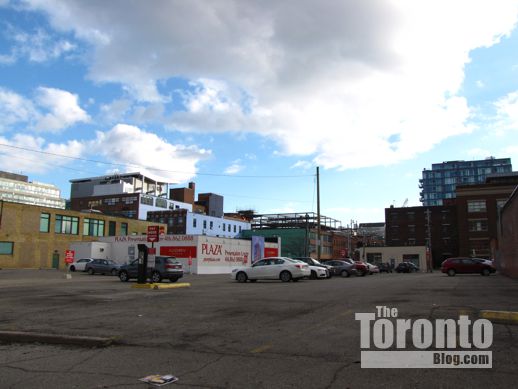 January 7 2012: A view, from the northwest corner of the property, across the parking lot that formerly occupied the condo site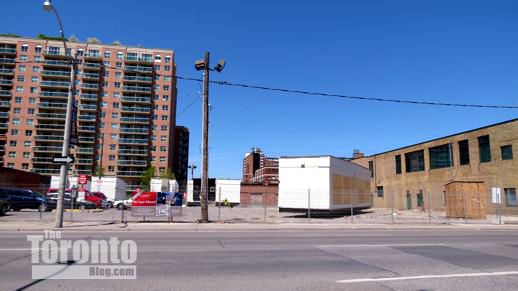 May 6 2012: The sales center has been dismantled and security fencing has been installed along the Adelaide Street flank of the property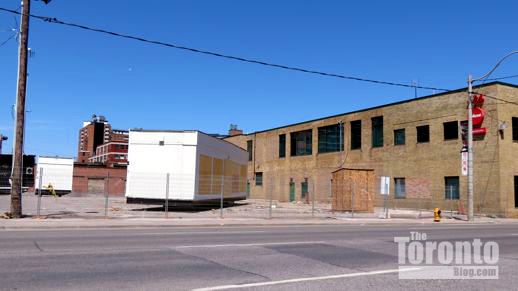 May 6 2012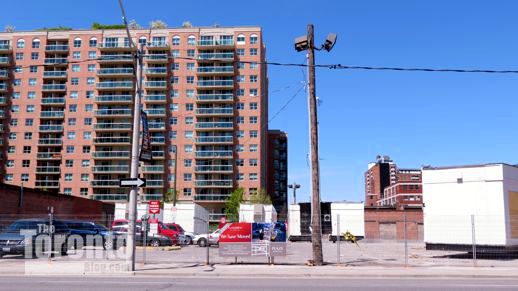 May 6 2012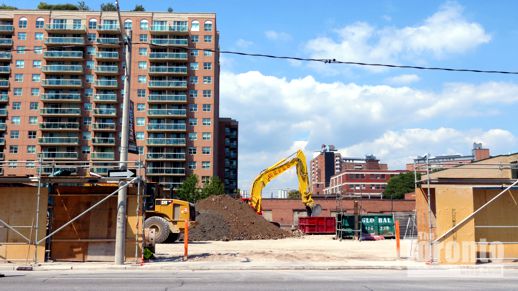 August 22 2012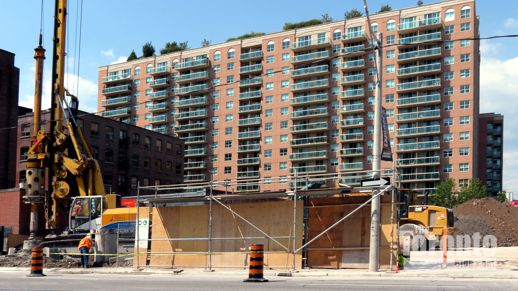 August 22 2012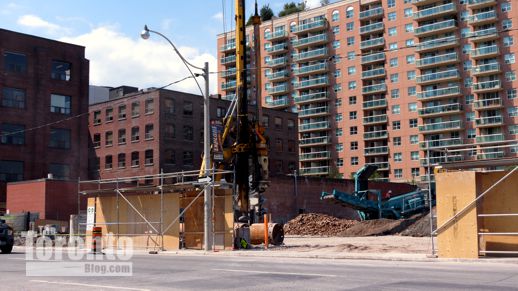 August 22 2012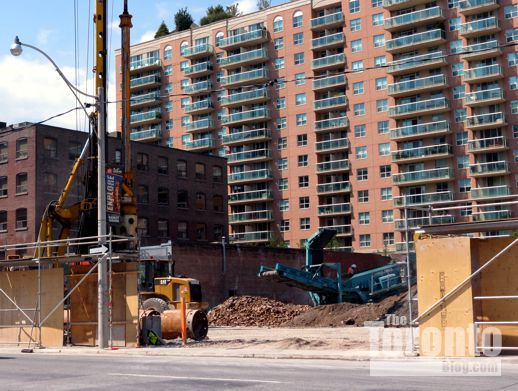 August 22 2012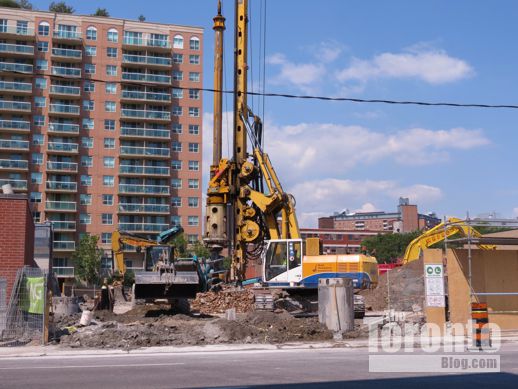 August 22 2012