A project of Context Development, Market Wharf was designed by architectsAlliance.
A July construction update on the Context website referred to a "scheduled January occupancy date" for the Market Wharf tower, but noted that construction crews have been making fast progress this summer. At that point, balcony railings had been installed up to the 6th floor, while framing had reached the 23rd. Inside the tower, kitchen and tiling installation had reached the 10th floor, while crews had completed drywalling up to the 18th floor. (Photos of interior and exterior work can be viewed on the website's update.)
Below is a series of photos I've taken that show exterior construction progress on the tower since the spring.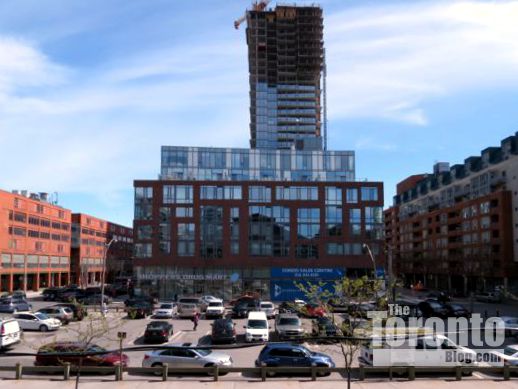 May 10 2012: Market Wharf tower and podium viewed from the St. Lawrence Market to the north. Condos and some retail space in the podium have been occupied since last year.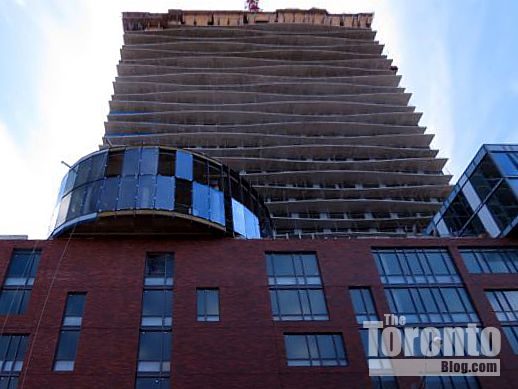 May 10 2012: Looking up the tower's east side, from Jarvis Street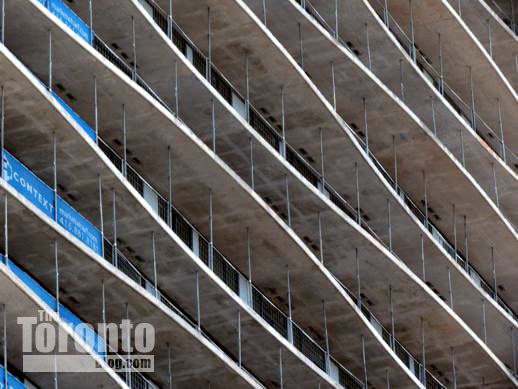 May 10 2012: The long, undulating balconies are a trademark feature of the tower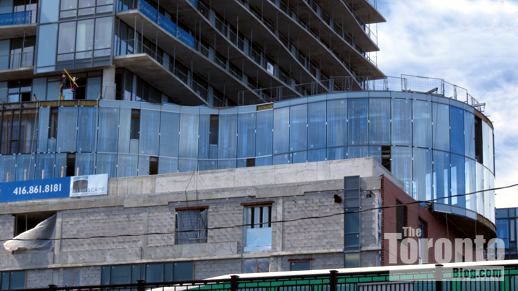 May 10 2012: The curved glass walls of the Market Club condo amenities center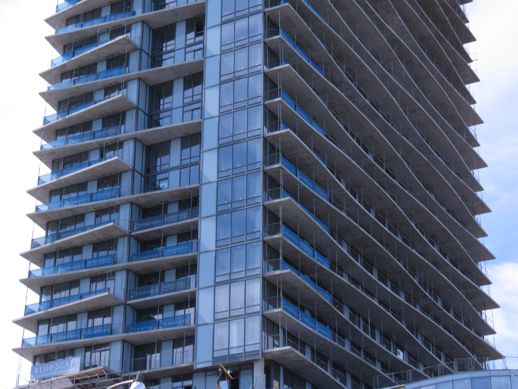 May 10 2012: Tower viewed from the southeast, on Jarvis Street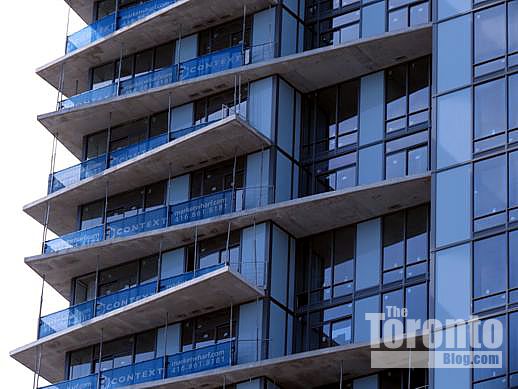 May 10 2012: Wedge-shaped balconies have views of Lake Ontario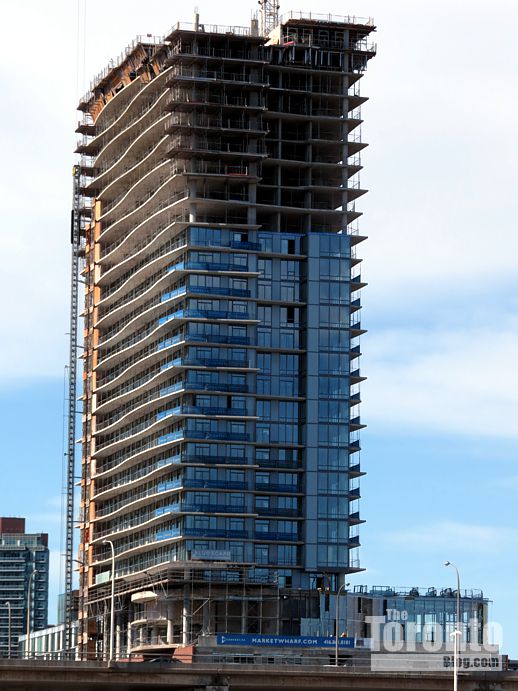 May 10 2012: Market Wharf tower viewed from the southwest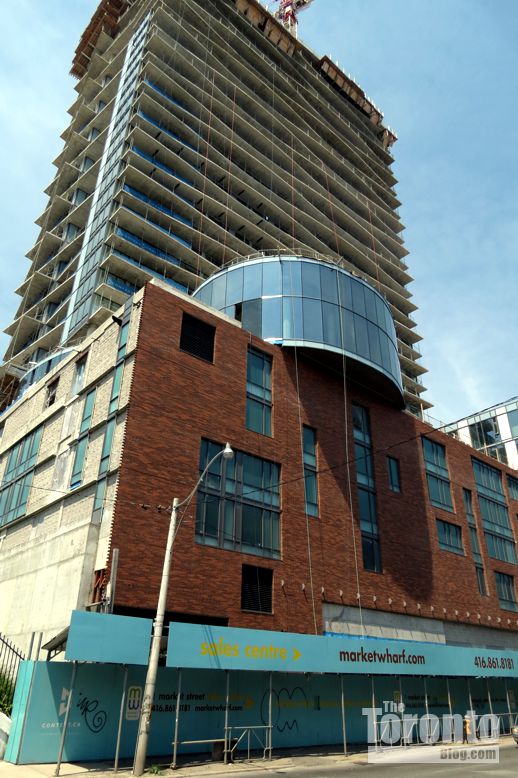 June 16 2012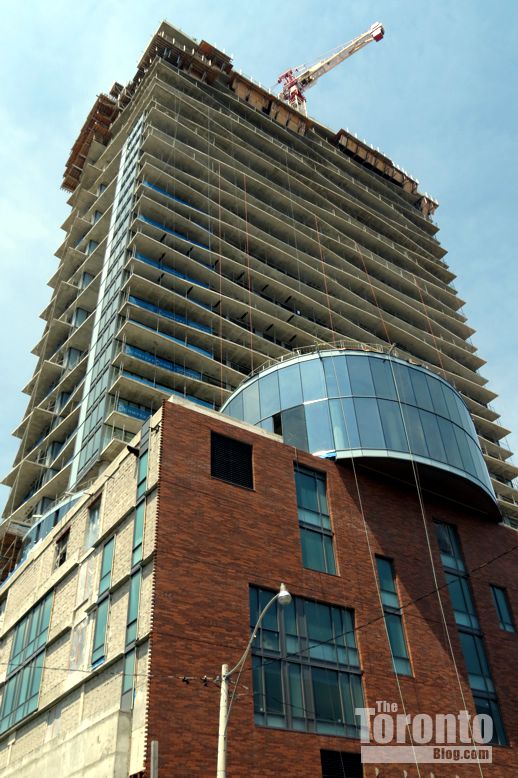 June 16 2012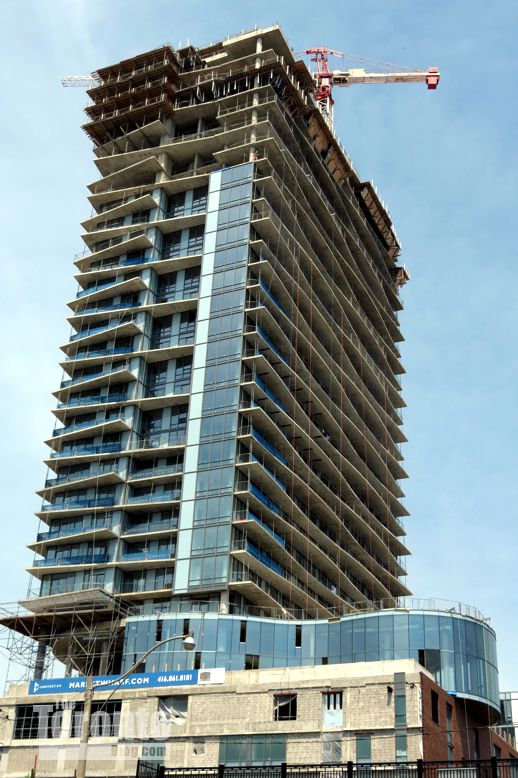 June 16 2012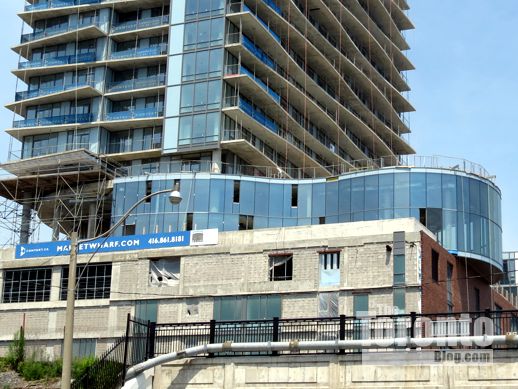 June 16 2012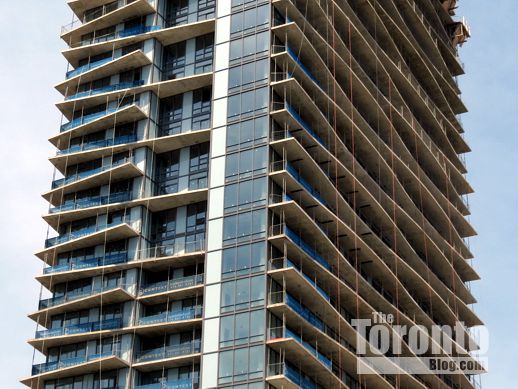 June 16 2012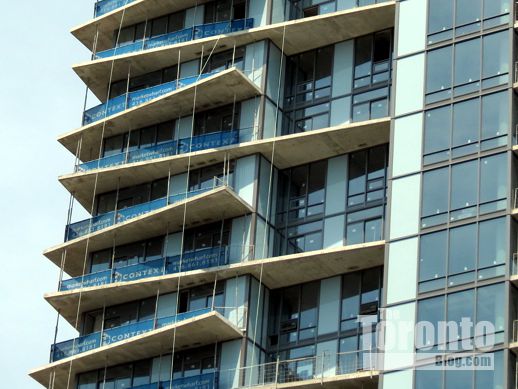 June 16 2012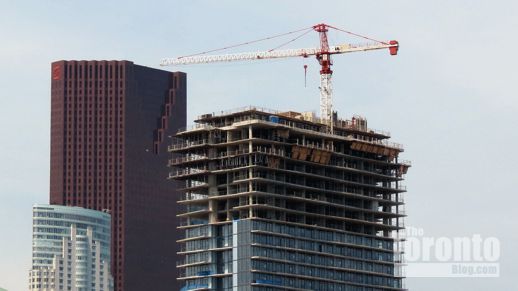 June 16 2012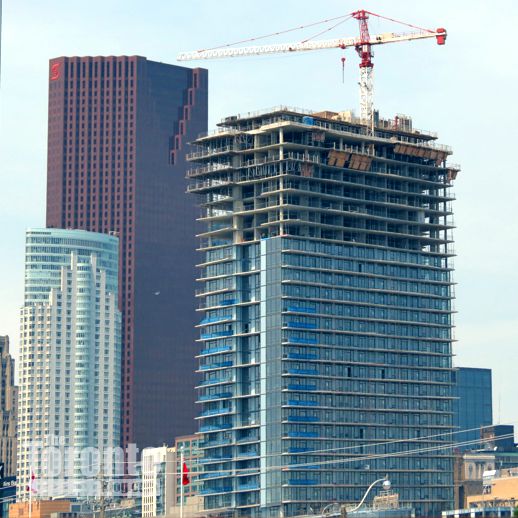 June 16 2012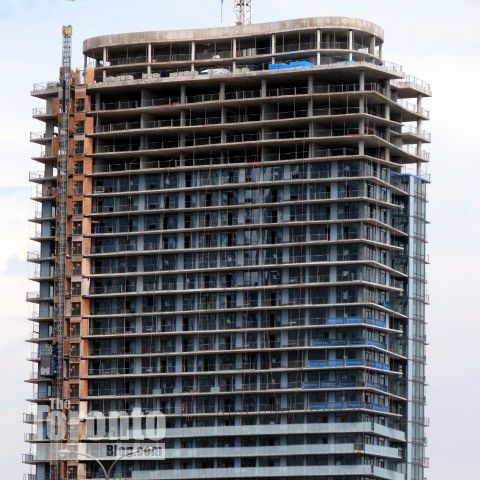 August 15 2012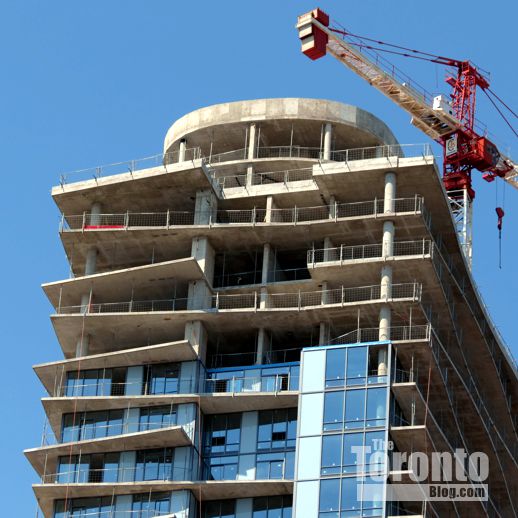 August 22 2012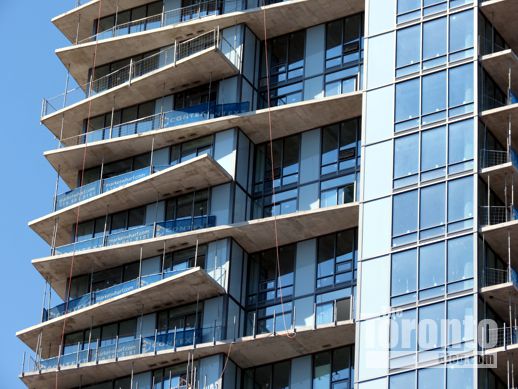 August 22 2012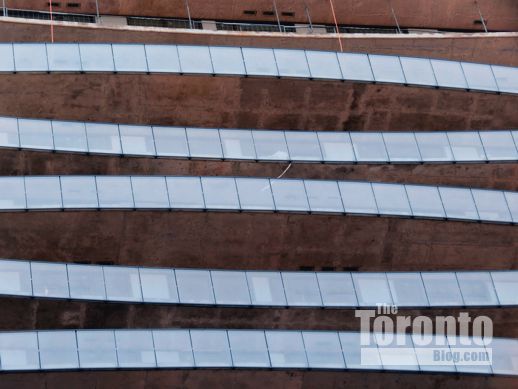 August 22 2012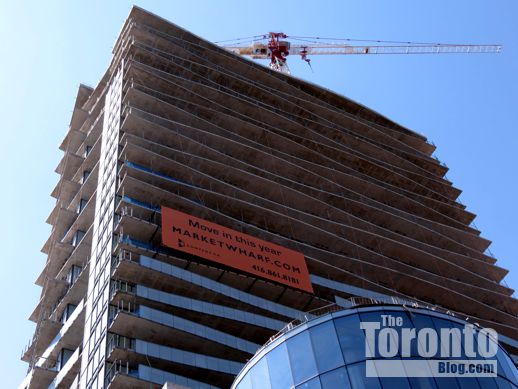 August 22 2012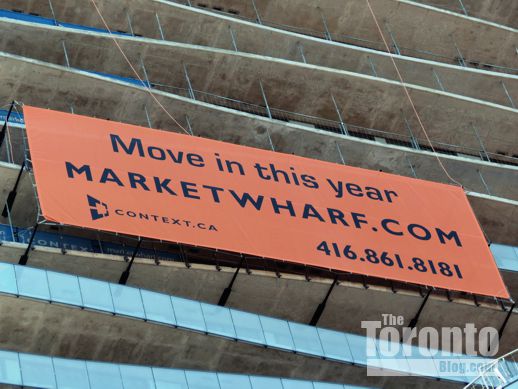 August 22 2012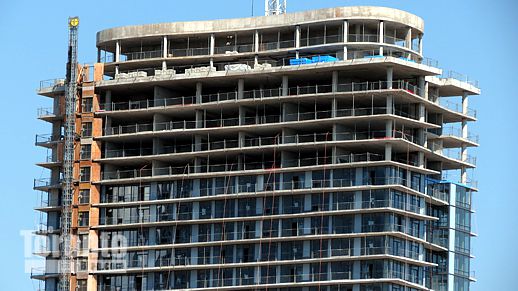 August 22 2012