A project of Urban Capital and Alit Developments, the 35-storey Nicholas Residences condo tower was designed by Core Architects Inc. principal Babak Eslahjou.
Below is an artistic rendering of the tower, followed by a series of photos showing excavation and foundation building progress between mid-June and this weekend.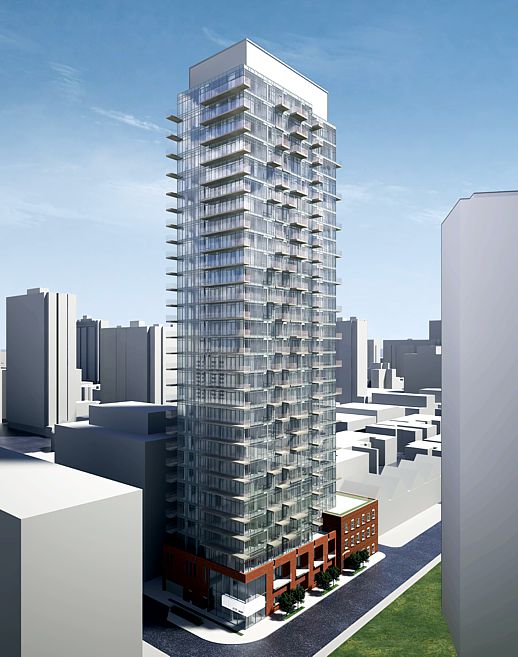 An artistic rendering of the Nicholas Residences condo building at 15 St Mary Street. The building was designed by Toronto's Core Architects Inc.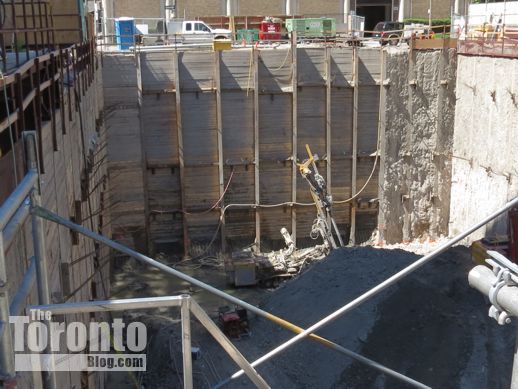 June 13 2012: Excavation continues as crews prepare the northwest corner of the pit for installation of the construction crane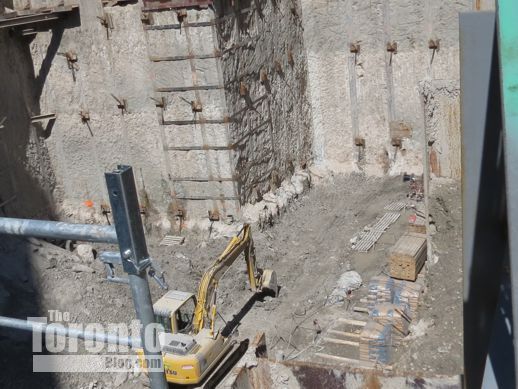 June 13 2012: An excavator near the pit's southeast corner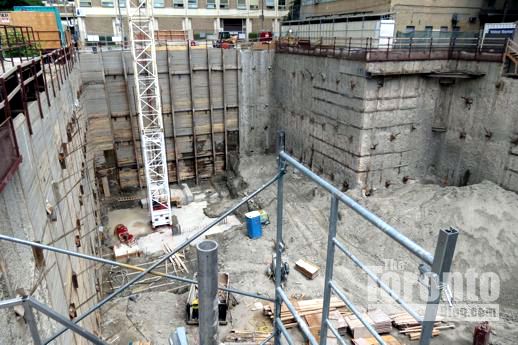 July 8 2012: The crane has been installed …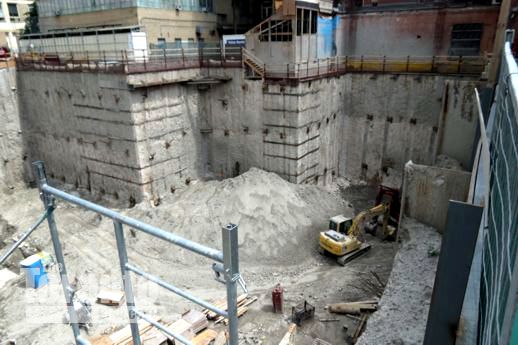 … but there's still a big pile of dirt to be hauled out of the pit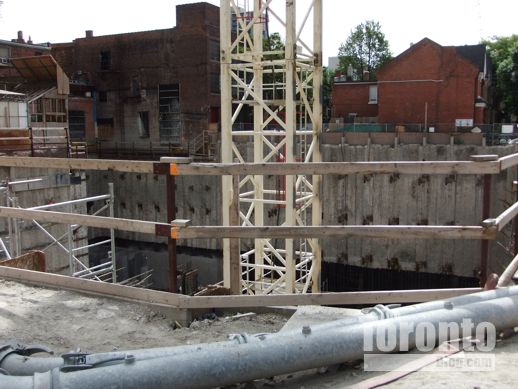 August 19 2012: Excavation viewed from the northwest corner of the pit, at the intersection of St Mary and St Nicholas Streets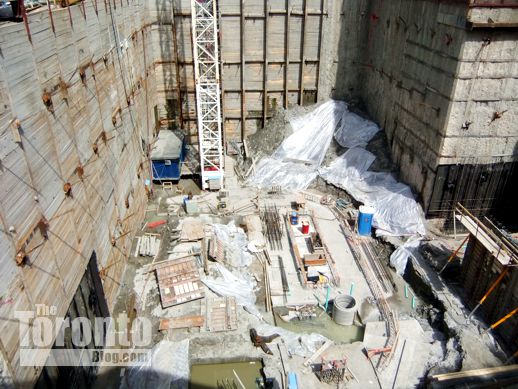 August 19 2012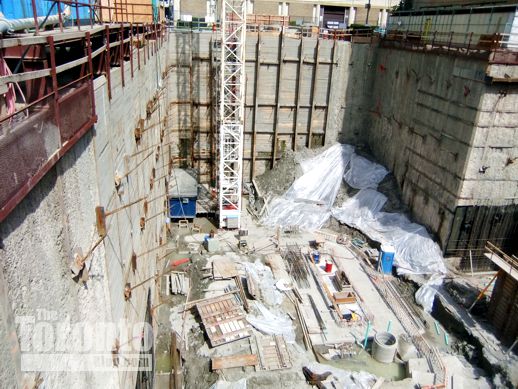 August 19 2012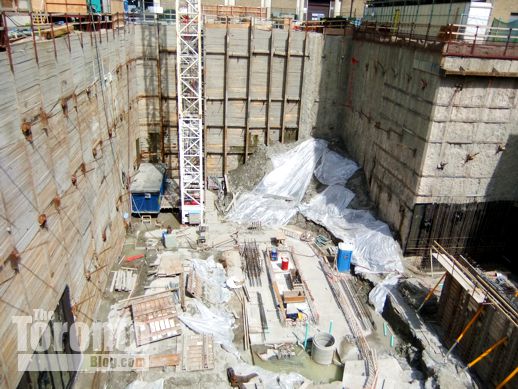 August 19 2012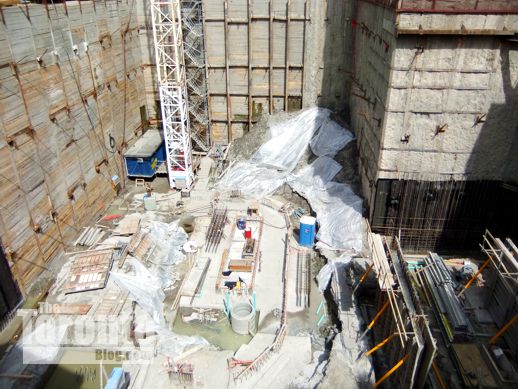 August 19 2012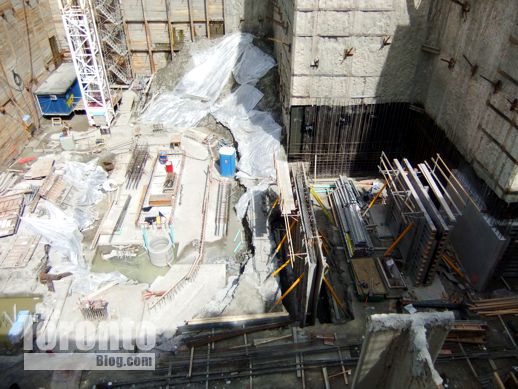 August 19 2012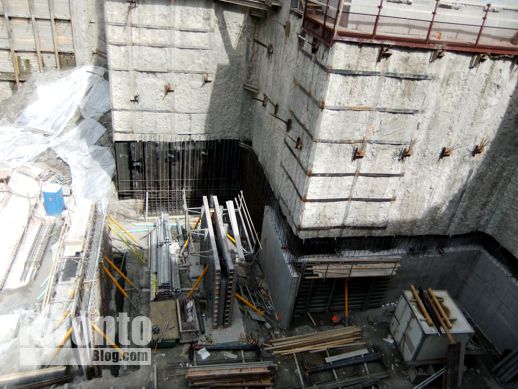 August 19 2012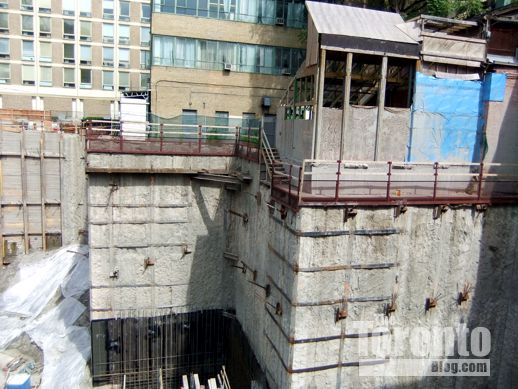 August 19 2012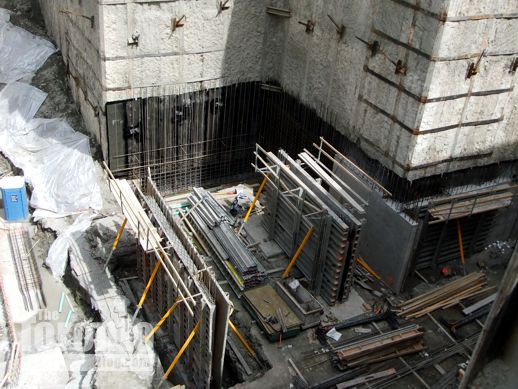 August 19 2012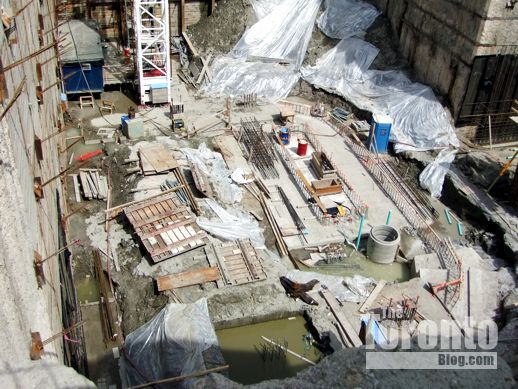 August 19 2012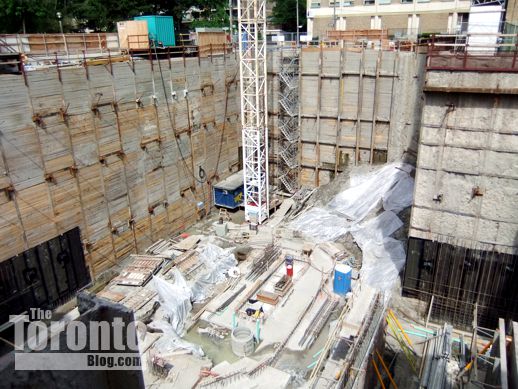 August 19 2012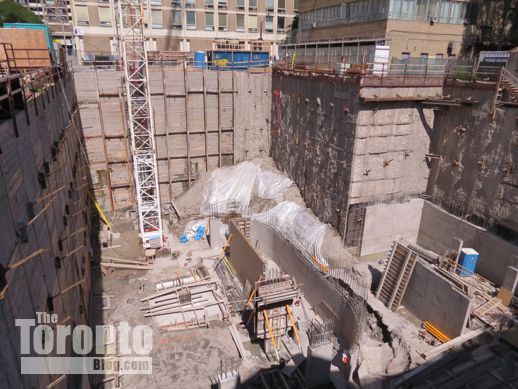 September 1 2012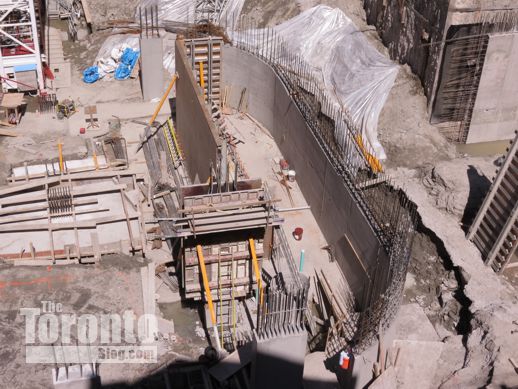 September 1 2012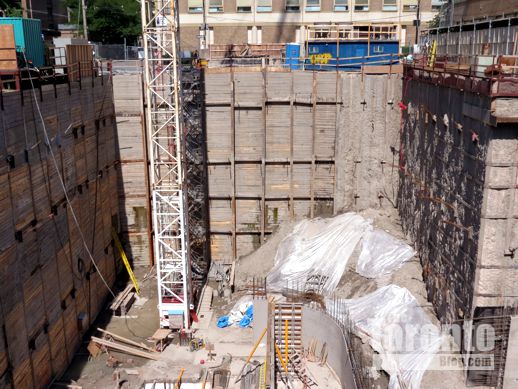 September 1 2012