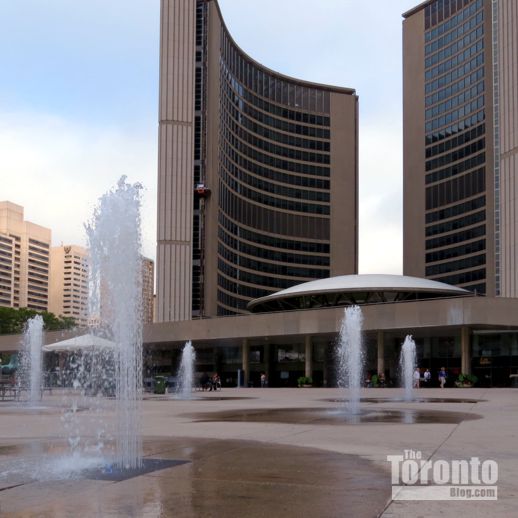 September 7 2012: New water fountains adds some moisture and motion to the north half of  Nathan Phillips Square in front of City Hall's clamshell towers …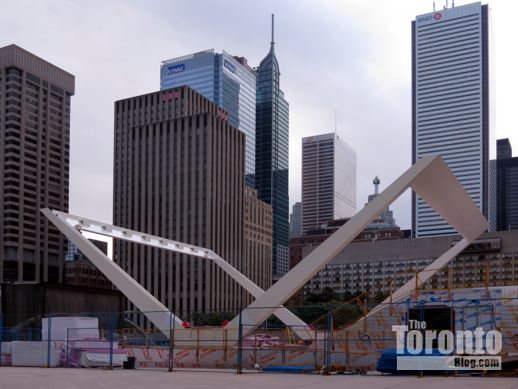 … while the angular frame for the roof of the  square's new theatre stage is catching visitors' interest and attention, too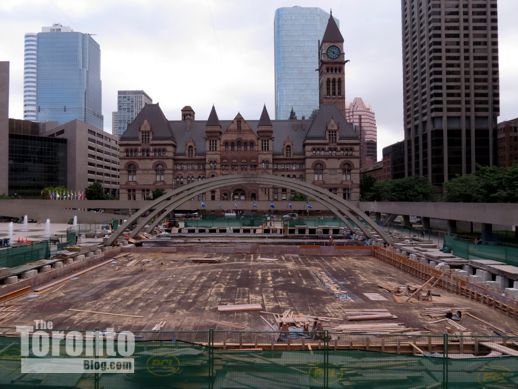 But extensive maintenance and upgrade construction work continues on the square's popular reflecting pool/skating rink …
~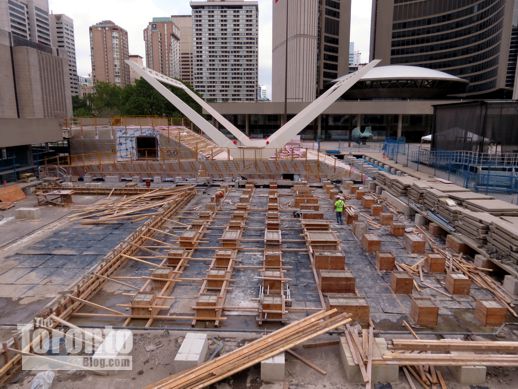 … as does construction on the section of the square between the stage and the new snack bar and skate rental building …
~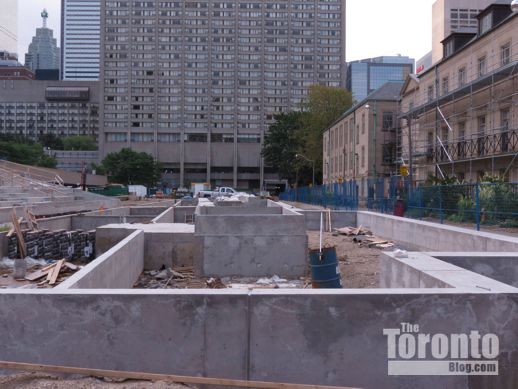 … while the entire west side of the square, where the new Peace Garden will be built, is yet another giant construction zone — much like the rest of downtown Toronto
~
Square gradually getting there: It's been over a month since I last reported on construction progress for the Nathan Phillips Square revitalization project at City Hall, so I walked over there this morning to see what's been happening.
As the photos in my July 28 2012 post showed, construction crews still had a long way to go to finish work on the square's new theatre stage and Peace Garden, along with extensive maintenance and upgrades to the reflecting pool/skating rink.
There hasn't been significant change over the past five weeks, but there have been noticeable signs of progress.
CONTINUED ON PAGE 2