The square's new water feature — nine geyser-like fountains that spray streams of water seven feet into the air — is now operating. And nearby, the bold, angular frame for the roof of the new theatre stage roof is taking shape.
But the section of square between the stage and the new snack bar/skate pavilion building to its south is still a big construction zone, as is the entire western flank of the square next to Osgoode Hall. That's where the new Peace Garden is being built. And the square's most popular attraction — the summer reflecting pool/winter skating rink — remains off-limits as the maintenance work continues. And crews are still replacing windows in the west tower of City Hall.
More information about the Nathan Phillips Square revitalization project, along with photos from earlier in the summer, can be viewed in my July report. Below are more photos that I shot this morning to show what's changed in the meantime.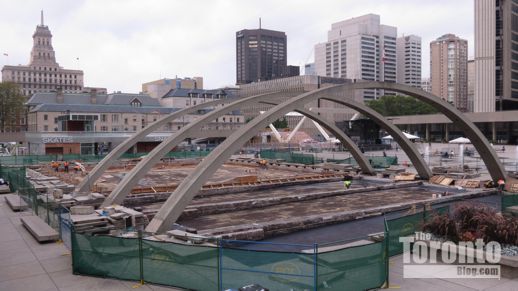 September 7 2012: Reflecting pool reconstruction viewed from the southeast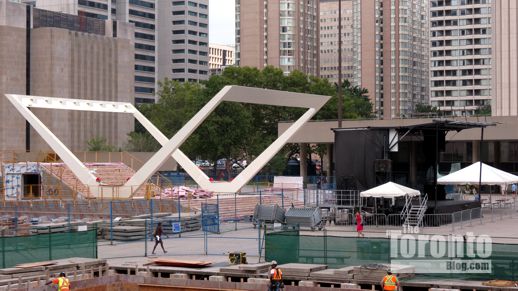 September 7 2012: The frame for the roof of the new theatre stage rises behind the temporary stage platform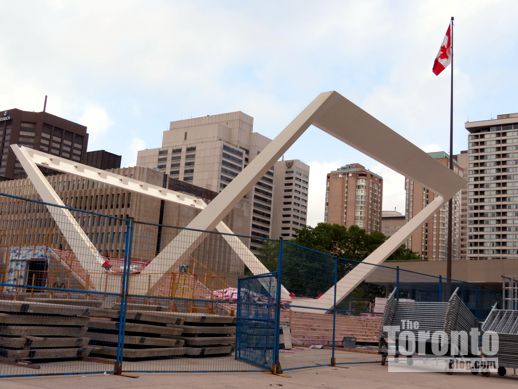 September 7 2012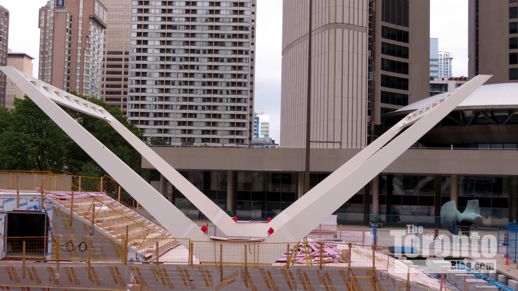 September 7 2012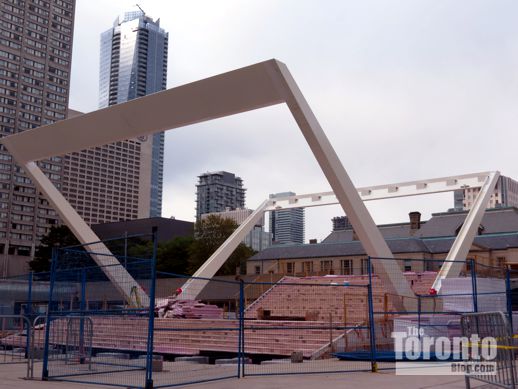 September 7 2012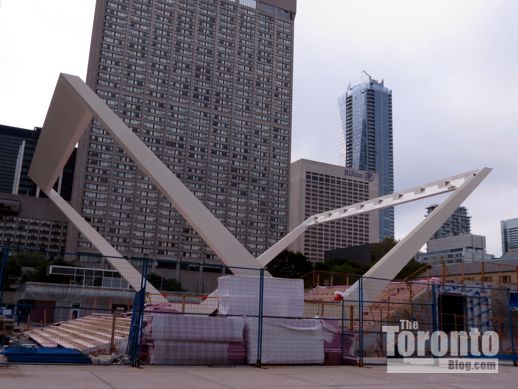 September 7 2012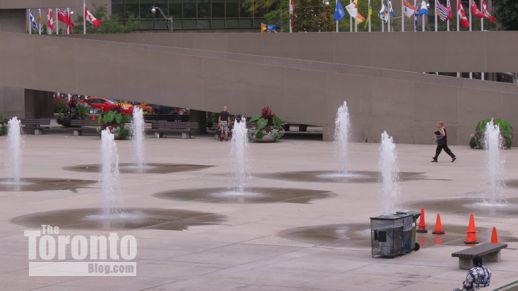 September 7 2012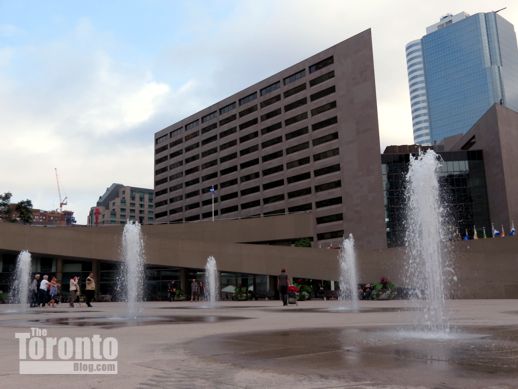 September 7 2012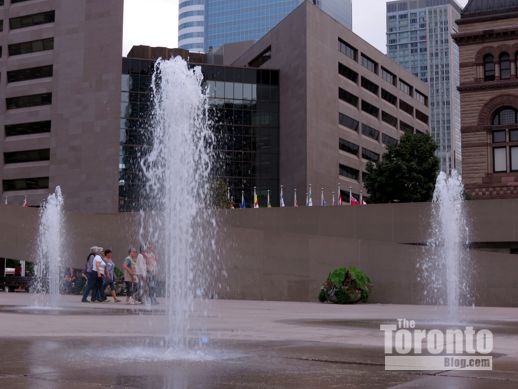 September 7 2012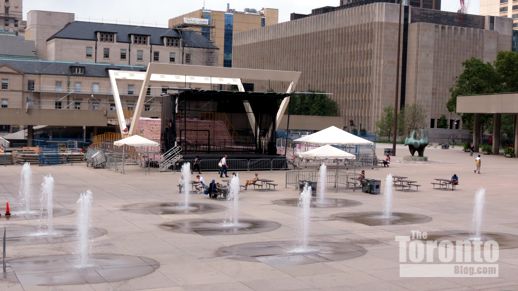 September 7 2012
September 7 2012