The office and laboratory complex was designed by B + H Architects. Check out the MaRS Phase 2 profile page on the firm's website to view eight excellent renderings showing interior as well as exterior views of the tower. For those interested in in the actual building process, project coordinator Shalana Morton's July 13 2012 post on the MaRS blog provides an interesting insight into the extent of collaboration required by the dozens of different construction subtrades involved in the building project, while her August 29 2012 post includes photos and information about the tower's topping off.
Below are several photos showing my balcony view of the Phase 2 tower at sunset, along with some street-level pictures I shot recently. The MaRS Centre Phase 2 photo album on the torontoblog.com's Facebook page includes dozens of pictures tracking the tower's construction progress since 2008.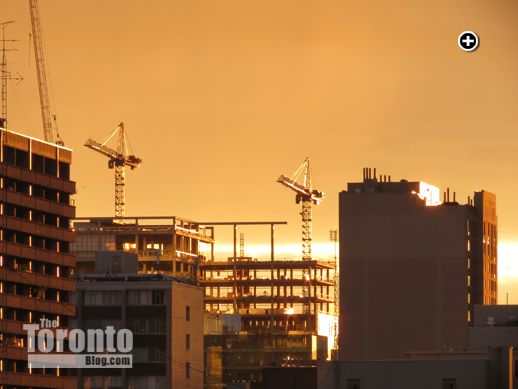 The MaRS Centre Phase 2 tower at sunset on October 10 2012. Click on the photo to view a larger image.
October 10 2012: A zoom view of the upper levels of the 21-storey office and laboratory complex. I will lose much of this view of MaRS in several years' time when the 50-storey Karma condominium is constructed on Grenville Street.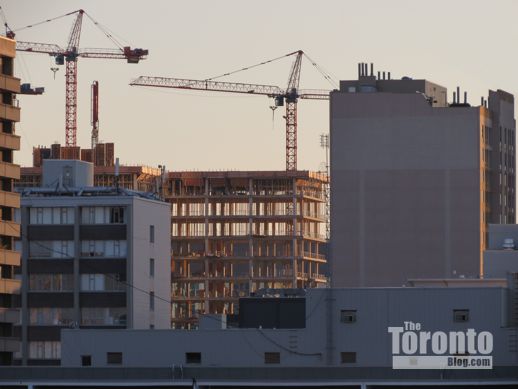 A view of the Phase 2 building frame at the start of sundown on August 5 2012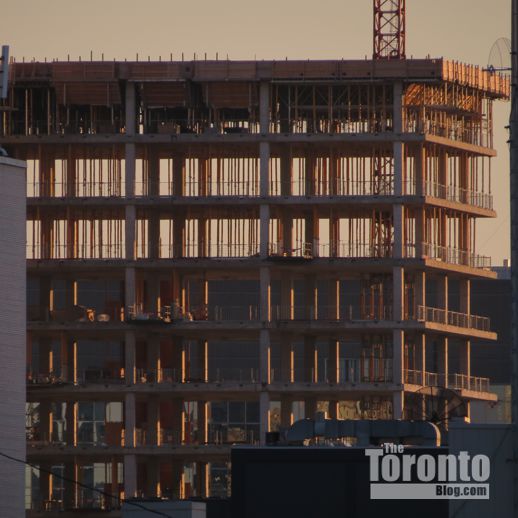 A telephoto zoom view of the building's frame during sunset on August 5 2012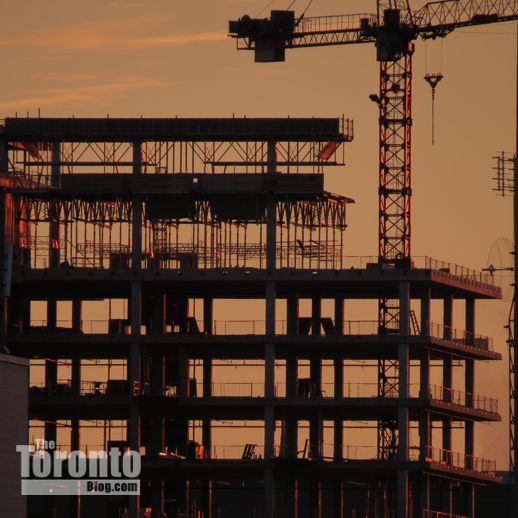 The MaRS Centre Phase 2 tower in silhouette at sunset on September 19 2012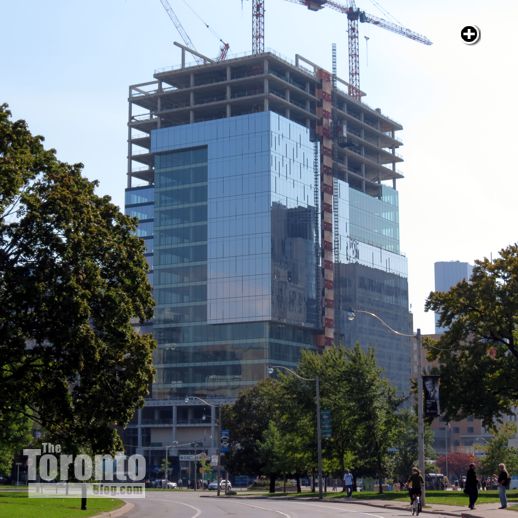 October 4 2012: Construction viewed from Queen's Park Crescent to the northwest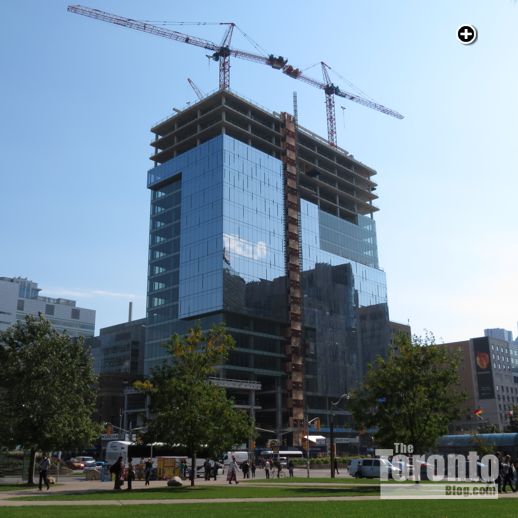 October 4 2012: Phase 2 viewed from the northwest on the U of T campus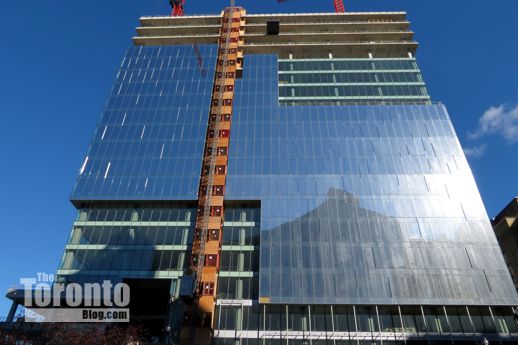 October 12 2012: The tower's west facade, viewed from University Avenue