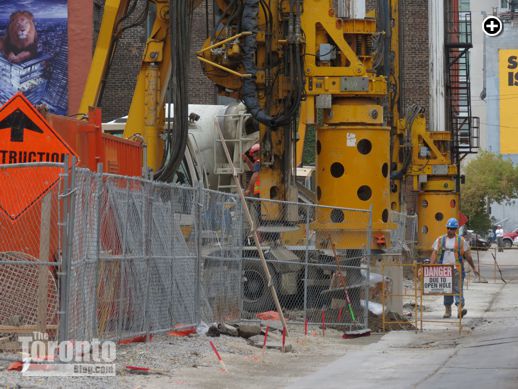 October 1 2012: A construction worker walks past foundation drilling machines on The Mercer condo tower site. Click on the photo to view a larger image.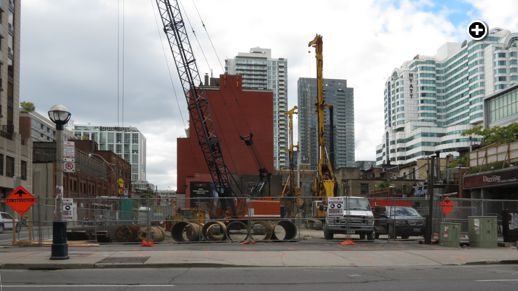 October 1 2012: Tall shoring machines on The Mercer condominium tower site. This view is from John Street, looking west. Click on the photo to view a larger-size image.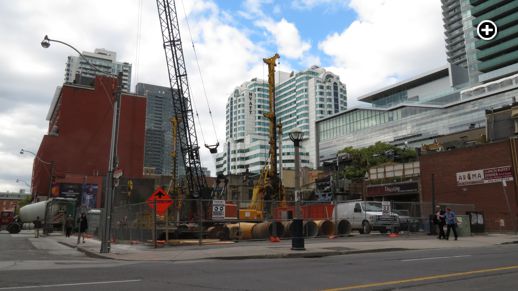 A John Street view of the full corner site, looking northwest …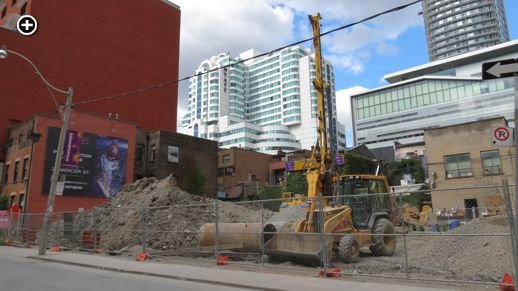 … a Mercer Street view of the shoring work, also looking northwest …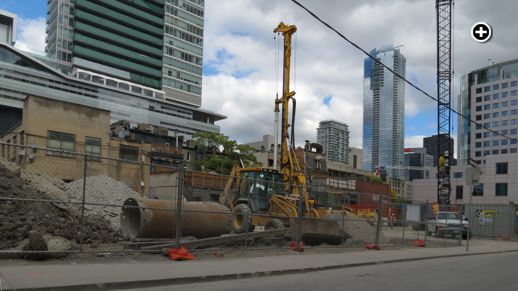 … and another Mercer street view, this time looking northeast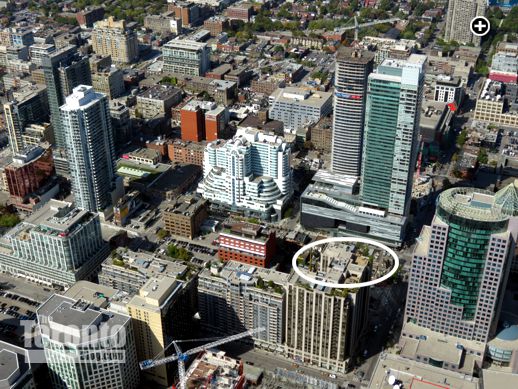 September 25 2012: The white circle indicates the The Mercer's approximate location in this CN Tower view of the Entertainment District. Six more condo towers have been proposed just for the one block area to The Mercer's west, while double that number are either already under construction or have been proposed for its immediate vicinity.
Shoring the site: The area is formally known as the Entertainment District, but as intensification of the bustling west downtown neighbourhood continues its breakneck pace, Torontonians might soon start calling it the Condominium Construction District. It seems residents and tourists can't stroll more than a block without encountering drilling, dust, dump trucks and the constant cacophony of construction work — or development proposal signs heralding more highrises still to come.
The Mercer, a 33-storey tower set to rise on the northwest corner of John and Mercer Streets, is the latest condominium project adding to the incessant daytime din of building activity that permeates the neighbourhood.
CONTINUED ON PAGE 2