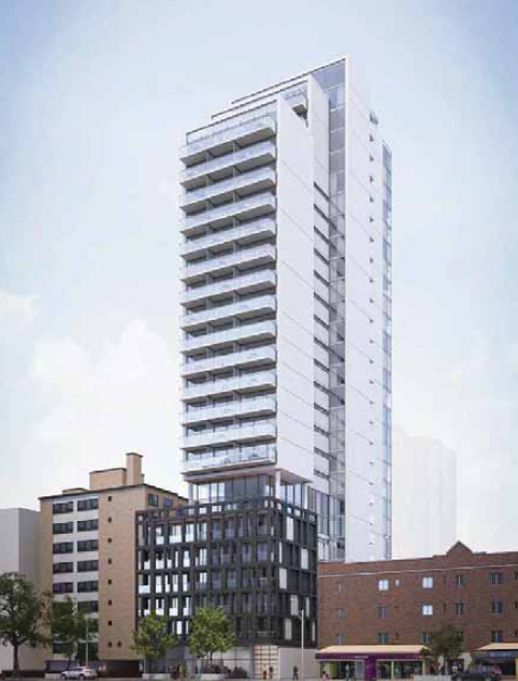 This artistic rendering, by Toronto's Core Architects, depicts the 29-storey condo tower that a developer would like to build at 81 Wellesley Street East…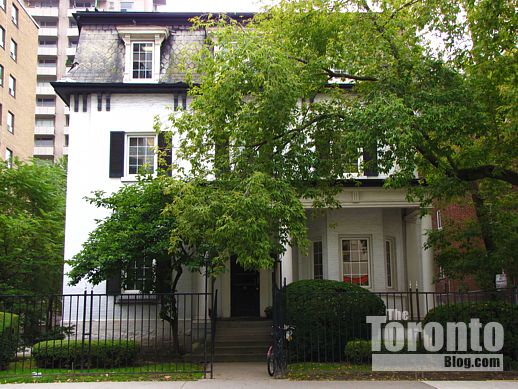 … the site on which this elegant 3-storey Odette House mansion once stood for decades …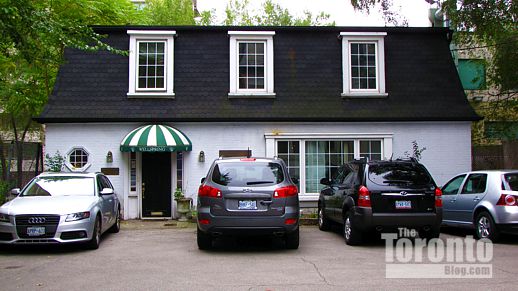 … along with this 2-storey coach house at the rear of the property, until both buildings were hastily demolished in January by their new owners
Tall tower, slim site: A small Toronto development firm has revealed its plans for a 29-storey, 200-unit condo tower for 81 Wellesley Street East — the controversial site of the Odette House mansion and coach house that were demolished last winter.
Although the two buildings were not included on the City's inventory of heritage properties, their destruction — and the way in which it was carried out — sparked considerable outrage in the Church-Wellesley Village neighbourhood. (For further details and photos, see my January 19 2012 report as well as my June 16 2012 follow-up post.)
The condo tower being proposed to take their place may prove to be almost as controversial.
CONTINUED ON PAGE 2