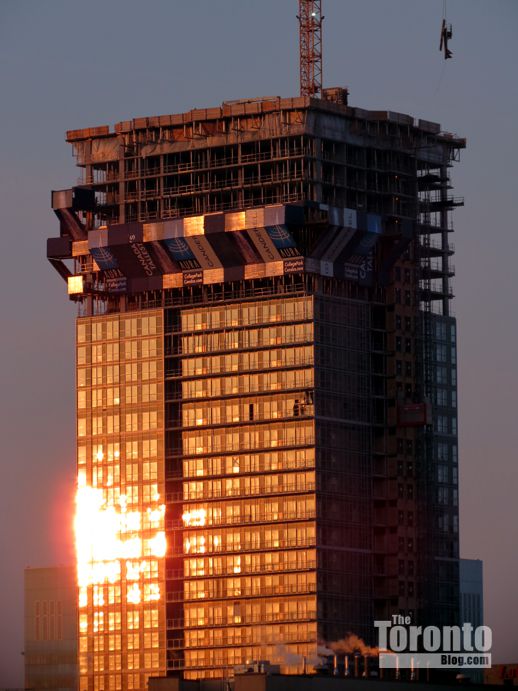 December 14 2012: Early morning sunshine glints off the east face of the Aura condo tower under construction at the NW corner of Yonge & Gerrard Streets
48 of 78: Bright sunny days have been few and far between in Toronto lately. But thanks to the Aura condo tower under construction at College Park, I can immediately tell if the morning sky is clear without looking out a window or even getting out of bed, for that matter. That's because my apartment gets completely flooded with brilliant sunlight reflected by the glass windows and cladding on Aura, several blocks to the southwest.
Last week, Aura passed the two-thirds point of construction when work started on its 48th floor. The tower will ultimately rise 78 storeys, becoming the tallest residential condominium building in Canada.
CONTINUED ON PAGE 2