The Milan is a project of The Conservatory Group. The 322-unit, 37-storey complex was designed by E.I. Richmond Architects Ltd. of Toronto.
Below are a few more photos of The Milan from December 30 2012, along with a link to a Flickr album containing more than 60 photos of construction progress since early May 2012.
Photos showing how The Milan site looked prior to construction, and during excavation, can be viewed in my March 17 2011 post and in my May 7 2011 post. My report on May 9 2012 included photos showing construction progress on the building's below-grade parking levels.
Artistic renderings of the tower and podium, including a perspective from the Yonge subway line to the east, can be viewed in the project portfolio on the E.I. Richmond Architects Ltd. website.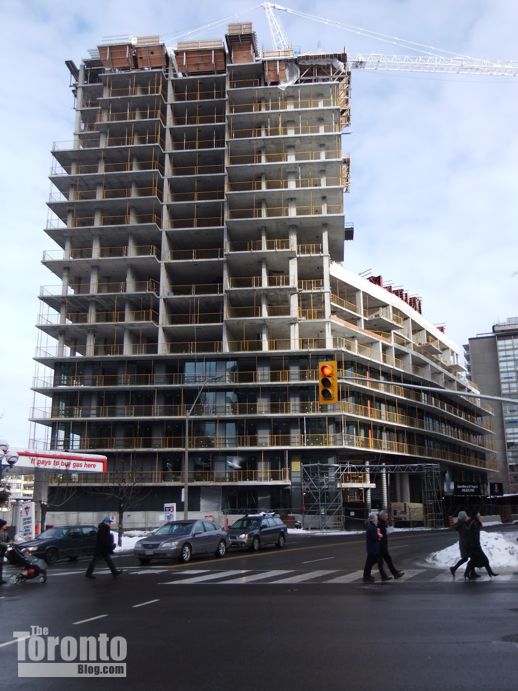 December 30 2012: A view of The Milan from the southwest corner of Yonge & Davenport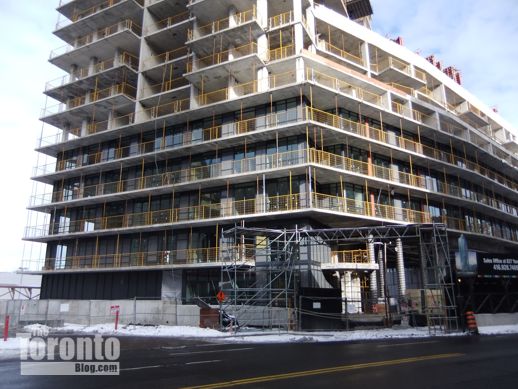 December 30 2012: The building started the New Year with windows and cladding installed on five floors of its 8-level podium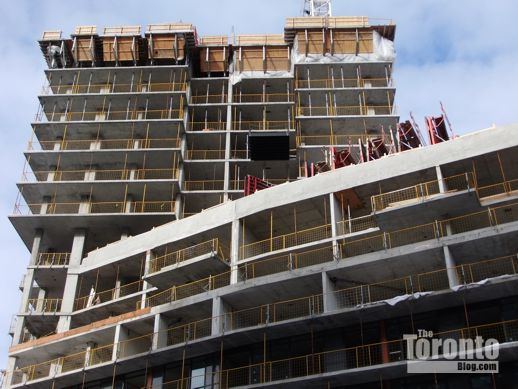 December 30 2012: The Milan tower rises above its slightly curved podium on the north side of Church Street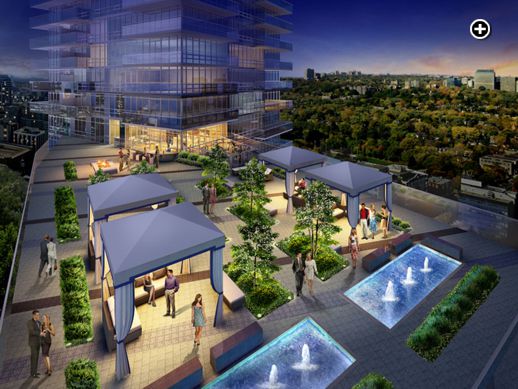 This image from The Milan Condominium website shows the extensive landscaped terrace that will offer views of the Rosedale valley from the podium rooftop
 Click once on the image above to view a small-format slideshow, or click twice to open the album and view larger images with captions indicating photo dates and other details