A 40-storey condo tower will replace the two-storey warehouse-style nightclub, pub and office buildings that occupy this corner location
Sayonara, supper club: An Entertainment District corner perhaps best known as the location of the upscale Roosevelt Room Supper Club could be the site of a 40-storey condo tower in several years.
The northeast corner of Peter and Adelaide Streets presently is home to the Adelaide Street pub, at 340 Adelaide Street West. The Roosevelt Room is right next door, occupying the main floor of the two-storey Art Deco-style warehouse building at 328 – 338 Adelaide Street West. Upstairs is the Launch Pad "workspace hub" of office rental space. But the street-level pubbing and high-end dining will  have to give way to high-up condo wining and dining instead.
A developer has plans to redevelop the site into a mixed-use building with an 11-storey podium topped with a 29-storey tower. The ground floor would be retail space, while the second and third floor would be offices. The rest of the tower would be condo, with 330 residential units. According to the ONE Development website, the tower "will include many innovative 'green' design features, targeting a LEED Gold rating. At-grade retail will reinforce the street front; office uses will complement the neighbourhood's converted 'brick and beam' warehouses; and a slim residential tower will rise above a mid-level landscaped roof garden to provide light-filled open units with stunning city views."
Although work on the building design continues, ONE Development says "[m]odern open space with high ceilings, generous natural daylight and high quality finishes will distinguish the building."
The project application was originally filed with the city last August; full details were outlined in a November 4, 2010 preliminary report from the city planning department to Toronto and East York Community Council. The condo tower plan got positive feedback during community consultation meetings held last July and in January. When the Community Council failed to deal with the application within the required four-month period (things were delayed because of  summer break and the municipal election that followed), the developer appealed to the Ontario Municipal Board.
But at its February 8 meeting, Toronto City Council adopted a motion supporting the project application, based on a settlement proposal that had been reached with the developer. Under that agreement, the developer will pay the city $1.5 million to be used for various public benefits, including improvements to John Street, parks and public housing, along with 500 square feet of "community space" in the new tower for the Toronto Arts Council. In addition, the developer has agreed to design at least 10% of the units in the condo building as three-bedroom suites.
Below are some photos I've taken of the tower location, along with elevation and site plan drawings that appeared in the planning department reports. The ONE Development website says "construction is slated to begin in 2014."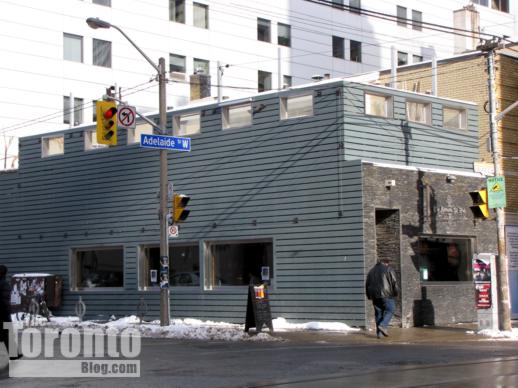 The Adelaide Street pub seen on January 14 2011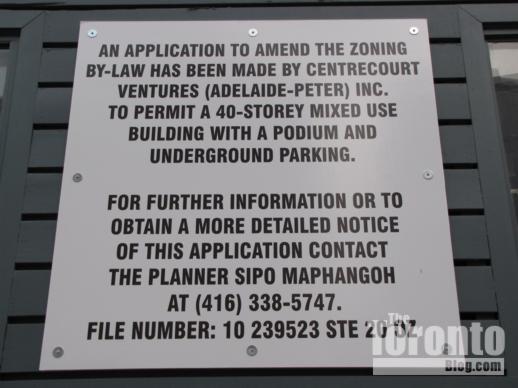 Condo development proposal sign on the wall of the Adelaide Street Pub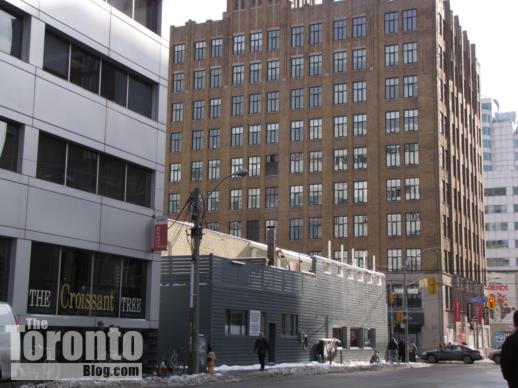 South view from Peter Street of the proposed condo tower location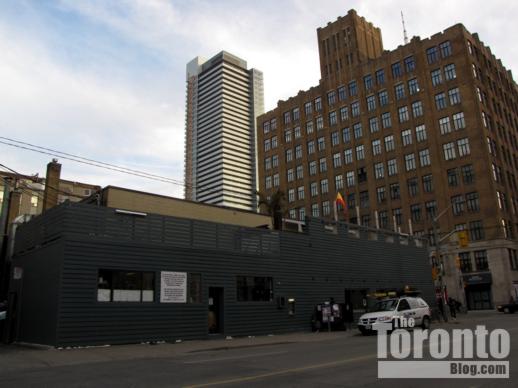 Southeast view from Peter Street of the proposed condo tower location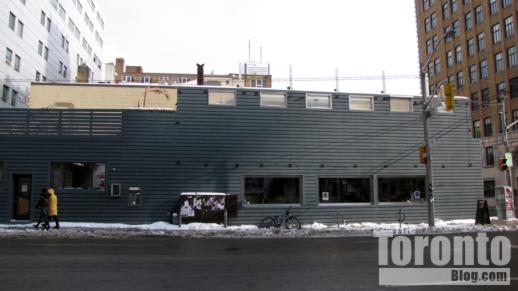 East view of The Adelaide Street pub building at 340 Adelaide Street West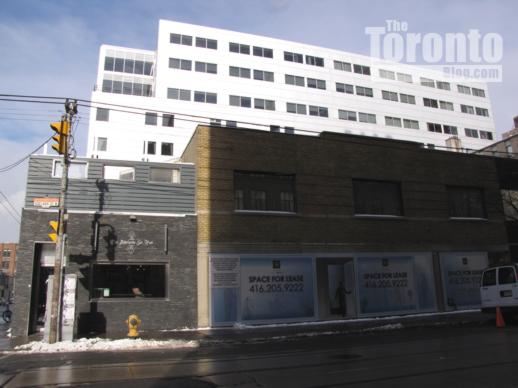 Condo site viewed from the south side of Adelaide Street West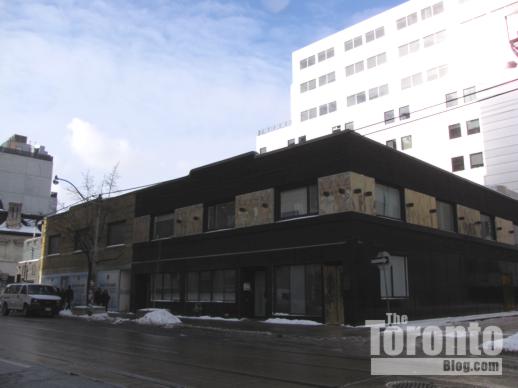 Northwest view of the Roosevelt Room and Launch Pad office location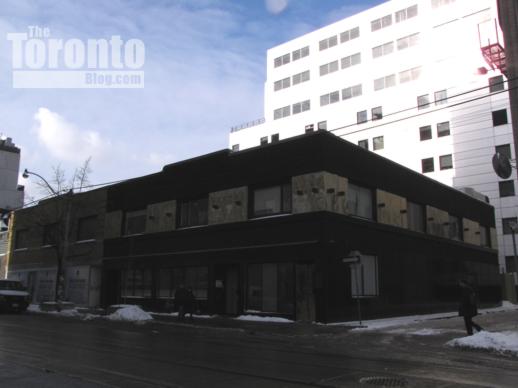 A laneway called Drummond Place runs to the east and north of the condo site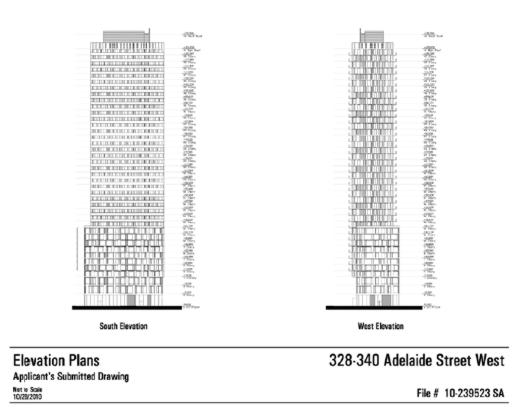 South and west elevation drawings for the proposed condo tower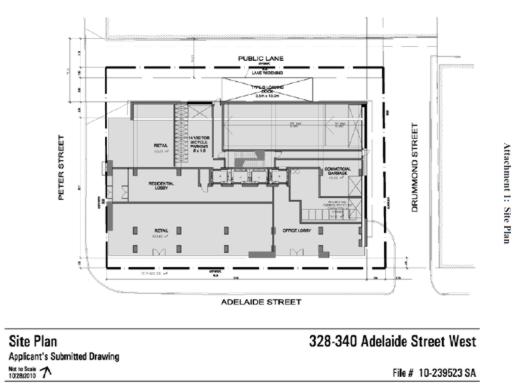 Site plan drawing for the proposed condo tower