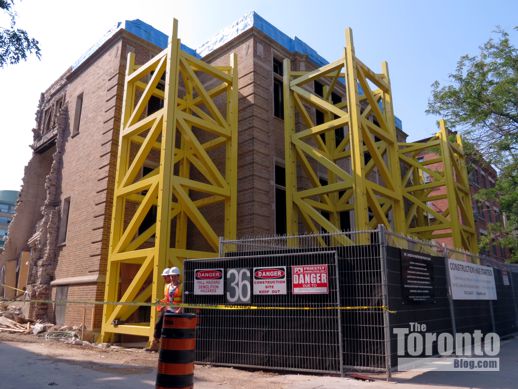 August 31 2012:  Demolition and preliminary construction work is underway for the luxury 36Hazelton condo in Yorkville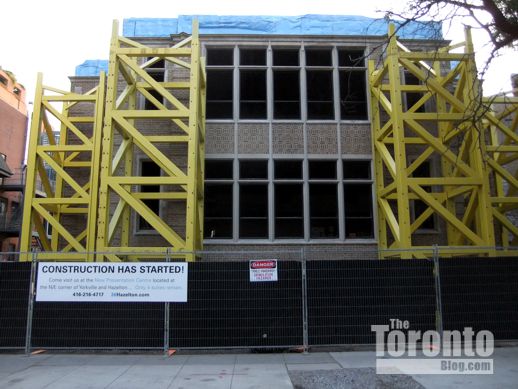 August 30 2012: The facade of the historic St Basil's School at 34 Hazelton Avenue will be incorporated into the new building …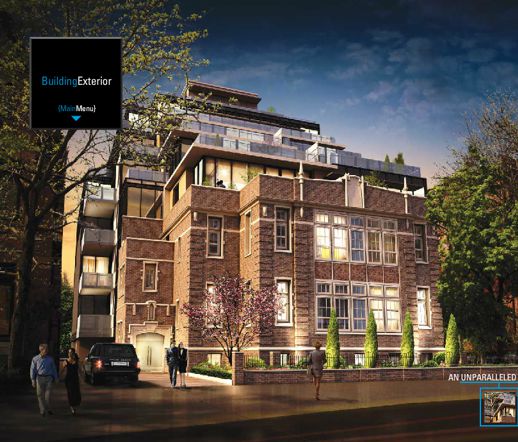 … as shown in this artistic rendering that appears on the 36Hazelton project website. The building has been designed by Toronto's Quadrangle Architects.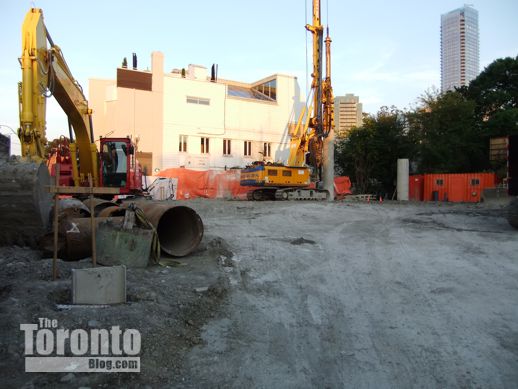 Meanwhile, drilling and preliminary excavation work is underway three blocks up the street at the southeast corner of Davenport Road …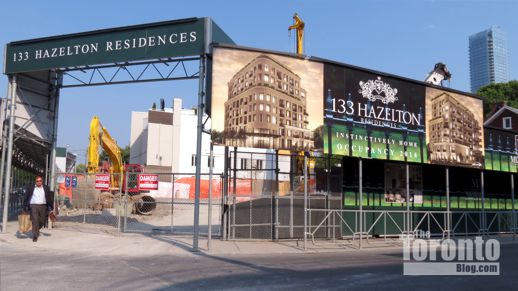 … where the 133 Hazelton Residences condo and townhouse complex will rise on the former site of an interior design showroom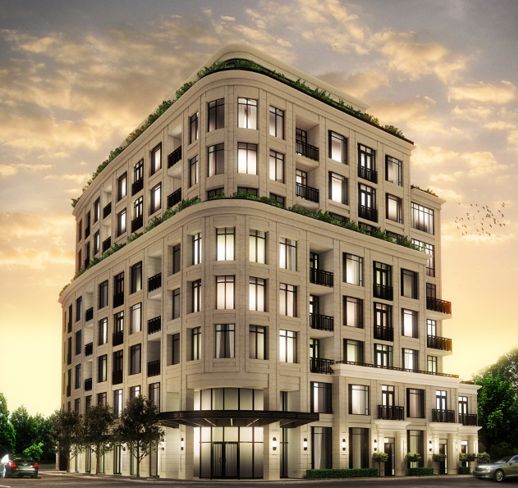 This artistic rendering of the building, designed by Toronto's Page + Steele IBI Group Architects, appears on the 133 Hazelton Residences website
Low rise, high end: Construction has started in Yorkville on two Hazelton Avenue condo projects aimed at affluent real estate investors and purchasers.
Toward the south end of the tree-lined residential street, demolition work is underway on 36Hazelton, an 8-storey luxury condo and townhome complex being built on the site of the 84-year-old St Basil's School, a city-designated heritage structure whose facade will be incorporated into the new development.
CONTINUED ON PAGE 2