A project of Alterra Group and Zinc Developments, the exclusive 18-unit building was designed by Toronto's Quadrangle Architects, with interiors by Chapman Design Group Ltd. and landscaping by Ronald Holbrook and Associates Landscape Architects.
At the north end of the street, on the corner of Davenport Road, foundation drilling and preliminary excavation work is underway on 133 Hazelton Residences. A project of Toronto's Mizrahi Khalili Developments, the 9-storey building will contain 35 spacious condominium suites and three townhouse units. Designed by Page + Steele IBI Group Architects, the complex will feature interiors by Brian Gluckstein of Gluckstein Design.
My March 26 2011 post provides detailed information about the 36Hazelton project, as well as numerous photos of its St. Basil's School site and the surrounding neighbourhood.
My August 16 2011 post offers information about the 133 Hazelton Residences project, and includes photos of its location as well as some additional information and photos of 36Hazelton.
Exclusive multi-million-dollar suites still available
A few suites starting at prices well over $1-million are still available in both buildings. According to the floorplans page on the 36Hazelton website, three "one of a kind" units remain: a 2,089-square-foot condo suite; a 4,154-square-foot townhome; and a 4,693-square-foot penthouse. (Last summer, the local and international media reported that Hollywood actor Mark Wahlberg had purchased the $12-million, 4,600-square-foot penthouse. The fact that the palatial top-floor suite is still available suggests that either those reports weren't accurate in the first place, or that Wahlberg changed his mind about the purchase.)
Meanwhile, the 133 Hazelton Residences website shows availability for four suites: an 899-square-foot 1-bedroom; a 1,320-square-foot 2-bedroom; a 1,476-square-foot 2-bedroom; and a 2,324-square-foot 3-bedroom. All three townhouses have been sold.
Below are some photos from the past several days showing construction activity at both luxury condo locations, along with a few more building renderings that appear on the project websites.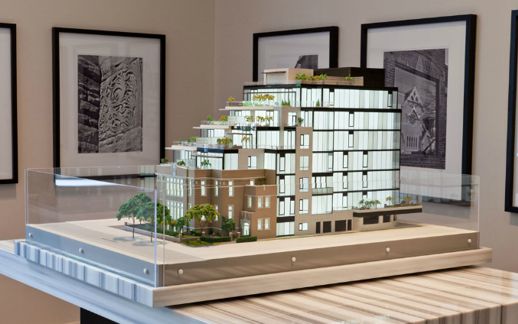 This photo, from the 36Hazelton website, shows the north and east sides of a building model that had been displayed in the project presentation center.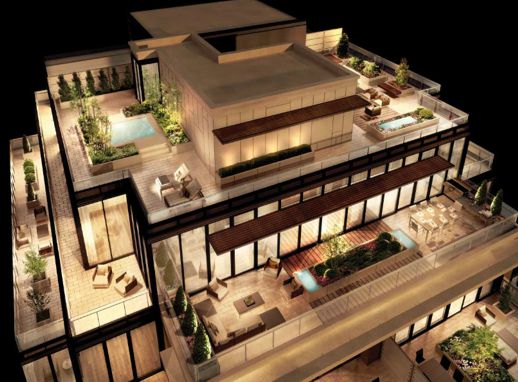 Also from the 36Hazelton website, this artistic rendering depicts an aerial view of the $12-million penthouse suite and its terraces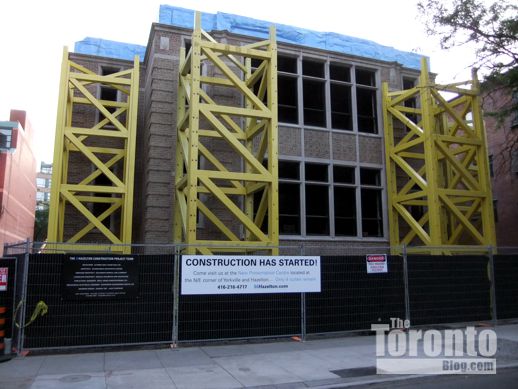 August 30 2012: Supports hold the facade of the St Basil's School building in place while the rear of the 84-year-old structure is demolished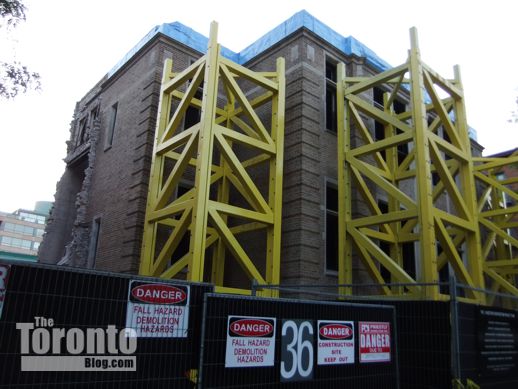 August 30 2012: Demolition progress is visible in this view from the Hazelton Avenue sidewalk at the southeast corner of the construction site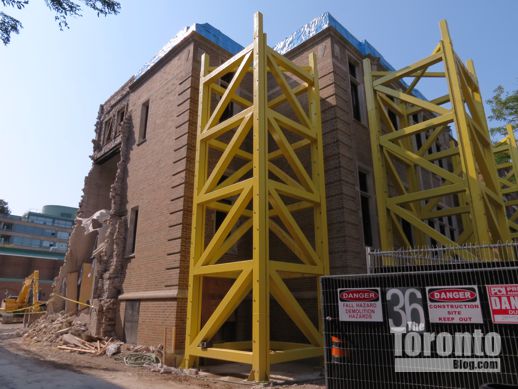 August 31 2012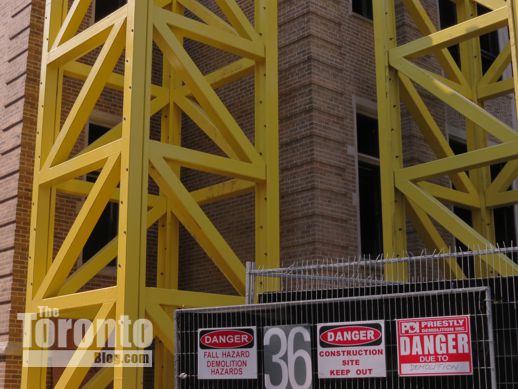 August 31 2012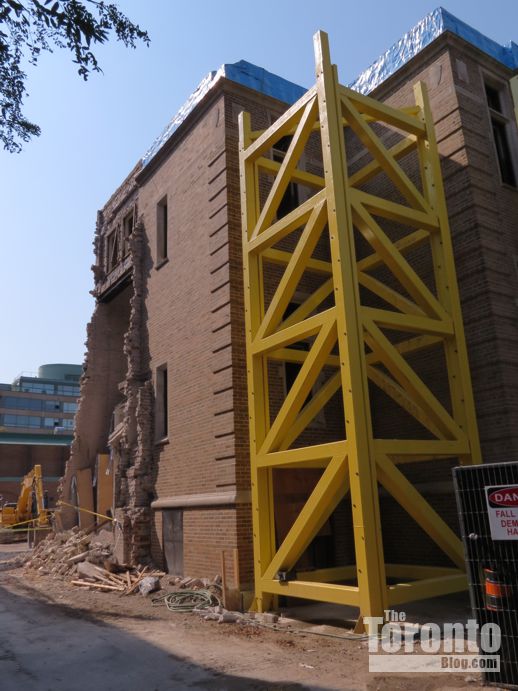 August 31 2012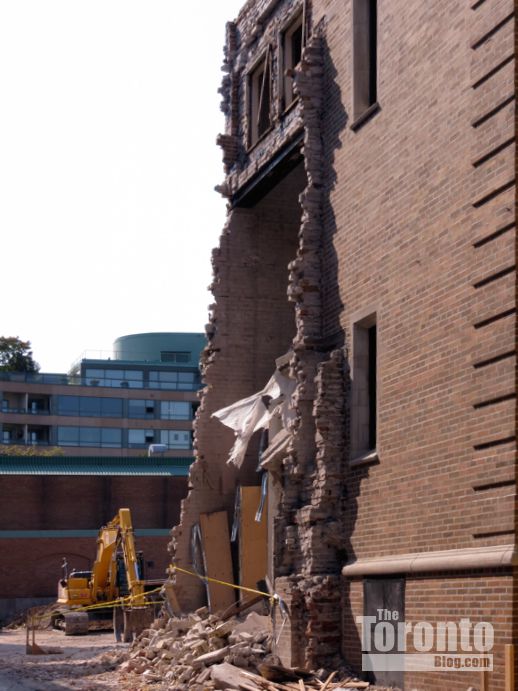 August 31 2012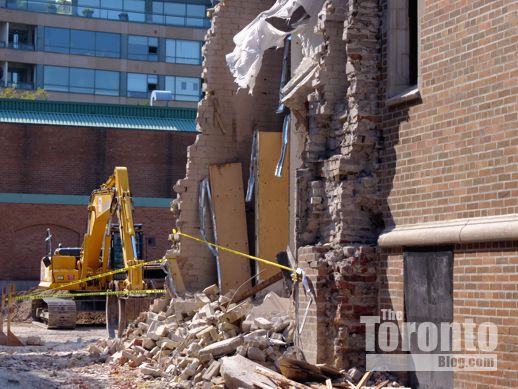 August 31 2012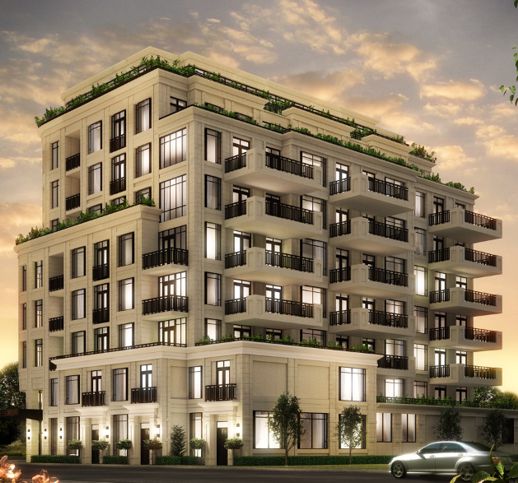 From the 133 Hazelton Residences website, this artistic rendering depicts an evening view of the rear of the building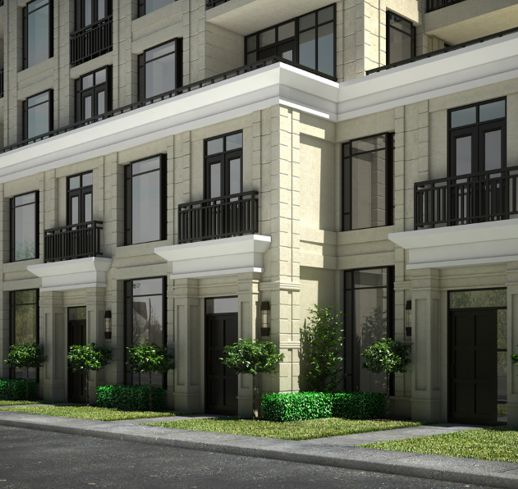 Another building rendering that appears on the 133 Hazelton Residences website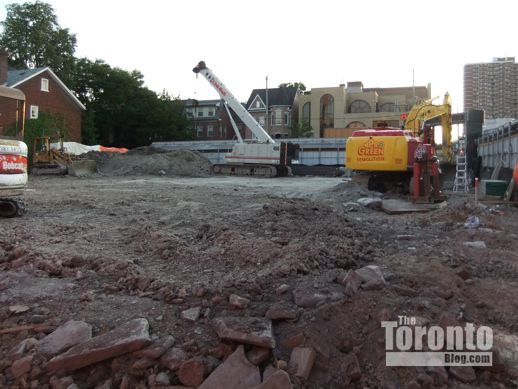 August 30 2012: Foundation drilling activity viewed from the site's northeast corner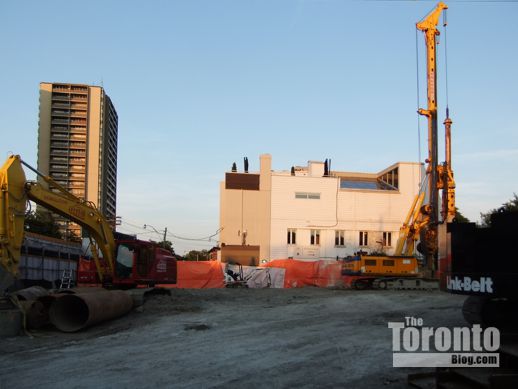 August 30 2012: Site view from the northwest corner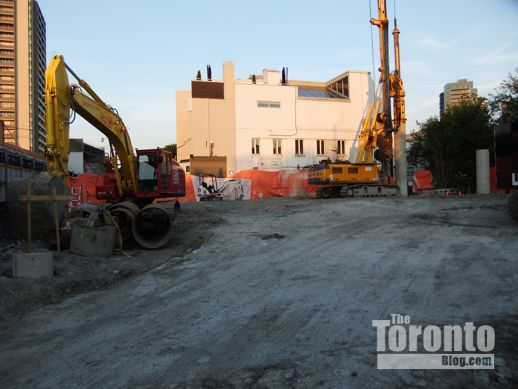 August 30 2012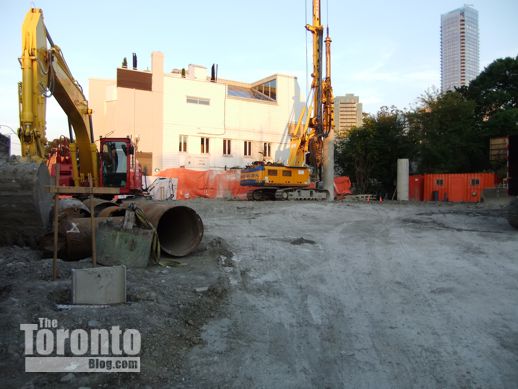 August 30 2012: The new 55-storey Four Seasons Toronto hotel and condo tower is visible at rear right. I published  photos of the Four Seasons project in two separate reports on the blog, on August 8 2012 and September 1 2012.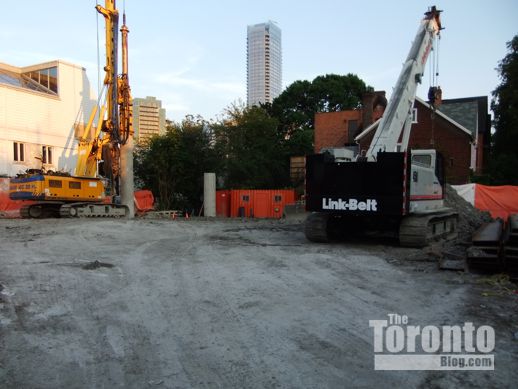 August 30 2012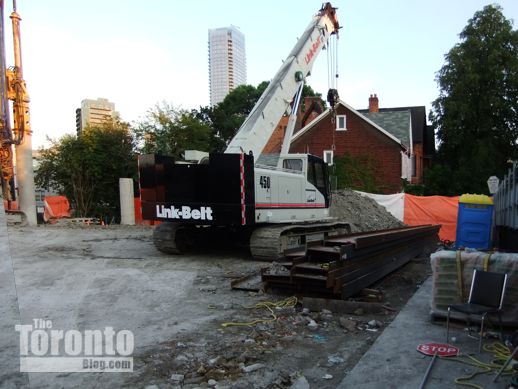 August 30 2012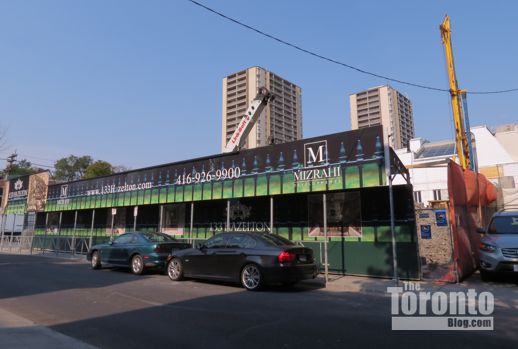 August 31 2012: Hoarding along the Hazelton Avenue sidewalk at the west side of the construction site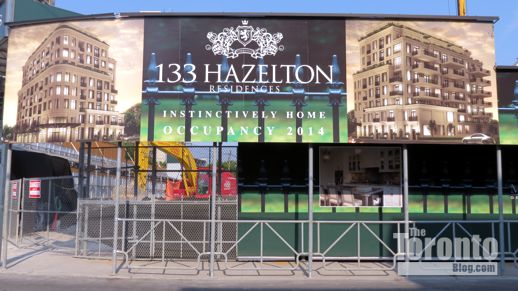 August 31 2012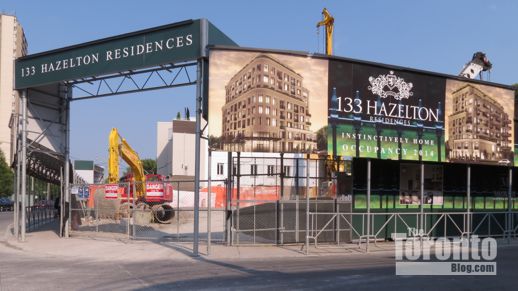 August 31 2012