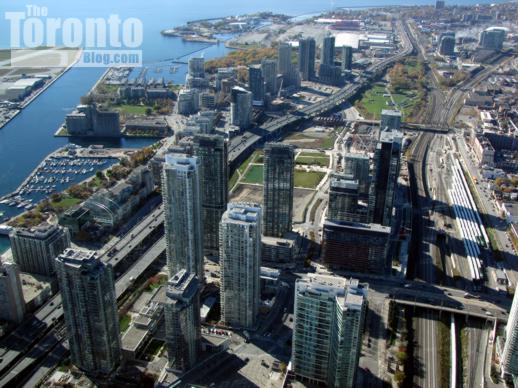 November 2 2010: CN Tower view of the west half of Concord CityPlace and towers along Fleet Street near Old Fort York
By request: I've received several messages from people who have seen photos shot from the CN Tower in some of my building profile posts. They have asked if I have an online album containing all of the photos I took from the tower last November. I do, and I've posted a link to it below. I'll be updating the photos following another visit to the top of the tower sometime this spring or early summer.
Editor's Note: The album referred to above had been posted on Webshots.com. On December 1, 2012, the company that owns Webshots shut down the site, so my photos are no longer available.