As this photo shot on Friday afternoon shows, 500 Wellington is beginning to look a lot like an artistic rendering suggests the finished luxury loft building will appear.
Fast riser: It wasn't all that long ago — March 11, 2010, to be precise — that I saw excavation equipment in the early stages of digging the foundation for 500 Wellington West. Now, just 10 months later, the 10-storey condo loft development already has a striking presence on the streetscape, as brickwork and windows are being installed on its facade.
The building was getting considerable attention on Friday afternoon, when numerous passersby stopped to take long, close looks at the progress of construction. (The comments I overheard were all positive, by the way.)
A Freed Developments project, 500 Wellington West is a small building offering big — really, really big — luxury condo lofts. There will be only 17 units in the complex, ranging from a spacious 2,500 square feet to mansion-sized 6,000 square-foot, full-floor residences. (As you'd expect, the asking prices for all that space are really big, too: from $1.5 to $5 million.)
The building was designed by  Core Architects Inc., with ultra-luxe interiors by Burdifilek and landscaping by gh3 Designs, all of Toronto.
Below are some of the photos I've taken at the site since August 2008.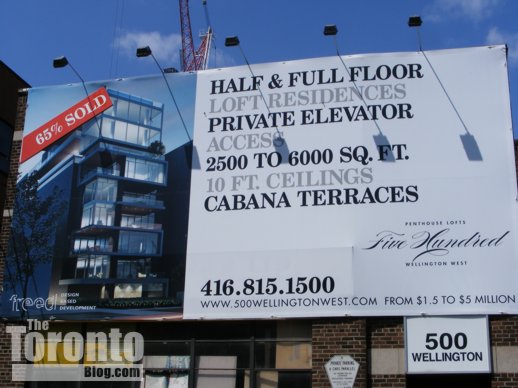 500 Wellington West marketing billboard viewed in August 2008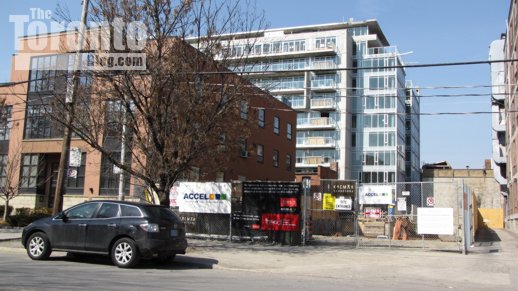 500 Wellington construction site viewed on March 11 2010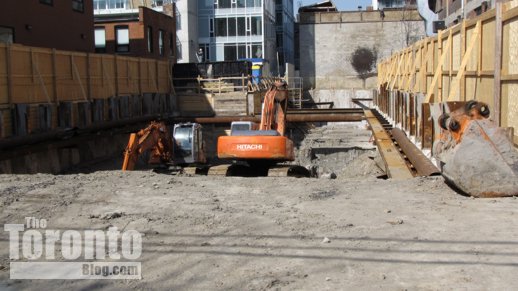 500 Wellington West excavation progress on March 11 2010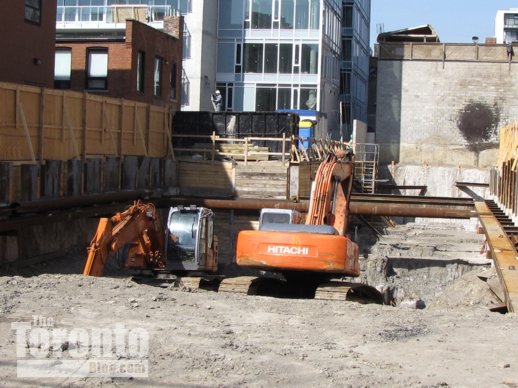 500 Wellington West excavation progress on March 11 2010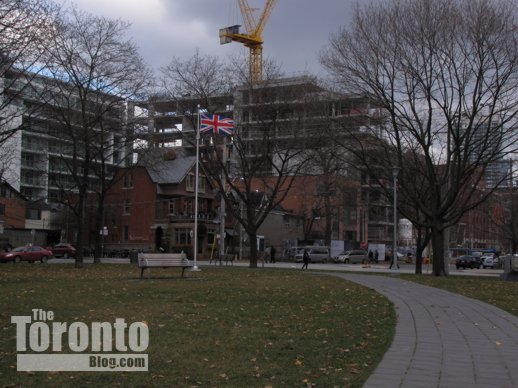 500 Wellington West viewed from Victoria Memorial Park on Nov 23 2010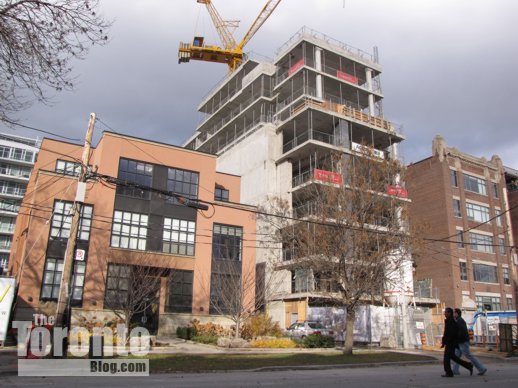 500 Wellington Street West on November 23 2010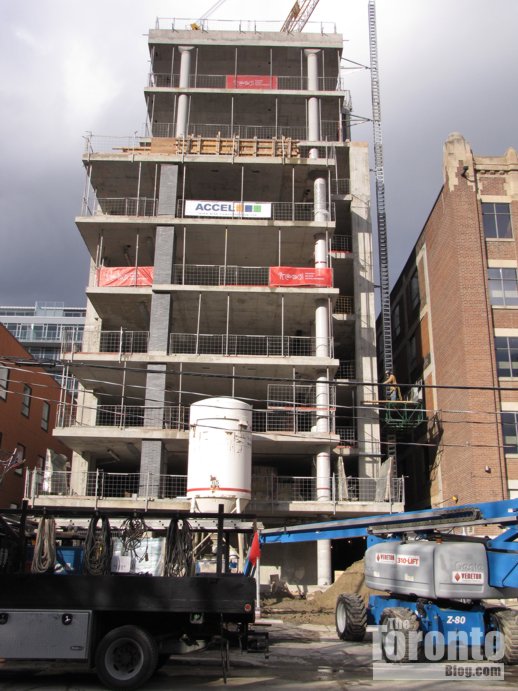 500 Wellington Street West on November 23 2010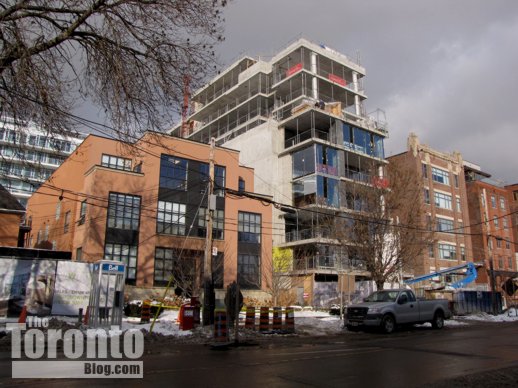 500 Wellington West construction viewed on January 14 2011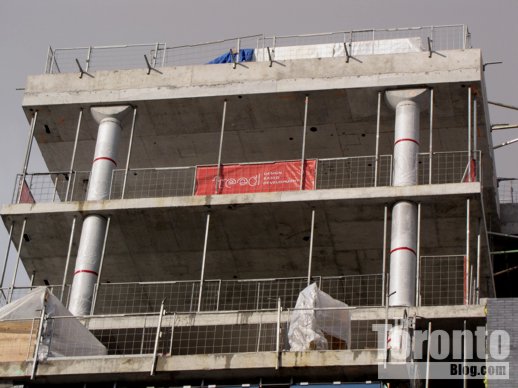 500 Wellington West construction viewed on January 14 2011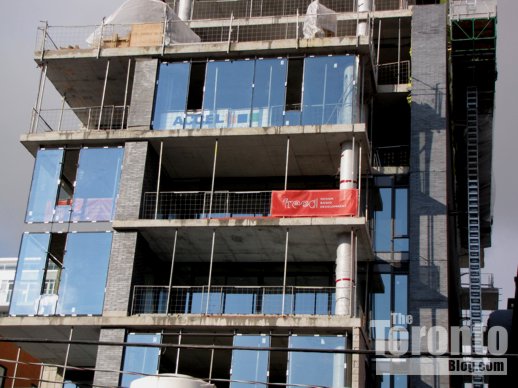 500 Wellington West construction viewed on January 14 2011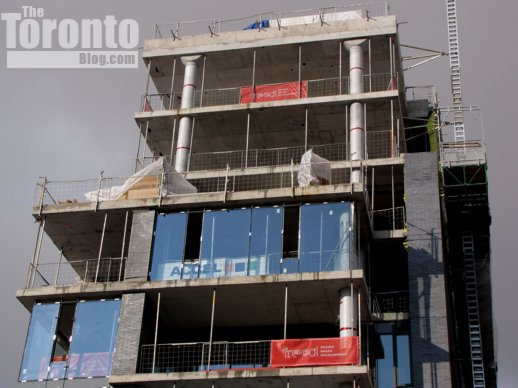 500 Wellington West construction viewed on January 14 2011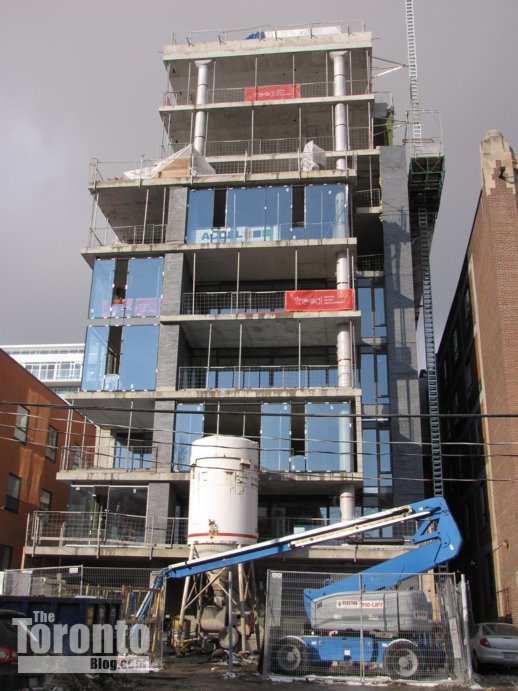 500 Wellington West construction viewed on January 14 2011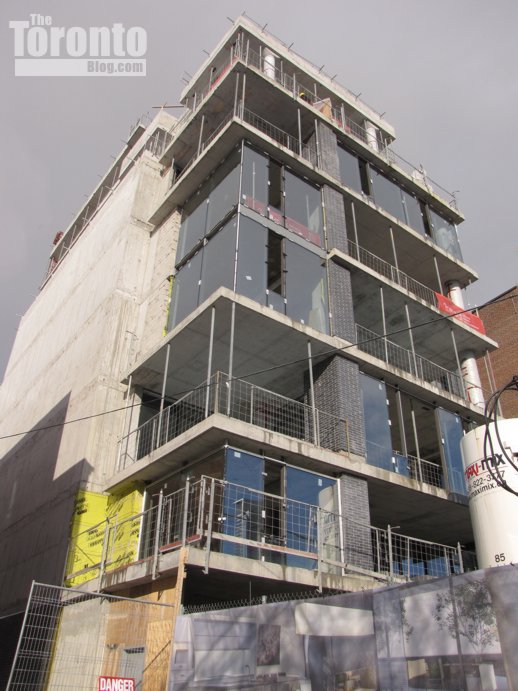 500 Wellington West construction viewed on January 14 2011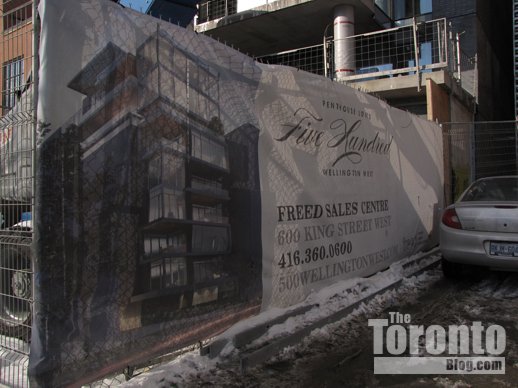 500 Wellington West construction viewed on January 14 2011