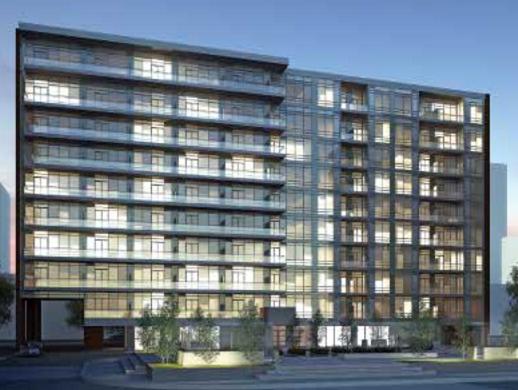 Website rendering of Lofts 399 condo currently under construction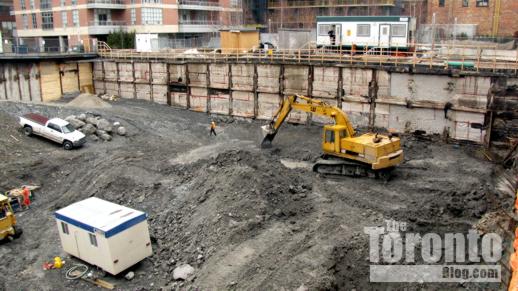 Lofts 399 excavation activity on February 17 2011
Digging away: Looks like a condo building is slowly but surely getting constructed, at last, at 399 Adelaide Street West.
A condo project called Mode Lofts originally had been planned and sold for the site west of Spadina Avenue, but never materialized. Mode ultimately got cancelled, but Cresford Developments resurrected plans for a loft project on the same location, and now there's finally a big hole in the ground. 
Now named Lofts 399, the 10-storey building will have 173 units. It will become a new neighbour to the two Quad Lofts buildings that will flank its east and west sides, as well as the Victory condos building which is nearing completion to its immediate south.
Once Lofts 399 has finished construction, it will enclose a landscaped contemporary square between the four condo buildings — the so-called "Hidden Garden" pictured on the Lofts 399 website.
Below are several photos I took Thursday of the ongoing excavation work at the project site.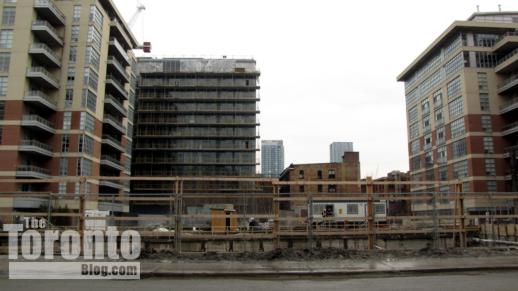 The two Quad Lofts buildings bookend the Lofts 399 excavation while Victory Condos on King St., nearing the end of construction, sits to the southeast.
Quad Lofts, left, and Victory condos behind the excavation site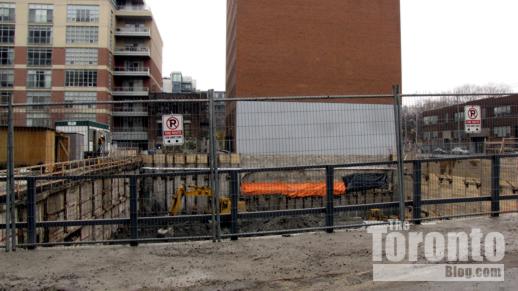 Lofts 399 excavation viewed from the east side of the property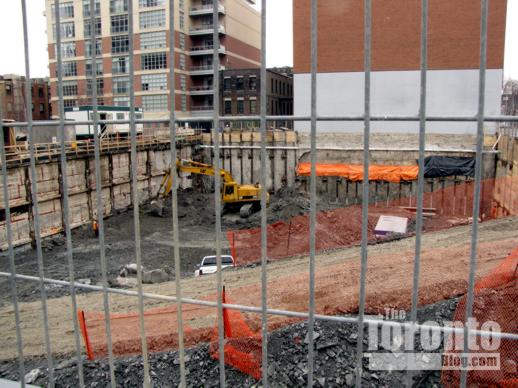 The construction vehicle ramp from Adelaide Street into the pit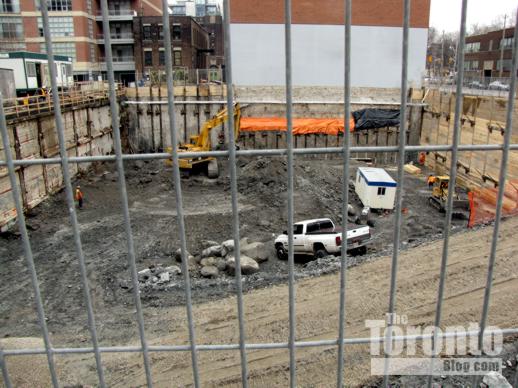 Only three or four construction workers were on site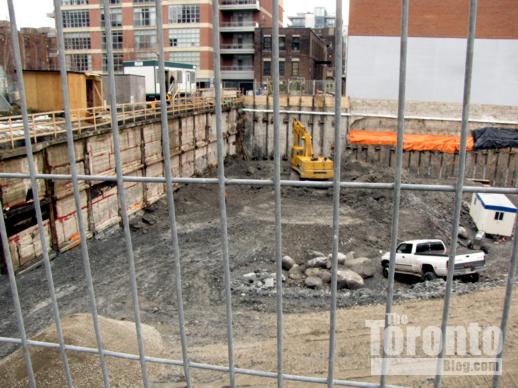 Excavator digging at southwest corner of the pit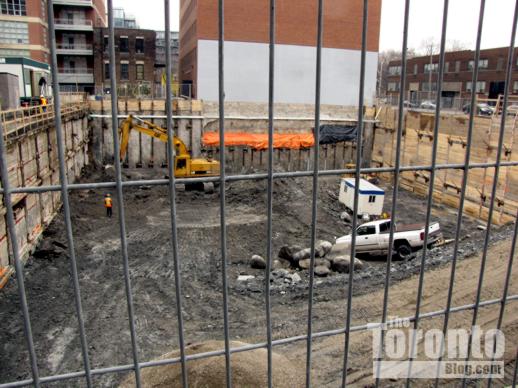 The pit is more than two levels deep so far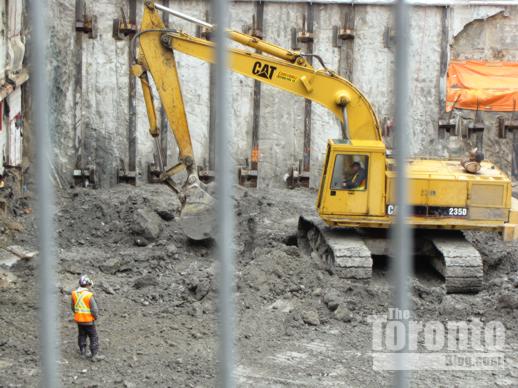 One worker watches the backhoe dig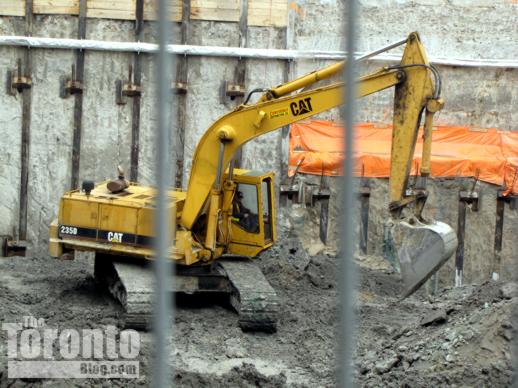 Making the mucky earth move