Balconies on the north side of Victory Condos, viewed from a park below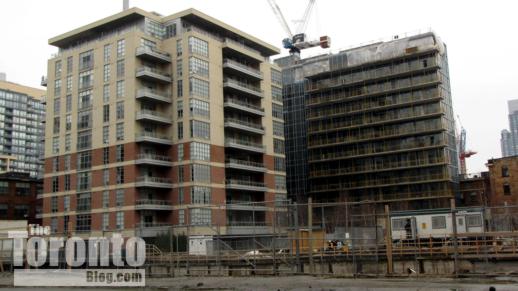 Adelaide Street West view of Victory Condos and Quad Lofts, left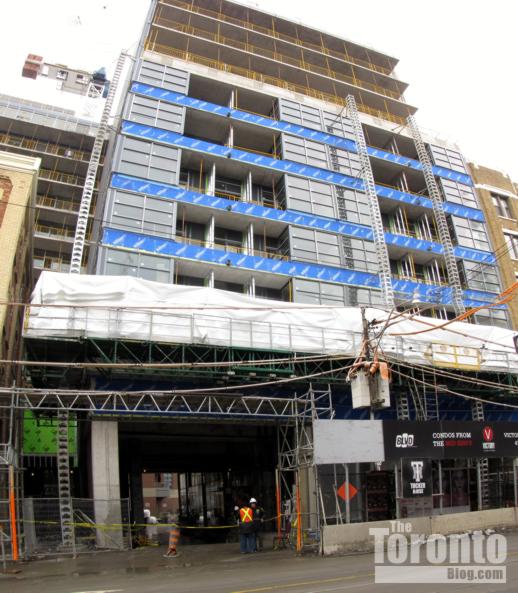 Victory Condos frontage along King Street West on February 17 2011
Both sides now: My January 15 post about Victory Condos included photos of the building site and construction progress as viewed from King Street West. A few weeks ago, I took a walk down Adelaide Street West so I could get some pics of the building's north side. Here they are.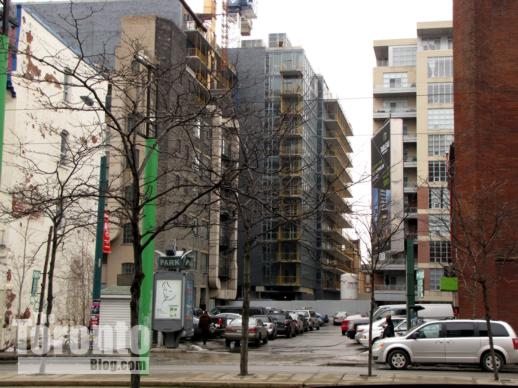 Victory Condos viewed from Spadina Avenue on February 17 2011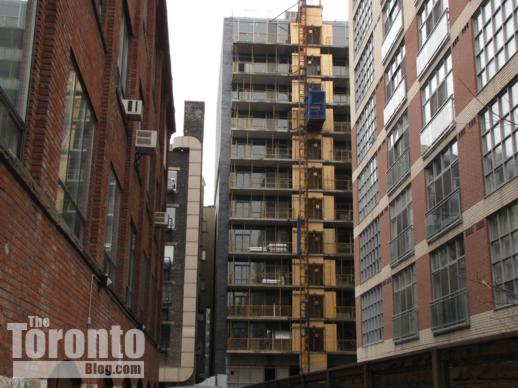 Victory Condos north side viewed from a lane on Adelaide St. W.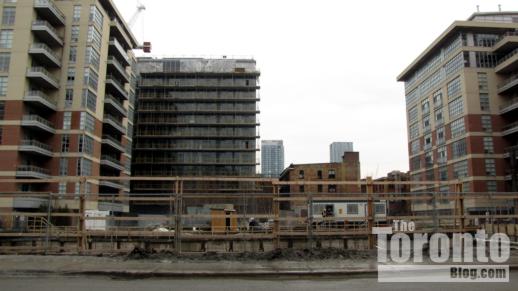 Adelaide Street West view of Victory Condos and its two Quad Lofts neighbours. The long excavation site in the foreground, along on the south side of Adelaide, is where the Lofts 399 Condos are currently under construction.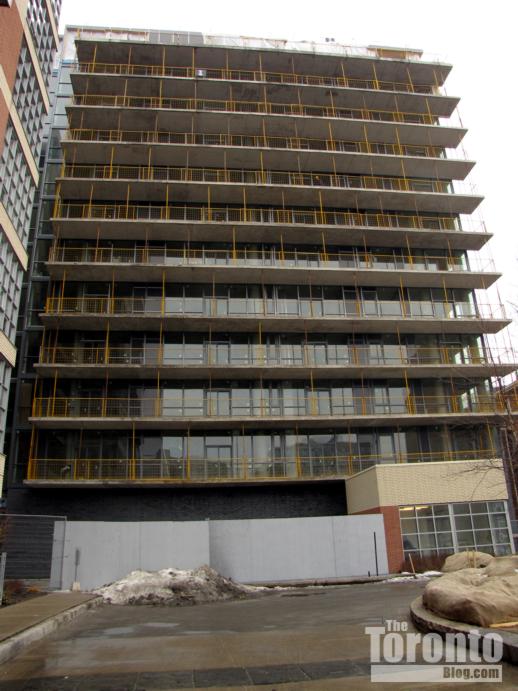 Victory Condos viewed from a driveway beside Quad Lofts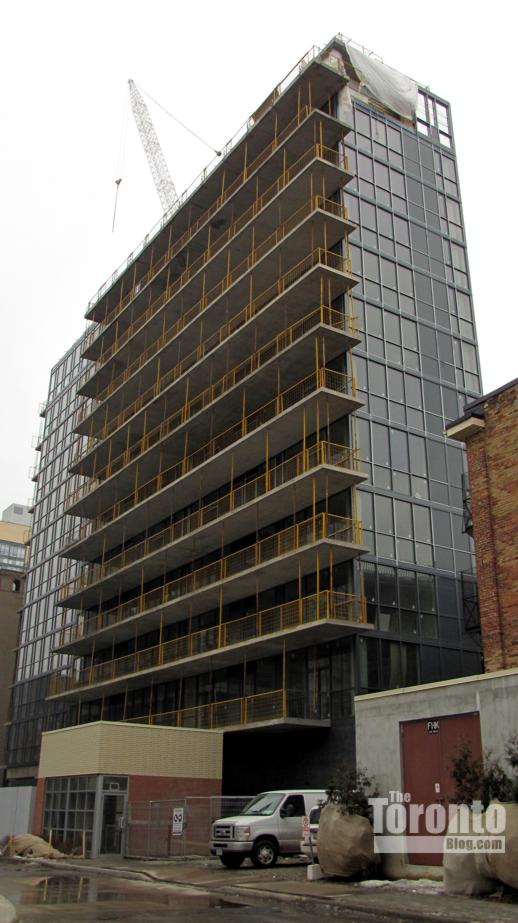 North side of Victory Condos viewed from a driveway behind the building
Victory Condos viewed from a park between the two Quad Lofts buildings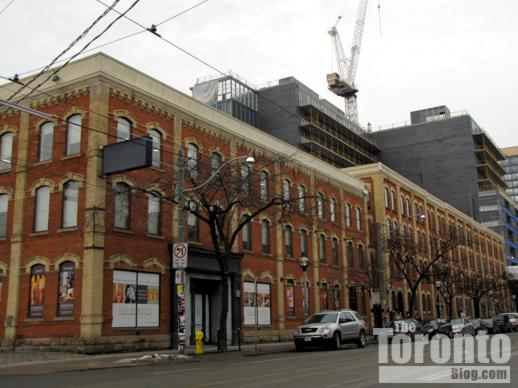 South side of Victory Condos seen from King Street near Brant Street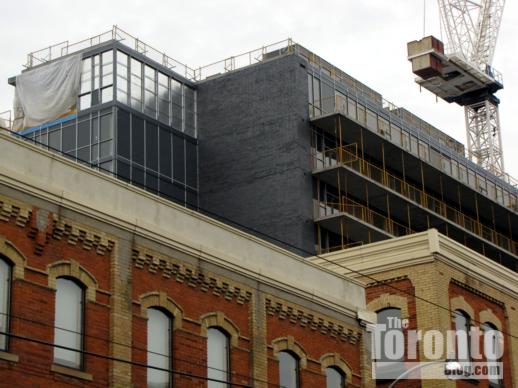 The upper levels of the 12-storey condo building approach completion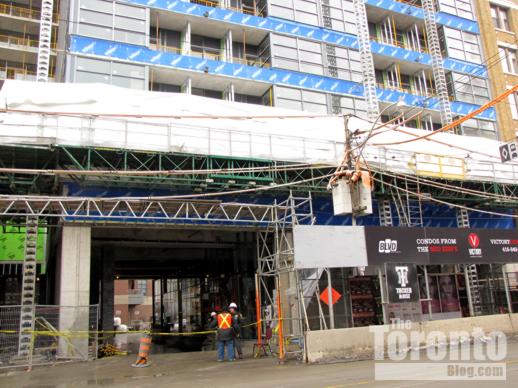 King Street West view of the Victory Condos entrance area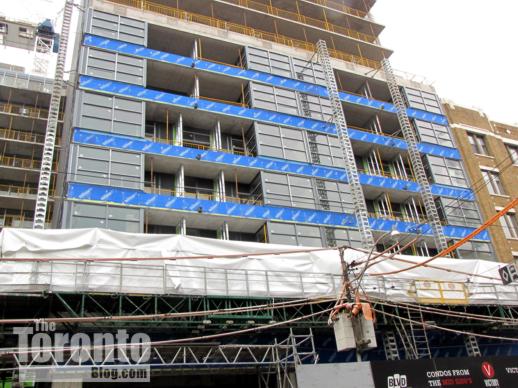 Victory Condos facade coming together above King Street West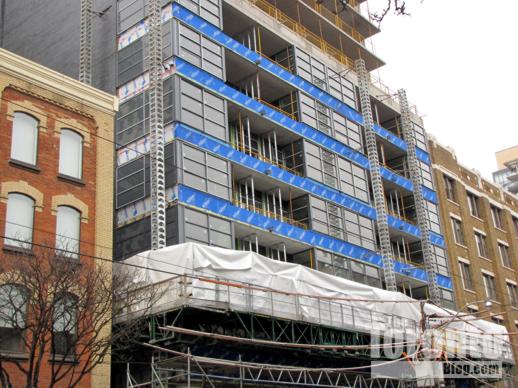 Another view Victory Condos from King Street West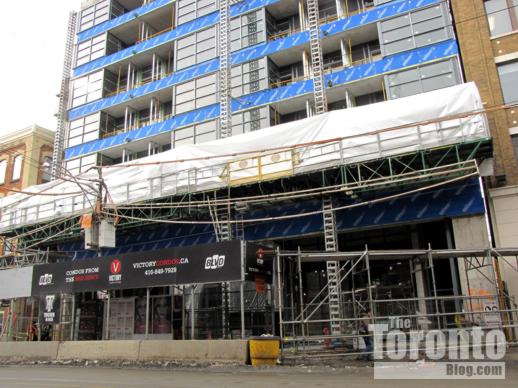 Another view of the Victory Condos ground level along King Street West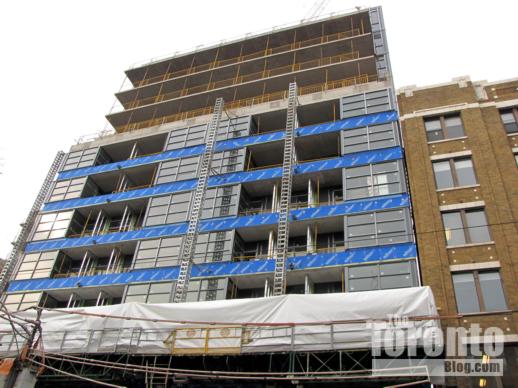 Looking up the front of the building from King Street West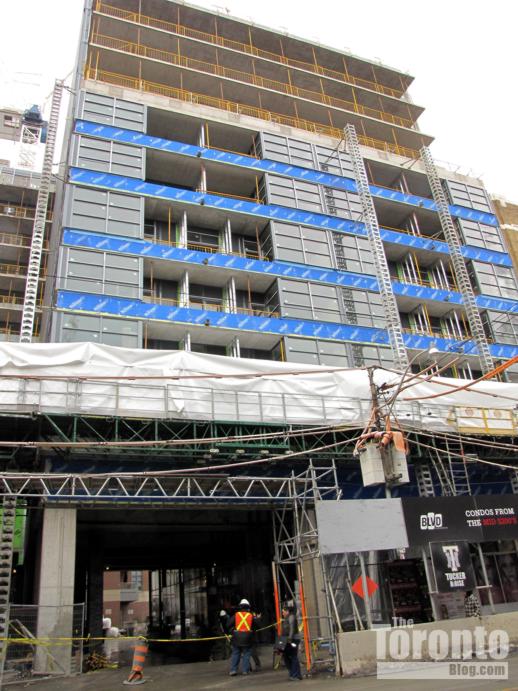 Victory Condos construction progress on February 17 2011