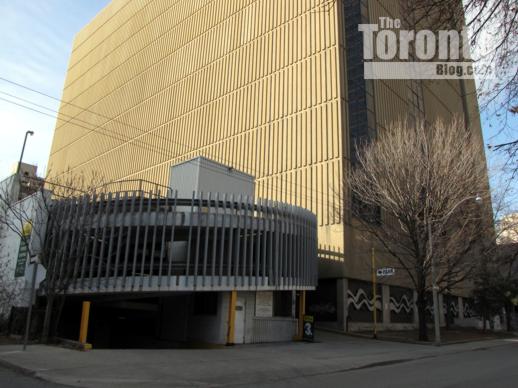 A developer has proposed a condo highrise for a site currently occupied by a long, narrow parking garage that stretches from Simcoe Street to St Patrick Street.
Nice tower, ugly street: One of the most unsightly streets in downtown Toronto could look substantially better in a few years, if a developer gets approval to build a condo highrise on a site currently occupied by an ugly parking garage. Unfortunately for the building's residents, their homes would overlook another parking garage that's almost as much an eyesore as the one their condo highrise would replace.
The 23-storey project has been proposed for 210 Simcoe Street, directly behind the U.S. Consulate General. The parking facility occupies a long, narrow piece of land that extends along the entire north side of Michael Sweet Avenue from Simcoe to St. Patrick Street.  A Bell Canada utility building occupies the adjacent north lot, extending from Simcoe to St Patrick as well. Meanwhile, another parking garage occupies the entire south side of Michael Sweet Avenue.
Development application filed in 2008
Plans to redevelop the 210 Simcoe site date have been in the works for the past three years. A developer filed an application with the city in April 2008 seeking approval to construct a 19- to 25-storey mixed-use building with three levels of underground parking, retail and commercial space at street level, and 290 residential units above that. Drawings submitted to the city in support of the proposal suggested that the slender highrise would be designed with a curvy, wavy facade.
An October 23 2008 preliminary report from city planners to the Toronto and East York Community Council raised numerous concerns about the proposal, which you can read by clicking on the link to the document. That document is of course quite dated now, but I couldn't find anything more recent describing what's been happening with the proposal. Ward 20 councillor Adam Vaughan's website still indicates that the October 2008 report is the most recent update available for the project.
Early last month, however, another developer applied to the city for site plan approval for a 19- to 25-story mixed-use residential building, so it's obvious plans for a condo highrise here are moving along once again. We'll just have to wait and see if the same wavy building design as the original is still being proposed.  I'm sure that any building would be a huge improvement for the site compared to the hideous parking garage sitting there now. But unless something is done with the other ugly parking garage, Michael Sweet Avenue will remain an incredibly unattractive street. 
Below are some pics I've taken of 210 Simcoe and Michael Sweet Avenue, along with building and site plan drawings contained in the planning department's 2008 preliminary report.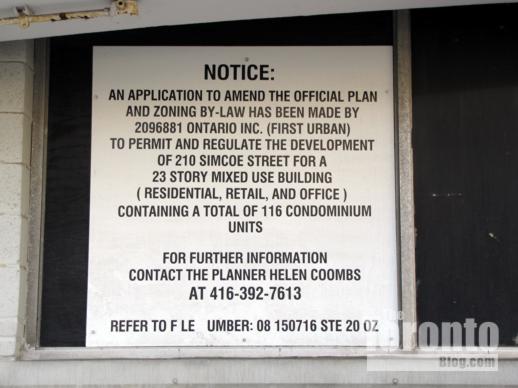 210 Simcoe Street development proposal sign on the parking garage wall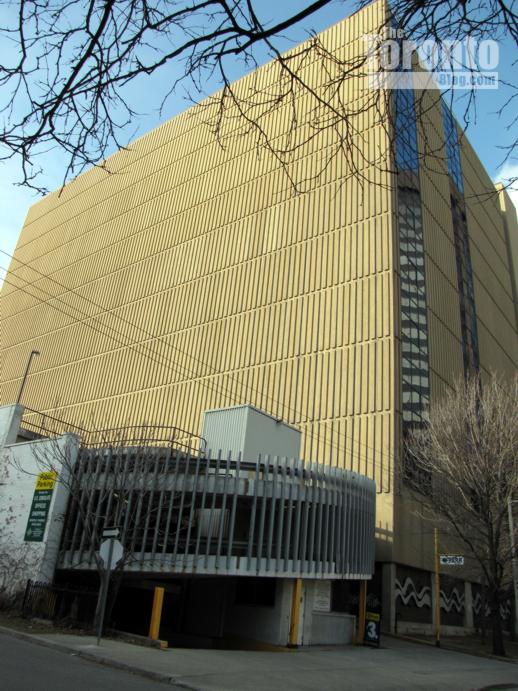 Southeast view of 210 Simcoe Street and the Bell Canada utility building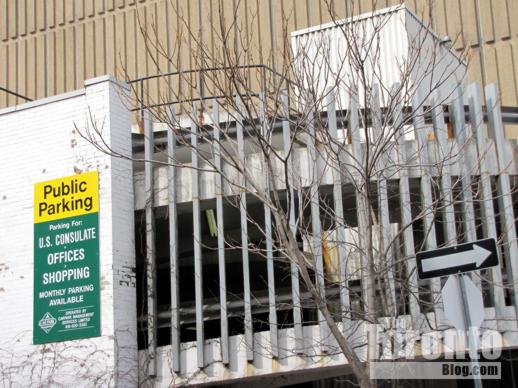 210 Simcoe Street parking garage on February 18 2011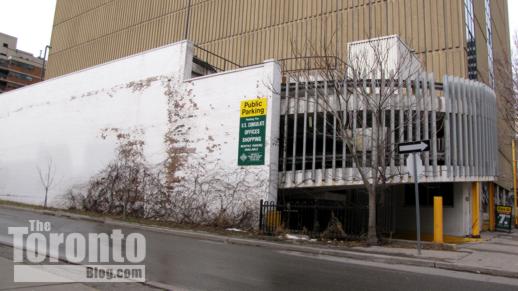 A view of the east end of the parking facility along Michael Sweet Avenue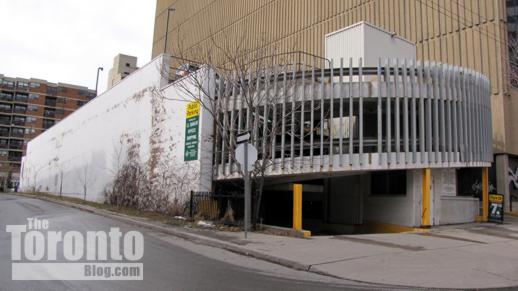 West view down Michael Sweet Avenue of the 210 Simcoe Street parking garage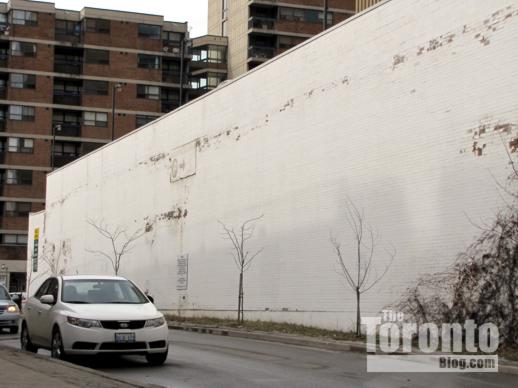 The windowless parking garage wall has a horrible presence on the streetscape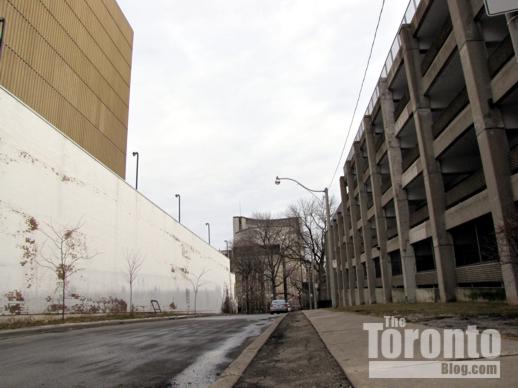 Michael Sweet Avenue, looking east toward the U.S. Consulate General building
St Patrick Street eastward view of the parking garages lining Michael Sweet Avenue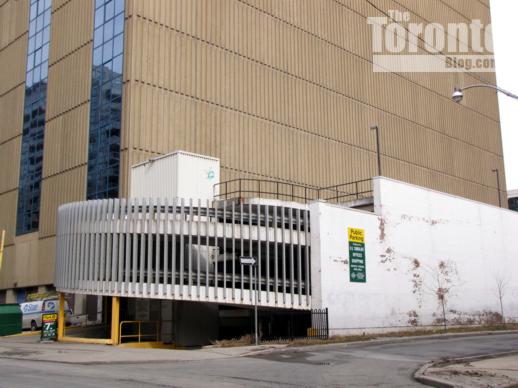 The 210 Simcoe parking garage and Bell building viewed from St. Patrick Street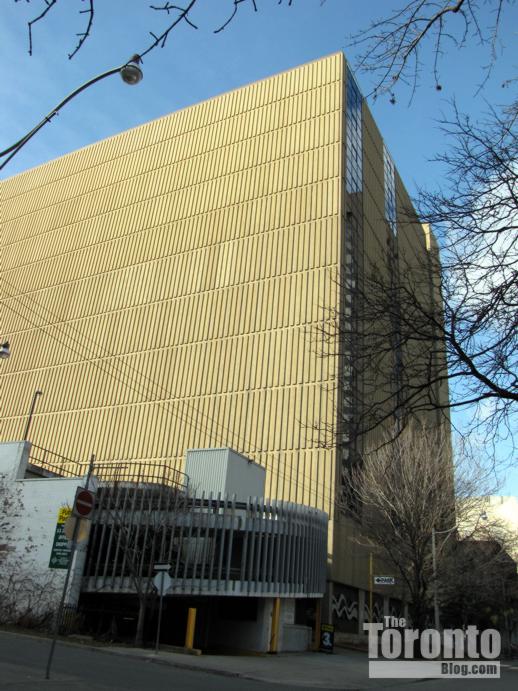 Another view of the parking garage and Bell building on Simcoe St.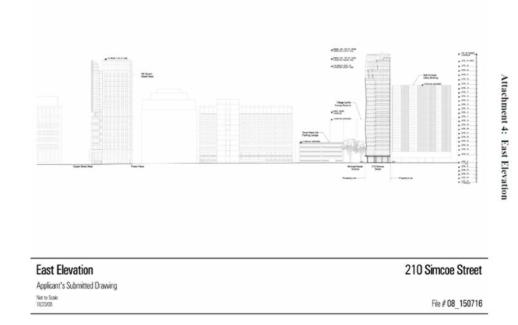 Building illustration from a city planning department preliminary report in 2008.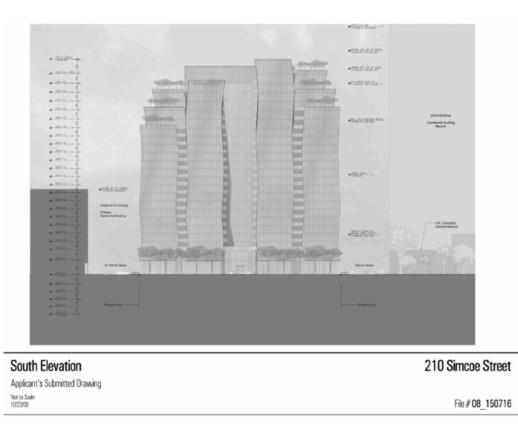 Another illustration from the city's preliminary planning report in 2008.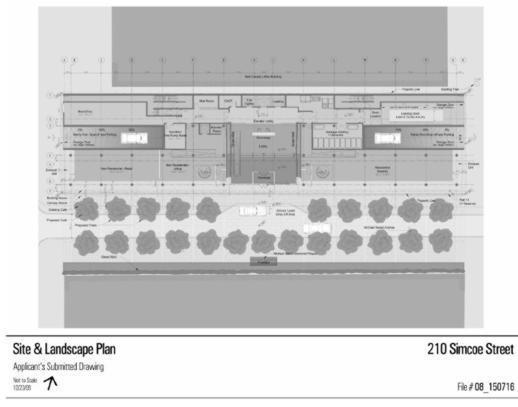 From the 2008 report, a building site and landscape plan for the condo highrise development proposal for 210 Simcoe Street