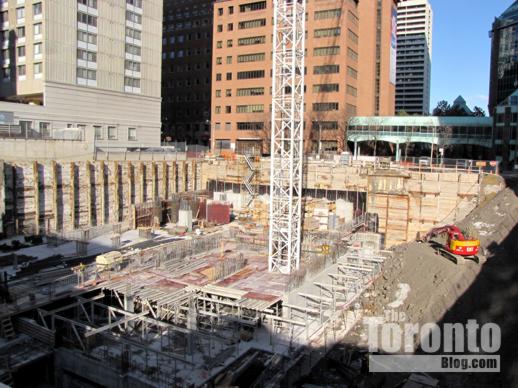 Couture Condos foundation construction progress  on February 28 2011
Filling in: Winter weather has made it challenging for construction crews to stay on schedule, but the Monarch Group says it is pleased with building progress on the underground levels of its Couture Condominium tower going up at the corner of Charles Street and Ted Rogers Way (aka Jarvis Street).
If everything goes according to plan, construction should reach street grade by early June, Monarch's High-Rise Division director of customer care, Ian H.H. Johnson, says in the condo project's February newsletter. He said construction workers have finished  shoring the perimeter of the site, and are now starting to remove the temporary ramp on the south side of the tower excavation.
"This will allow us to continue with footing installations, in order to complete the rest of the P4 level, which is the lowest parking level. The forming of columns, walls and concrete slabs is ongoing in stages, with the P4 mostly complete, the P3 level roughly 50% complete, and work starting on the P2 level."
Below is a Couture website rendering that suggests how the 44-storey glass tower will look once construction is complete, along with photos I shot in February of progress on the tower foundation.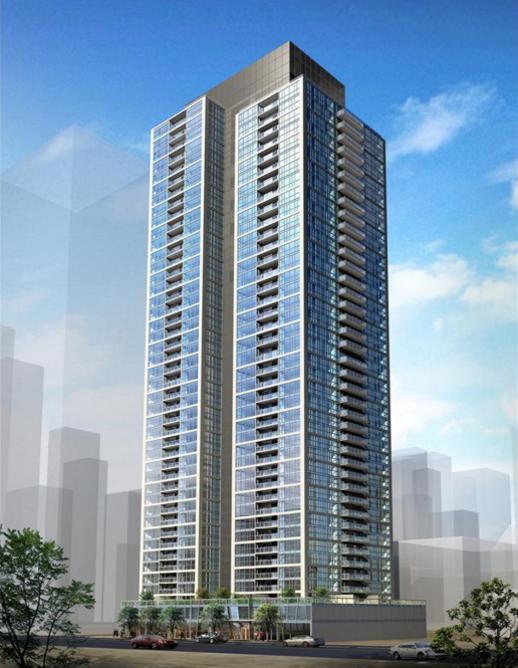 Website architectural rendering of the Couture Condominium tower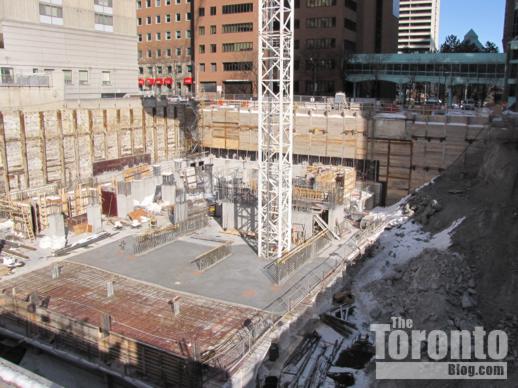 February 8 2011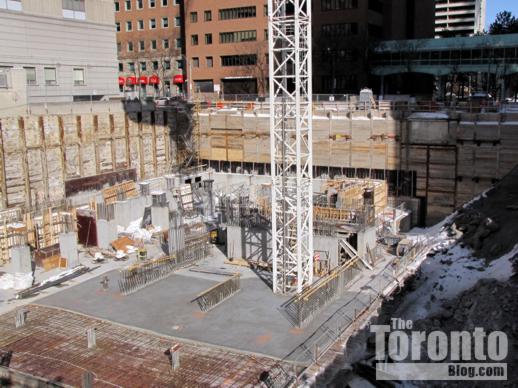 February 8 2011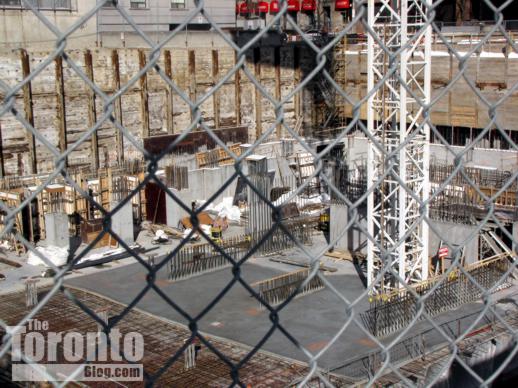 February 8 2011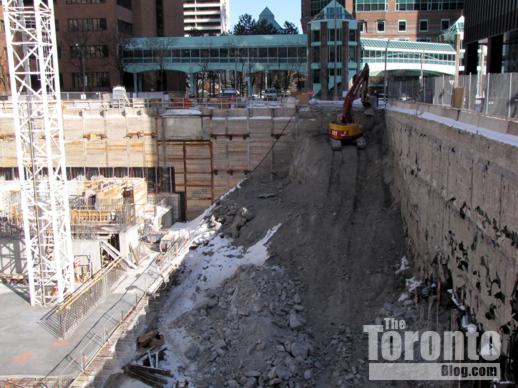 February 8 2011: Excavation ramp removal begins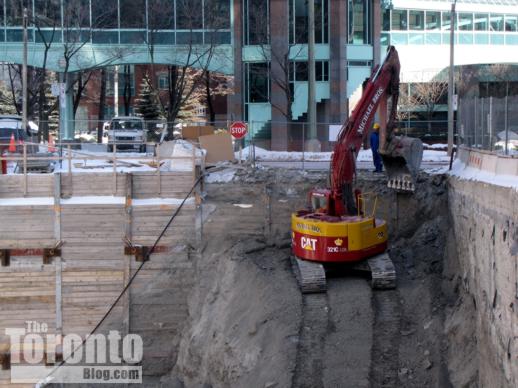 February 8 2011: Excavation ramp removal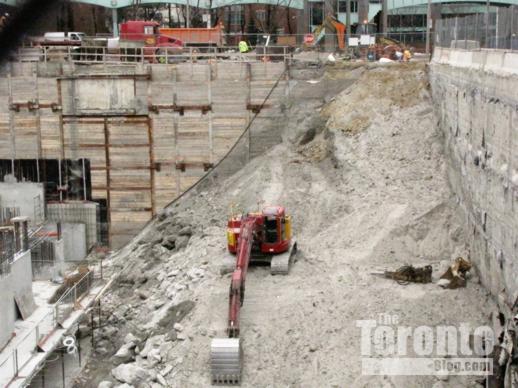 February 16 2011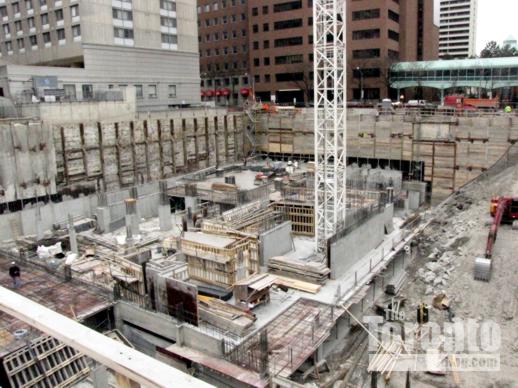 February 16 2011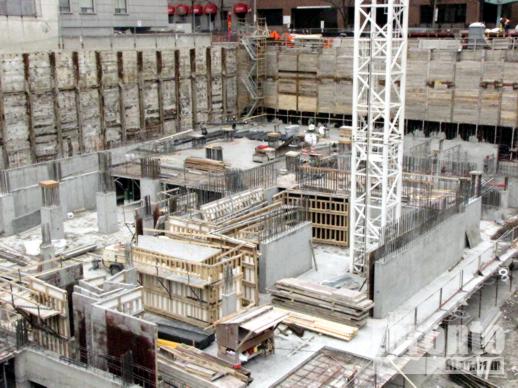 February 16 2011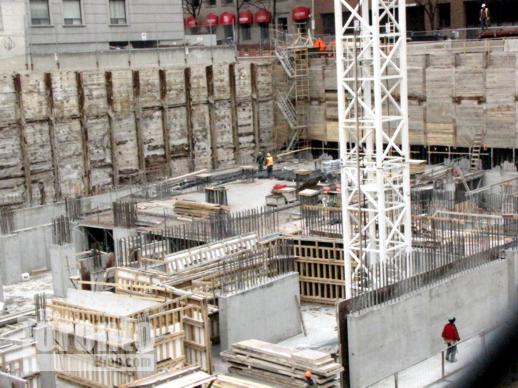 February 16 2011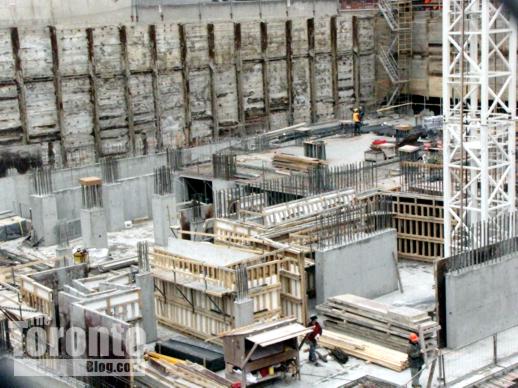 February 16 2011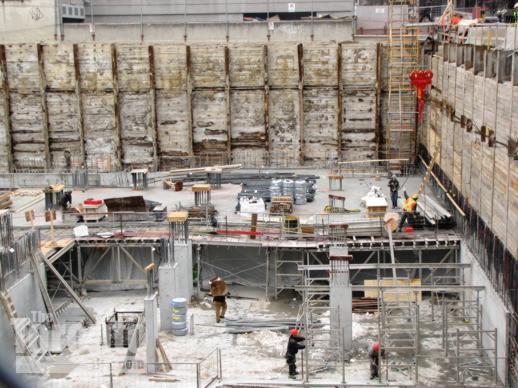 February 16 2011: Construction work at the east side of the tower site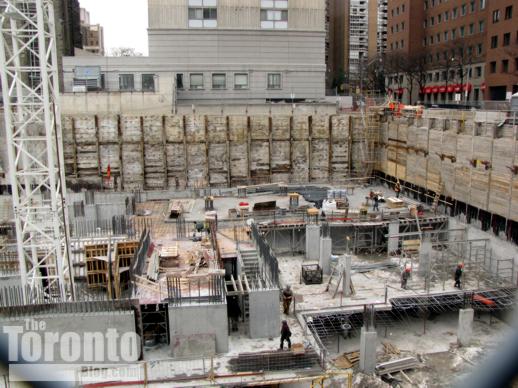 February 16 2011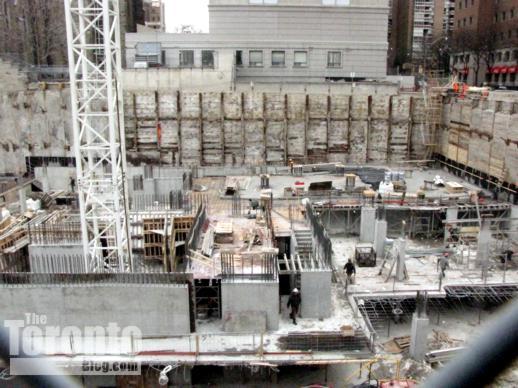 February 16 2011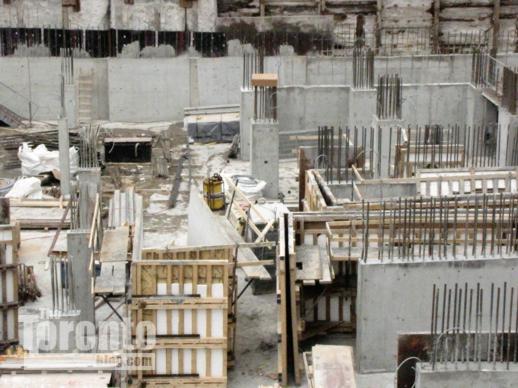 February 16 2011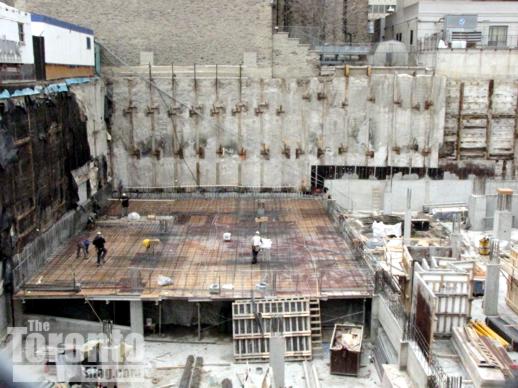 February 16 2011: Crews installing floor forms at the west end of the site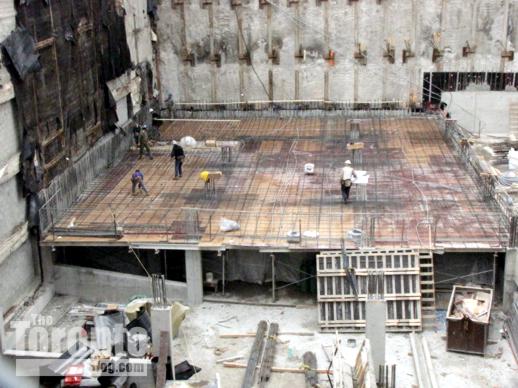 February 16 2011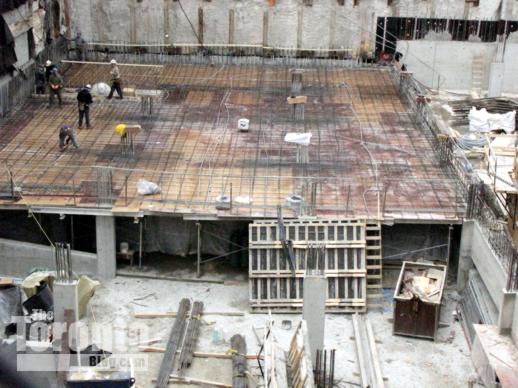 February 16 2011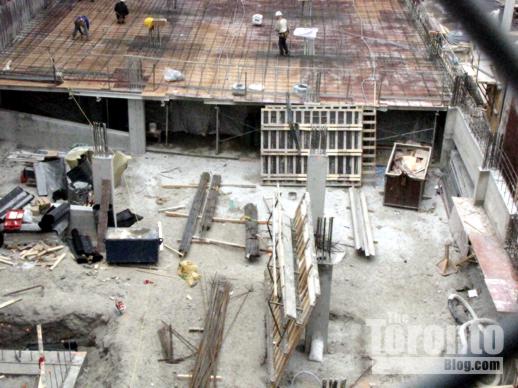 February 16 2011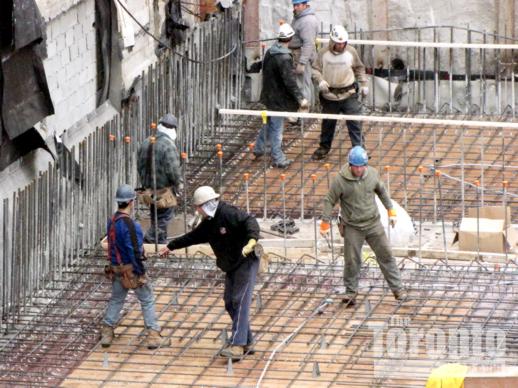 February 16 2011: Workers set rebar on the forms to prepare for concrete pour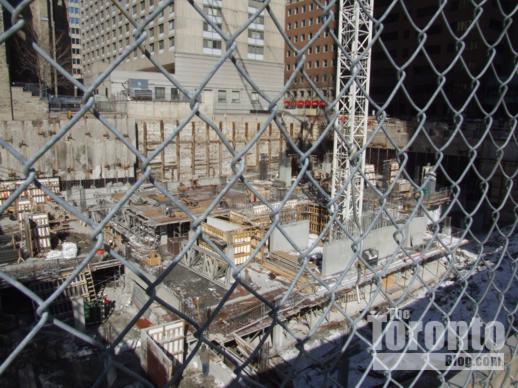 February 23 2011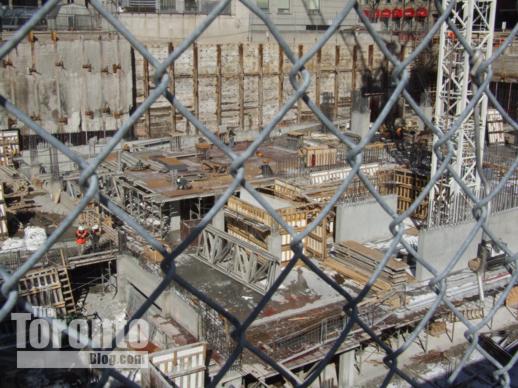 February 23 2011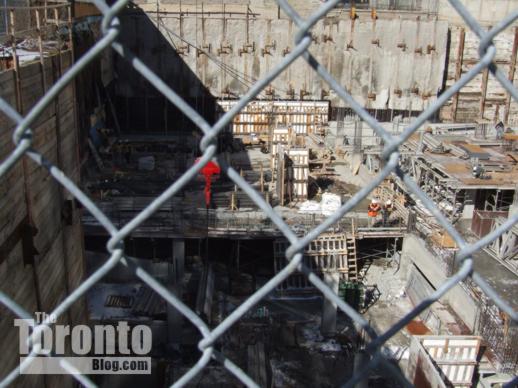 February 23 2011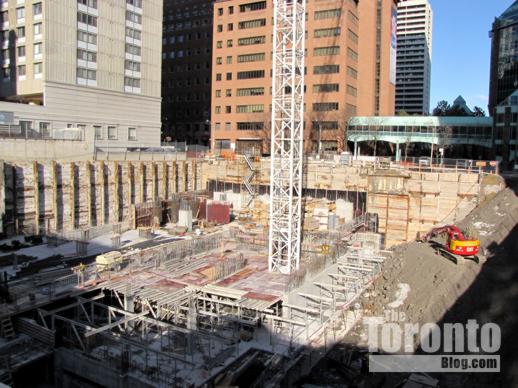 February 28 2011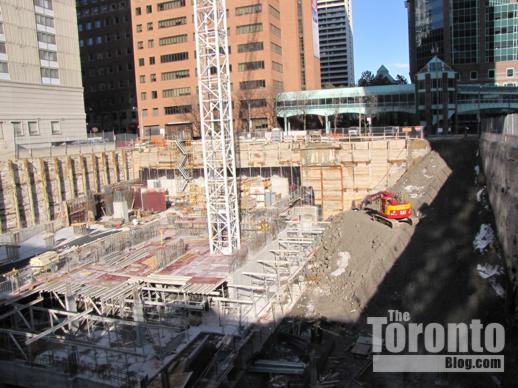 February 28 2011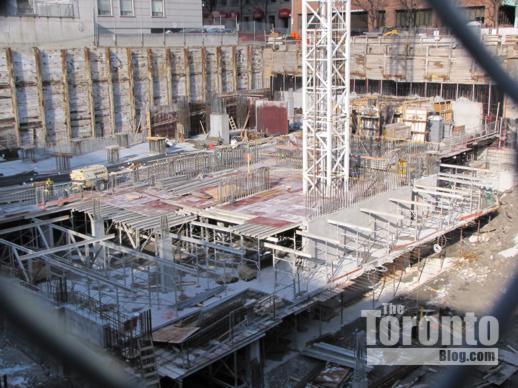 February 28 2011