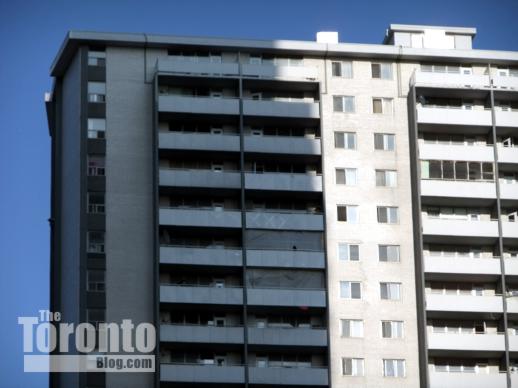 Brickwork back in place: Contractors have almost finished repairing the exterior of the St James Town apartment tower at 200 Wellesley Street East, which was severely damaged by a fire last September.
As I reported in a January 19 post, contractors had to remove part of the external walls and brickwork for at least three apartment units affected by the fire. (The photo below, from February 1, shows some of the extensive fire repair work that took place during much of the winter.)
The walls have since been rebuilt, and the brickwork replaced on the exterior. But the plastic sheeting on two balconies indicates that some other work is continuing on the units ravaged most severely by the seven-alarm blaze.