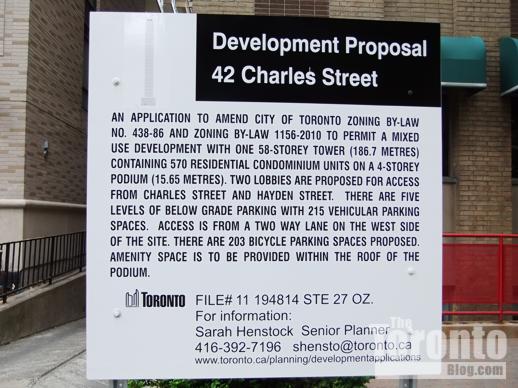 42 Charles Street East condo development proposal notice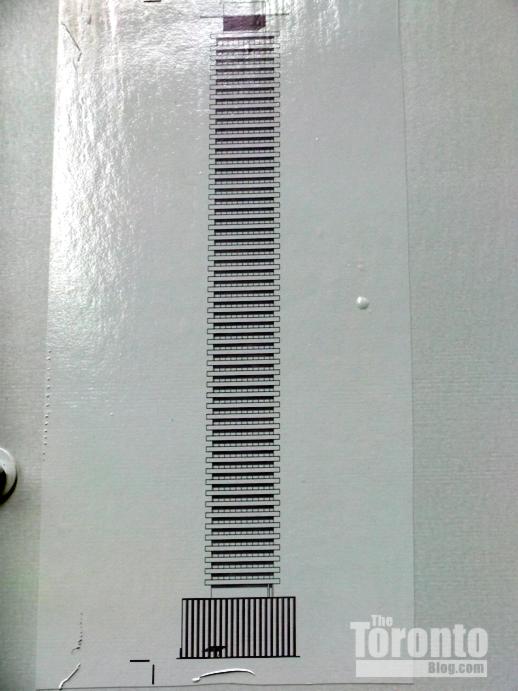 This drawing of the proposed 62-storey condo tower appears on the project development notice outside 42 Charles Street East
Going tall on Charles: Area residents had been hearing rumours for months, and knew it was only a matter of time before a condo development application for 42 Charles Street East would be filed with the city planning department. What they didn't know for certain was how tall the  condo tower proposed for the site — presently occupied by a a nine-storey YMCA building — would be. While real estate websites had been claiming that Cresford Developments was going to announce plans for a spectacular 64-storey skyscraper, some people who live in two recently-built Cresford condos on Charles Street told me they had heard it would be "only" 50 to 55 floors instead. But the May 13 development application put all speculation to rest. It proposes a 58-storey tower rising 186.7 metres atop a four-storey (16-metre) podium.The tower would have 570 condo units, two lobbies (one off Charles Street, the other off Hayden Street to the north), five levels of underground parking with spaces for 215 vehicles, and 230 bicycle parking spots. Building amenities would be provided in the podium and atop of the podium's roof.
Cresford is the developer that recently built two other condo towers on Charles: the 46-storey Casa Condominium tower at 33 Charles Street East, and the 32-storey Bloor Street Neighbourhood (BSN) condo at 38 Charles Street East. When word got out that Cresford had purchased the YMCA property, condo tower fans and foes alike immediately started speculating that a "Casa 2" was in the works. If approved by the city, Cresford's latest condo won't be the only new tower rising on the one-way street in the popular Bloor-Yorkville area. Demolition of an eight-storey office building at 45 Charles Street East is expected to commence next month, to make room for construction of the 39-storey Chaz on Charles condominium. But if Cresford gets the go-ahead, its tower will easily dwarf the 138-metre Casa, as well as the 163-metre, 51-storey Manulife Centre two blocks west. Looks like Charles Street is destined to become the "condo canyon" I wondered about in my March 1 2011 post after all.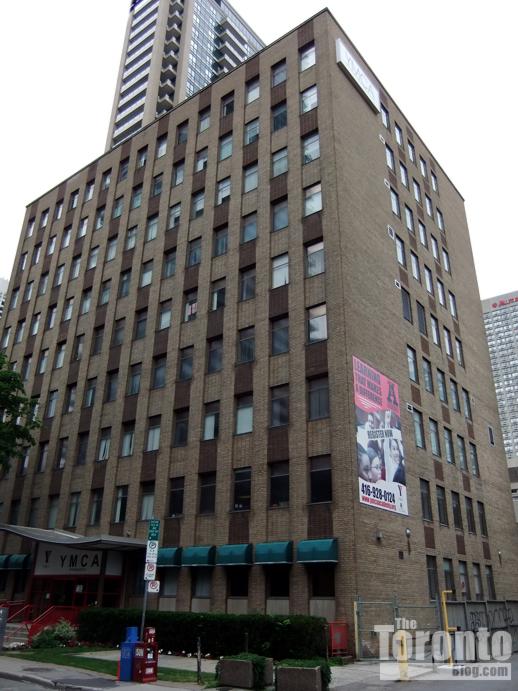 June 11 2011: The YMCA building that currently occupies 42 Charles Street East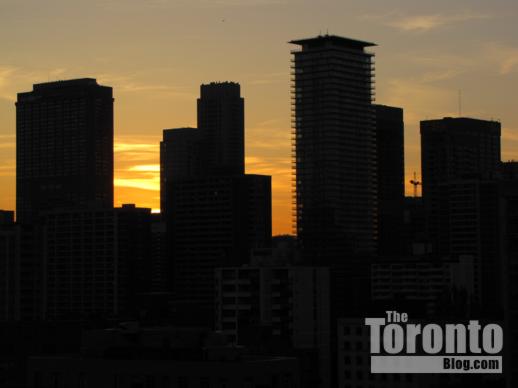 June 6 2011: The silhouette of the 46-storey Casa Condominium tower dominates the Bloor-Yorkville area in this sunset photo I shot from my balcony. If approved, the 62-storey tower proposed for 42 Charles St. E. would soar high above Casa barely a stone's throw to its east.