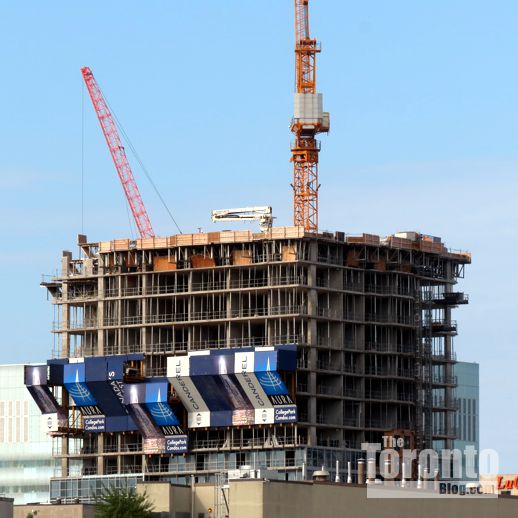 August 13 2012: Aura at College Park condo tower construction viewed from my window to the northeast. The building behind it, with the green-hued windows, is the new SickKids Centre for Research and Learning at Bay & Gerrard Streets.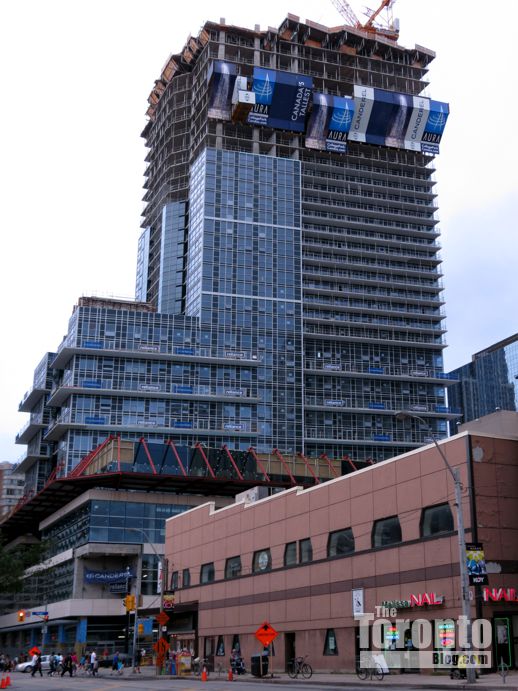 August 11 2012: Aura viewed from the east on Gerrard Street, next to Ryerson University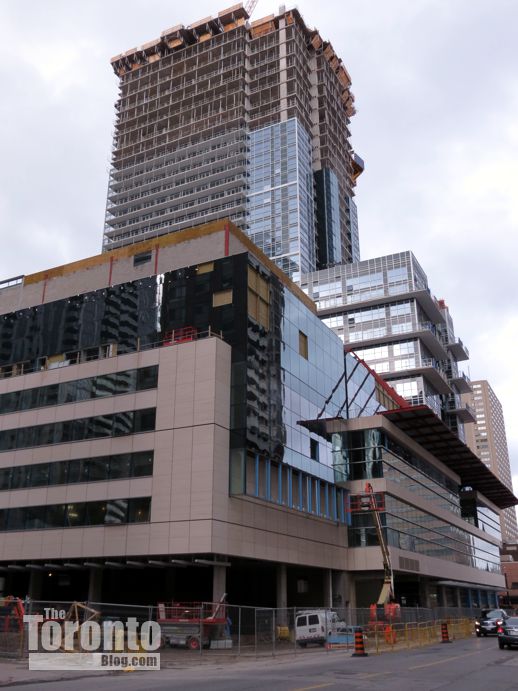 August 11 2012: Aura seen from the southwest on Gerrard Street beside the Delta Chelsea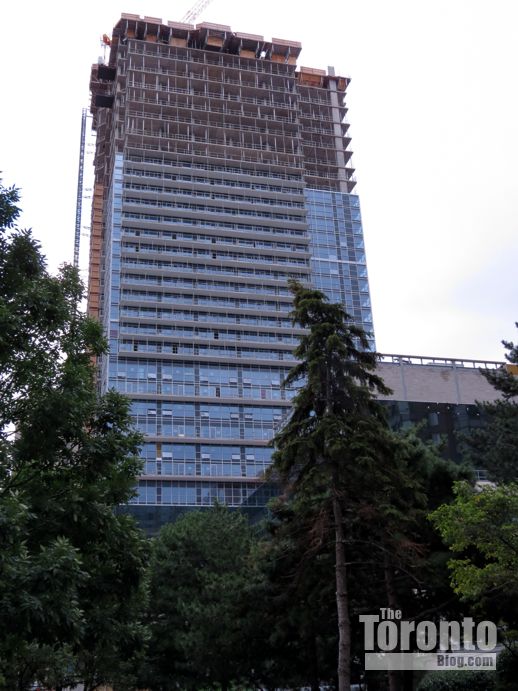 August 11 2012: Aura viewed from the west, in the green space at College Park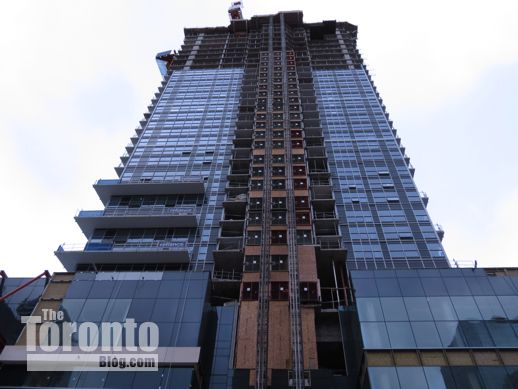 August 11 2012: Aura viewed from the north, outside the entrance to the College Park shopping mall
Looming large: The Aura condo tower under construction at College Park already has a formidable and massive presence in central downtown Toronto — and the building has reached only 33 floors so far. I'm still trying to imagine the impact the tower is going to have on both its immediate area, and on the city skyline, when construction tops off at 78 stories. And from a purely personal perspective, I'm curious and anxious to see how the tower will affect the daylight and sunshine that pours through the windows of my condo six blocks away to the northeast.
Aura started climbing into the view from the window next to my computer desk in late May, when construction had reached about 15 floors.  By July, it had blocked nearly all my view of the new 21-storey SickKids Centre for Research and Learning tower, which is approaching the end of construction two blocks to Aura's southwest. As Aura continues its ascent, it will fill in much of the sky that I see between the two Radio City condominium towers on Mutual Street near my home.
CONTINUED ON PAGE 2