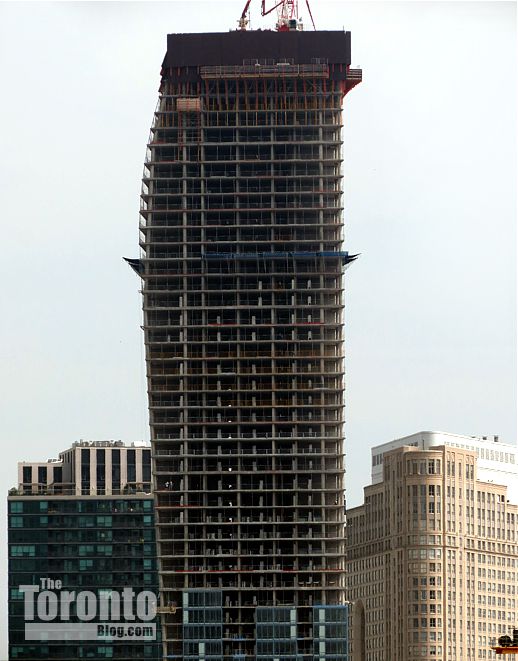 August 15 2012: West view of The L Tower, where construction crews were busy pouring concrete for the 55th floor of the Daniel Libeskind-designed skyscraper.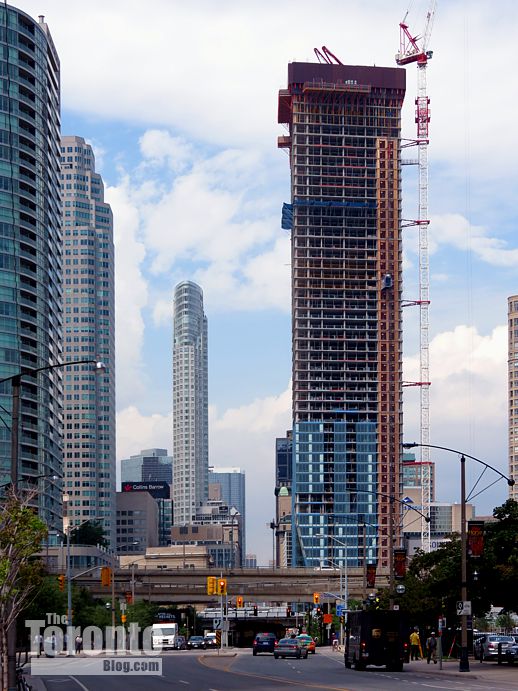 August 15 2012: The L Tower viewed from the south on Yonge Street below Harbour Street
Bending up: Construction of the 57-storey L Tower is close to topping off.
Yesterday, construction crews were pouring a concrete slab on The L Tower's 55th floor, and today they are scheduled to pour concrete for walls and columns on levels 55 and 56. Meanwhile, cladding and laminated glass windows have been installed on much of the lower third of the tower.
CONTINUED ON PAGE 2