Construction is expected to conclude in the spring of 2014; occupancy of the building is anticipated for spring 2014 as well.
Extensive details about the Student Learning Centre, along with more renderings of the building and photos of the site, can be viewed in my November 1 2011 post as well as my April 8 2011 report on the project. Below are several recent photos of the site during the preliminary stages of construction.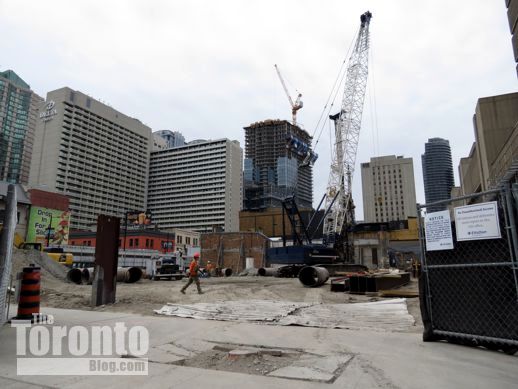 July 19 2012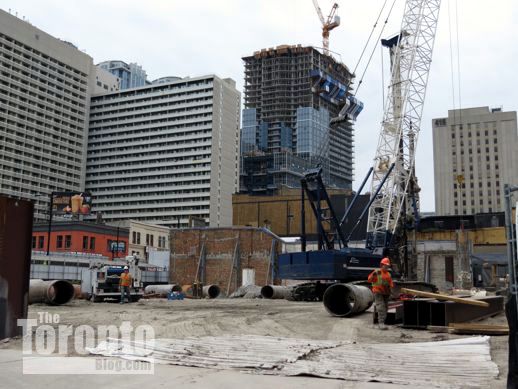 July 19 2012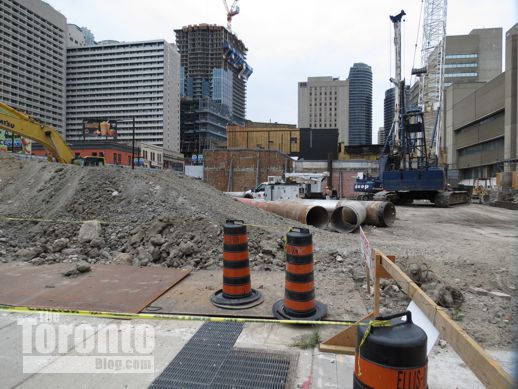 July 19 2012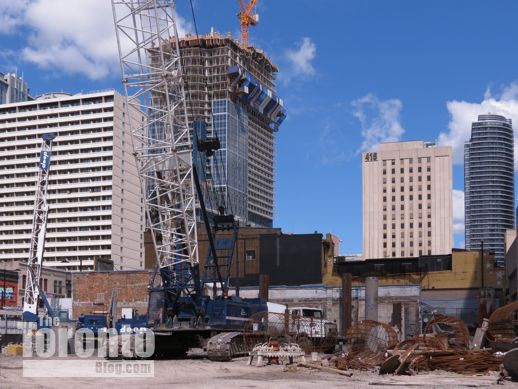 August 18 2012
August 18 2012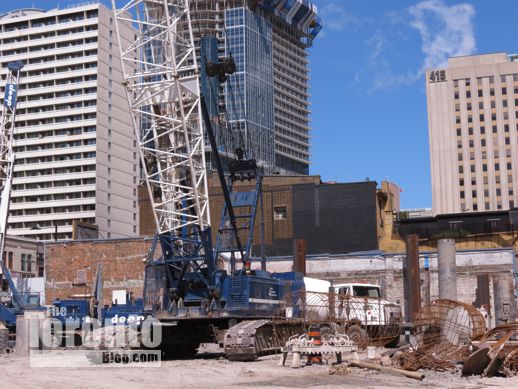 August 18 2012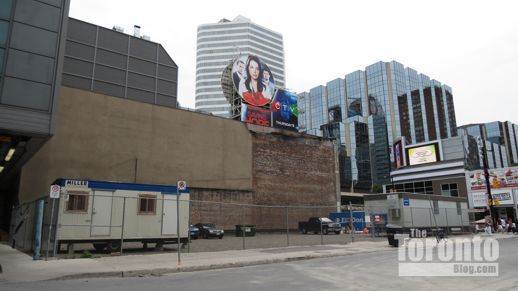 This empty lot on the south side of Gould Street, formerly the site of the historic Empress Hotel building, is currently being used as a construction staging area for the Student Learning Centre work crews. The 123-year-old Empress Hotel building burned down on January 3 2011. On July 13 of this year, police laid arson-related charges against 53-year-old Stewart Poirier in connection with the incident. The property owner has not yet announced any plans to redevelop the site. A July 31 2012 story in the Toronto Star provides full details about the charges, and includes a photo showing how the hotel originally looked.